50+ Gluten Free Christmas Dinner Recipes to take the stress out of planning holiday meals. Need a main entrée? Only want to serve the best side dishes? On the search for a decadent dessert? From tenderloin to mashed potatoes and stuffing to pecan pie and Christmas fudge, we have you covered.
Preparing a gluten free holiday menu does not mean you have to miss out on all the classics or sacrifice traditions. While gluten filled dishes often spread across the holiday table, not this year! You will find all the popular dishes with a gluten-free twist shared in this recipe collection to be enjoyed by everyone – even if guests are not avoiding gluten.
Start browsing today to select the ideas you want to serve for your Christmas dinner. Happy Holidays!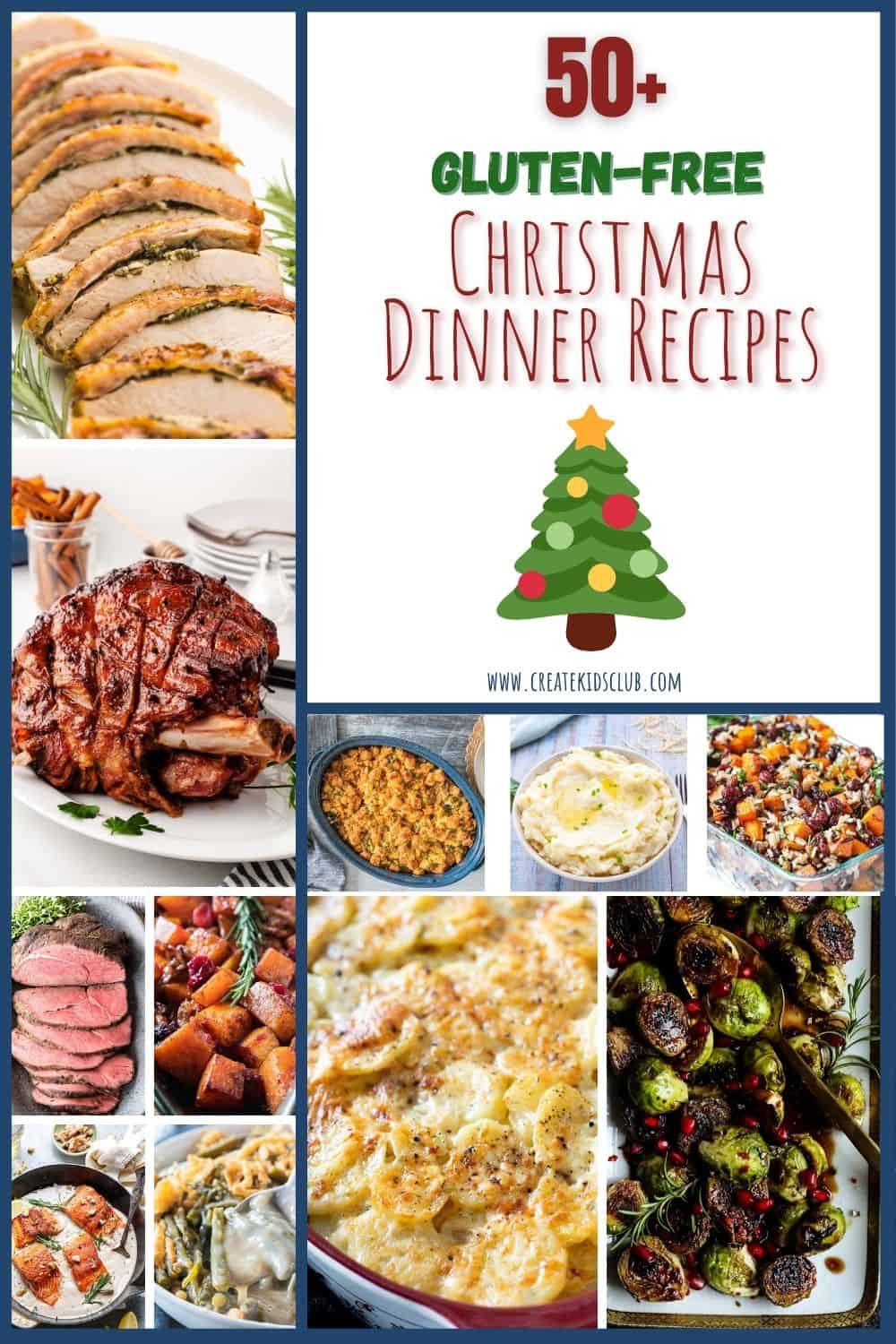 Gluten-Free Holiday Tips
We known firsthand that planning a meal for a large crowd can be a bit intimating, especially a gluten free meal. Check out our tips for success to planning a gluten free menu.
Decide if you will be preparing 100% gluten-free dishes or also making dishes with gluten. If offering both, cook gluten-free dishes first to prevent cross contact.
Use our free printable grocery list to keep track of everything you need from the store.
Read ingredient labels and search for the certified gluten-free label on products before purchasing.
Test new recipes ahead of time – this will allow you to make any changes to the recipe making the day of less stressful.
Ensure you have enough pans and utensils for gluten and gluten-free dishes as these cannot be shared.
Make meals in advance if possible by preparing and freezing until ready to serve.
Serve gluten-free dishes first if passing around the table or place on a different table if serving buffet style.
Most importantly, remember the real reason for the holiday – cherishing time spent with friends and family not only focusing on food. If you have a specific question related to celiac disease, gluten-free cooking or the best ways to successfully feed your family, reach out directly or post the question below! We are happy to hear from you and help you navigate the wild world of gluten-free living.
If you enjoyed any of the recipes make sure to leave a comment below! Then follow me on social media and tag #createkidsclub if you make the recipe. I love seeing what you come up with!