We've gathered over 35 Gluten Free Christmas Desserts all in one place so you can easily plan your gluten-free holiday baking without searching for recipes. Each recipe is made with gluten-free ingredients and guaranteed to be enjoyed by every guest!
We couldn't think of a better time to release this list than as Christmas approaches and the holiday baking begins. Everything from cake and cookies to traditional Yule log and holiday fudge is in this collection of Christmas desserts. So let's get to baking and tasting each recipe!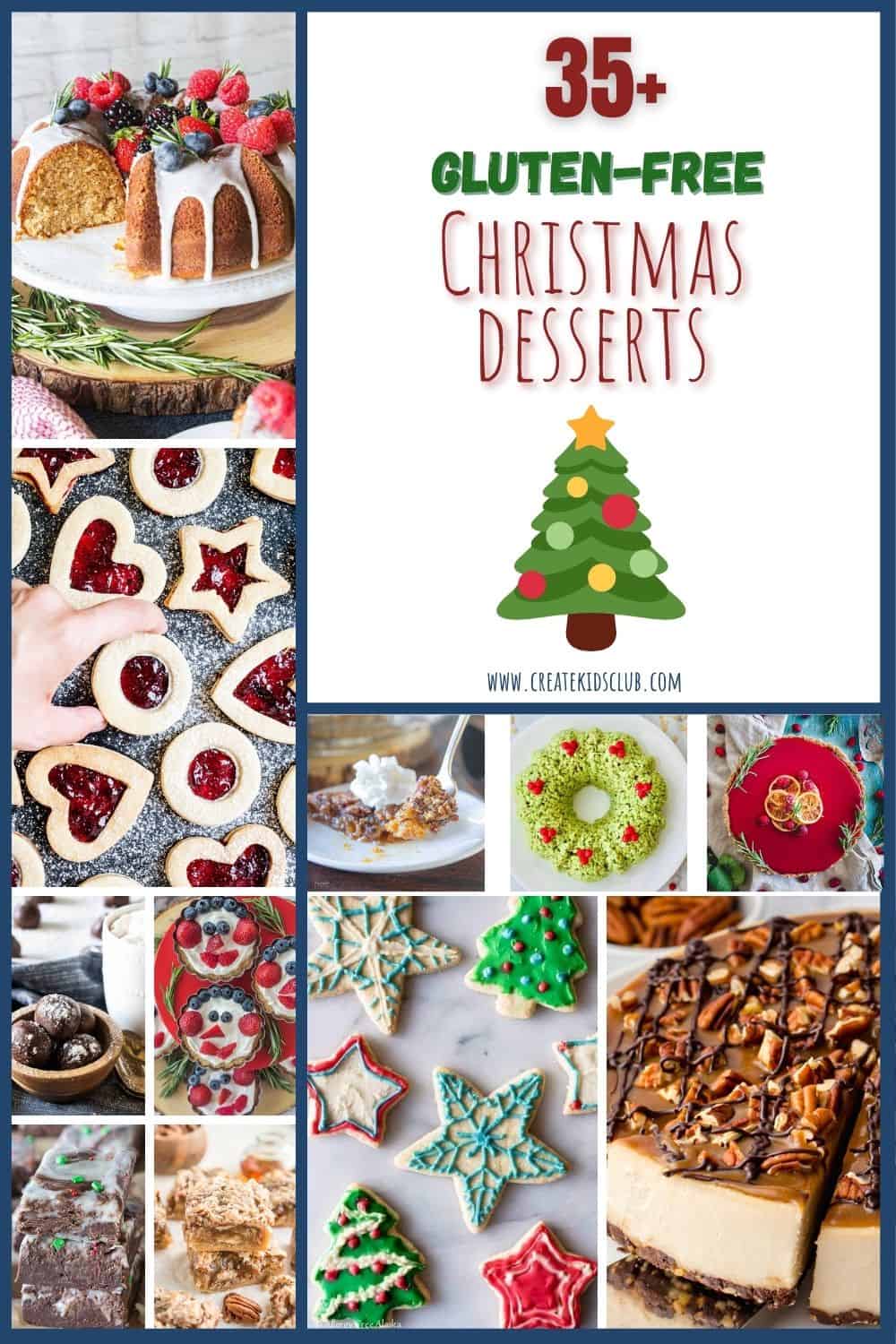 Gluten Free Baking Tips
Making gluten free baked goods can be a bit intimidating – especially if this is your first time baking gluten-free holiday treats. Here are a few tips and tricks to keep in mind this season and beyond!
Many gluten-free flour blends will contain xanthan gum as an ingredient, which helps to stabilize and bind the ingredients together. If not listed as an ingredient on the label, add accordingly.
Measure gluten-free flour properly by scooping into the cup then leveling off with a knife to prevent crumbly dough.
Flour blends are not created equal – experiment before the holidays by baking with a variety of gluten free flours to find your favorite.
Add flavor to recipes with spices such as cinnamon, allspice, ginger, cloves and nutmeg or with vanilla and almond extract. All naturally gluten-free, these are easy additions to boost flavor. Check out our Gluten Free Spices guide to learn about trusted gluten-free spice and extract brands.
Swap butter with a vegan substitute and cow's milk with almond, soy, coconut or oat milk to turn a recipe dairy-free.
More Gluten Free Holiday Recipes
If these dessert recipes aren't enough, check out our favorite gluten free breakfast, lunch and dinner recipes to serve during the holiday season. For breakfast, our go-to meals are Gluten Free Pumpkin Pancakes, Gluten-Free Apple Cider Donuts and Gluten-Free Pumpkin Muffins. For lunch we pick any recipe from our Gluten-Free Lunch Ideas roundup. And last but not least, you will find Gluten Free Cornbread Dressing, Baked Sweet Potato Slices, Gluten Free Chicken Pot Pie, Crockpot Green Bean Casserole Recipe, and Gluten Free Cheesy Potatoes served around the dinner table.
If you enjoyed any of the recipes make sure to leave a comment below! Then follow me on social media and tag #createkidsclub if you make the recipe. I love seeing what you come up with!