Spice up your next fruit salad recipe with delicious homemade lemon curd dressing.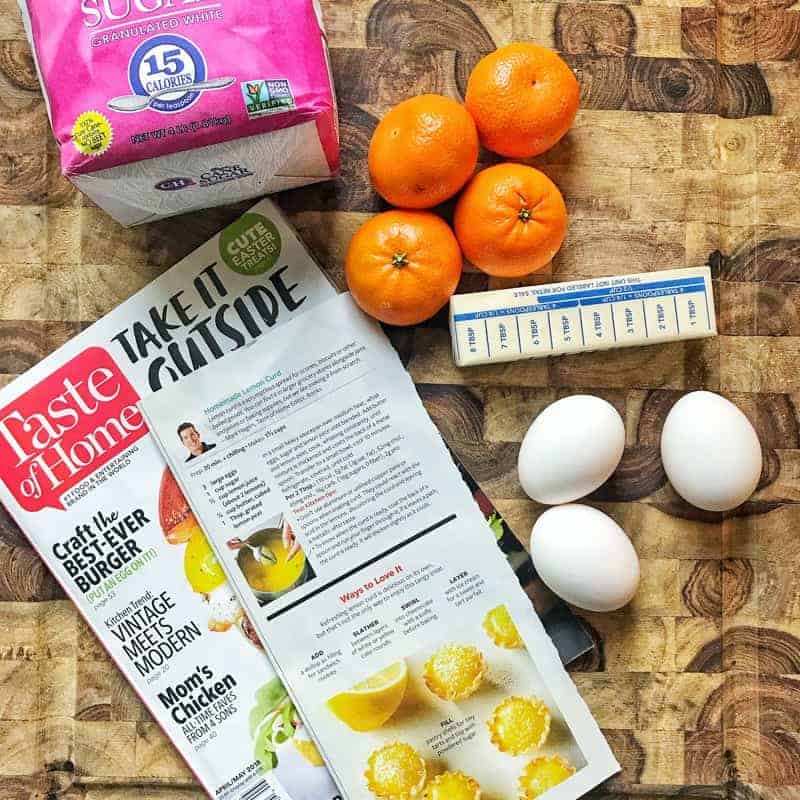 For this month's Cook The Book recipe, I choose Taste Of Home's Homemade Lemon Curd.
Ever since I made this Strawberry Lemon Curd Trifle, I have been thinking about trying my hand at making fresh lemon curd but never got around to it.
It was the week of Easter and I was in charge of bringing a fruit salad recipe to both families holiday meals.
I decided it was the perfect opportunity to try my hand at lemon curd, and I was going to use it as a dressing for the fruit salad.  What a wise choice that was.
My husband's sisters (he has 4!) raved about it, each requesting the recipe.  It was something different than we've had before, and oh so delicious!
A few things about my Lemon Curd experience…
I actually didn't make lemon curd.
I didn't have lemons on hand, the directions suggested trying the recipe with other citrus fruits.  I opened my fridge and had a bunch of clementines on hand.  I decided to go with it.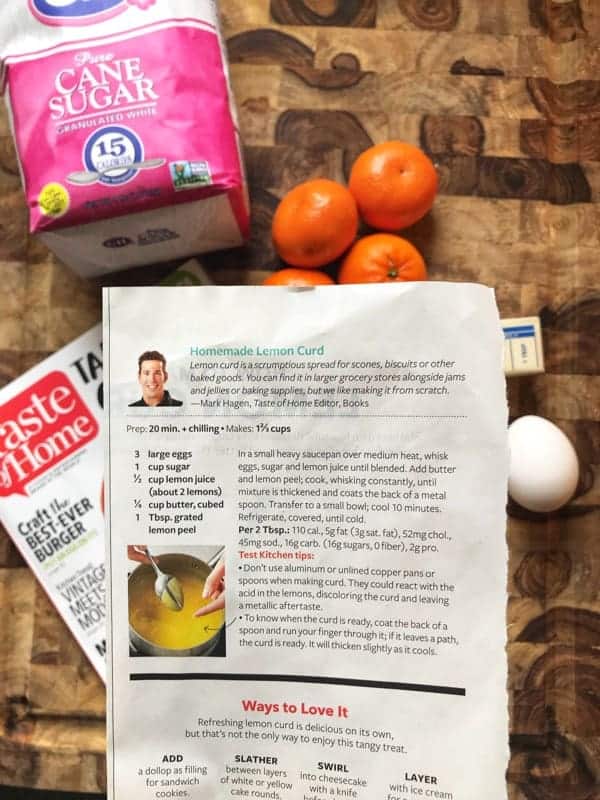 Who knew making your own lemon (or clementine) curd at home was so easy, requiring just 4 ingredients?!
The recipe was very easy to make, however, I'm pretty sure I did something wrong as you can see in the photo below.
Maybe I had the heat too high, as my lemon curd is not as smooth as it should be…But no worries, the flavor was amazing even if not perfect!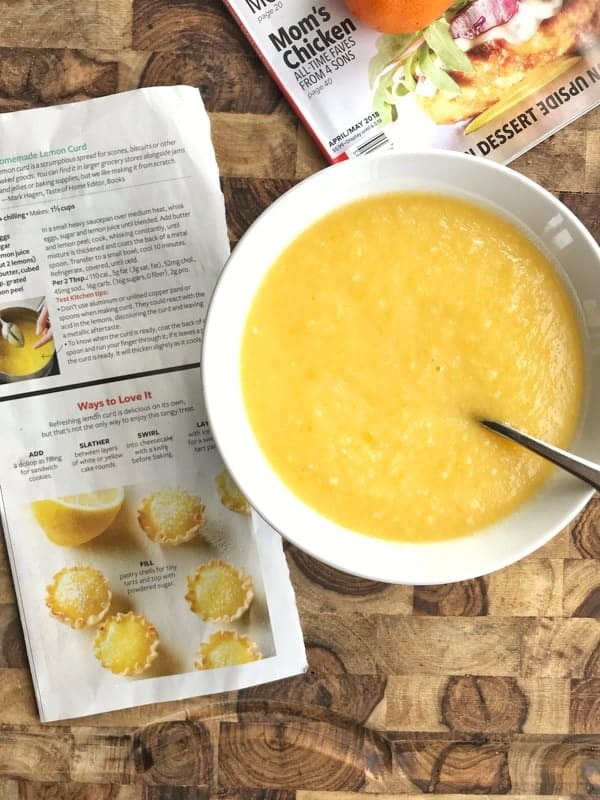 How To Make Lemon Curd (or Clementine Curd)
Start by whisking the ingredients together over medium heat.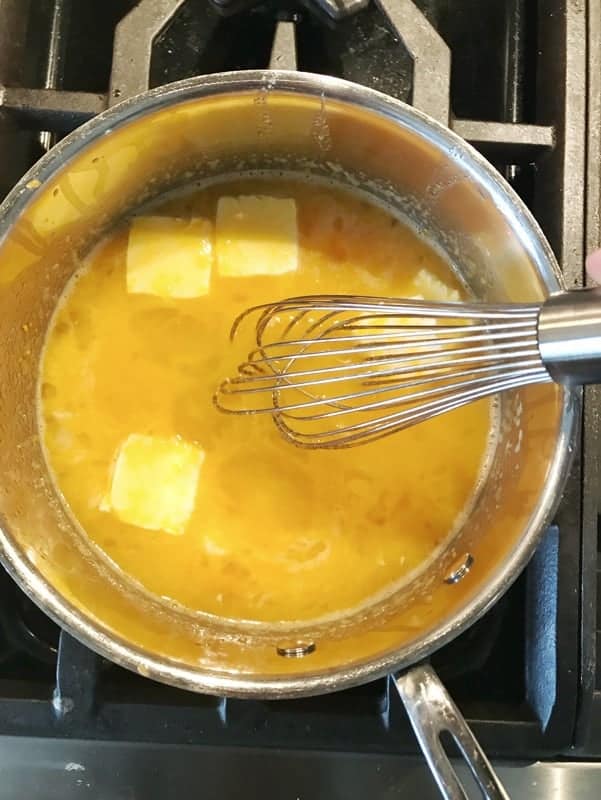 Continue whisking until the curd starts to thicken.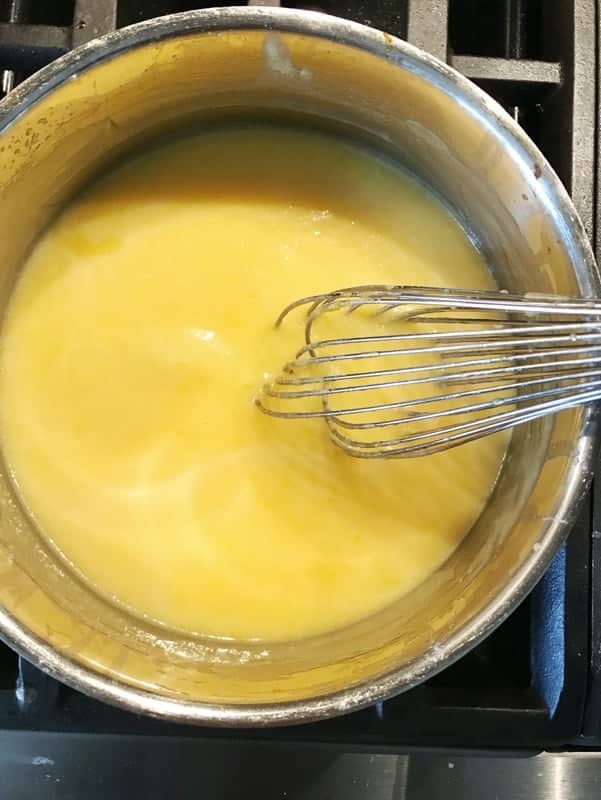 It's ready once the dressing is thick enough to coat the back of a spoon.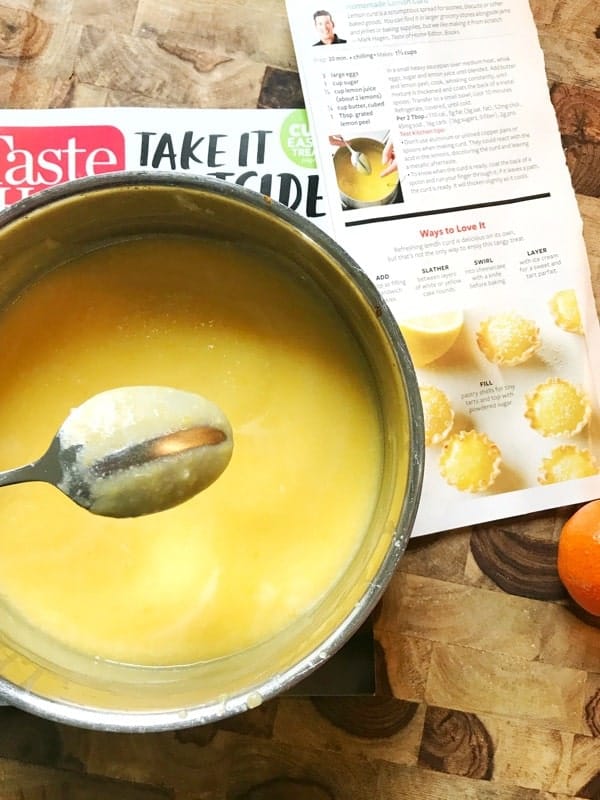 I used my trifle bowl to layer fruit, then right before serving, I drizzled the homemade clementine curd dressing over the top.  It was delicious.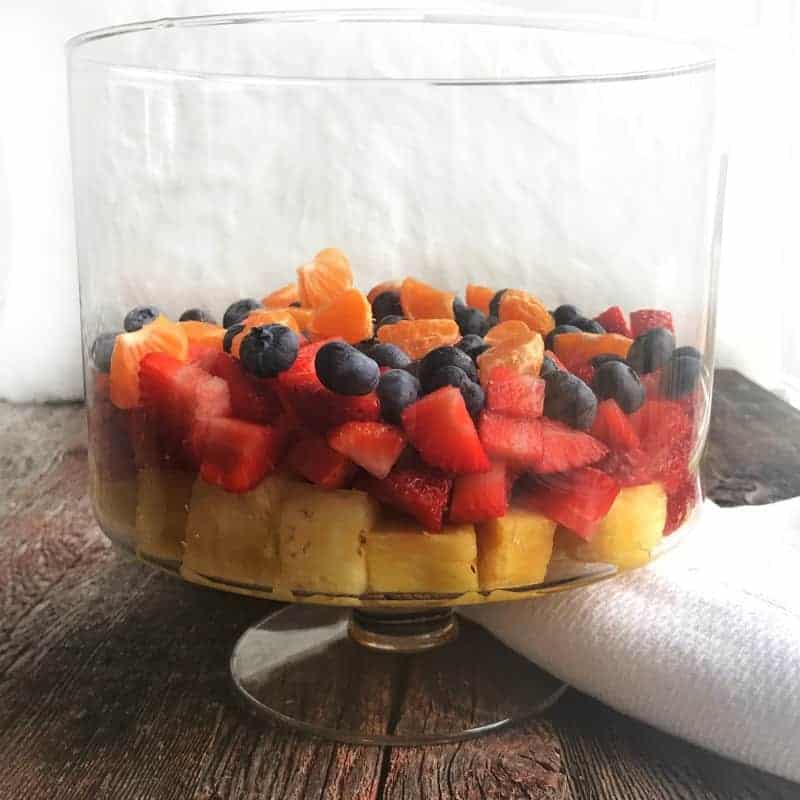 What did my family think?
I always review the thoughts of my 2 kids and husband in this Cook The Book series.  I will preface this with the fact that none of them ever eat fruit salad with any dressing on it.  They are pretty much plain fruit eaters, no dressing required.
That being said, this one didn't do it for them either.  I got my son to try the dressing on a piece of fruit which he did not like it at all… this leads the other two going into their test taste without an open mind.
Me?  I may or may not have had a spoonful or 2 without the fruit.  It. Was. So. Good.
Grab the recipe for Lemon Curd here, but consider trying it with your favorite citrus fruit – or whichever is in your fridge!

FREE Kids Cooking eBook!
Do you want your children eating a more varied diet, but wonder how to get more fruit and veggies into their meals & snacks? This eBook is a fun filled way to get kids eating better while having age appropriate fun!