Easy chicken satay on skewers.  This week's Cook The Book feature is Cooking Light's Almond-Coconut Chicken Satay.  Find out how my family of 4 liked this recipe and if your's might too.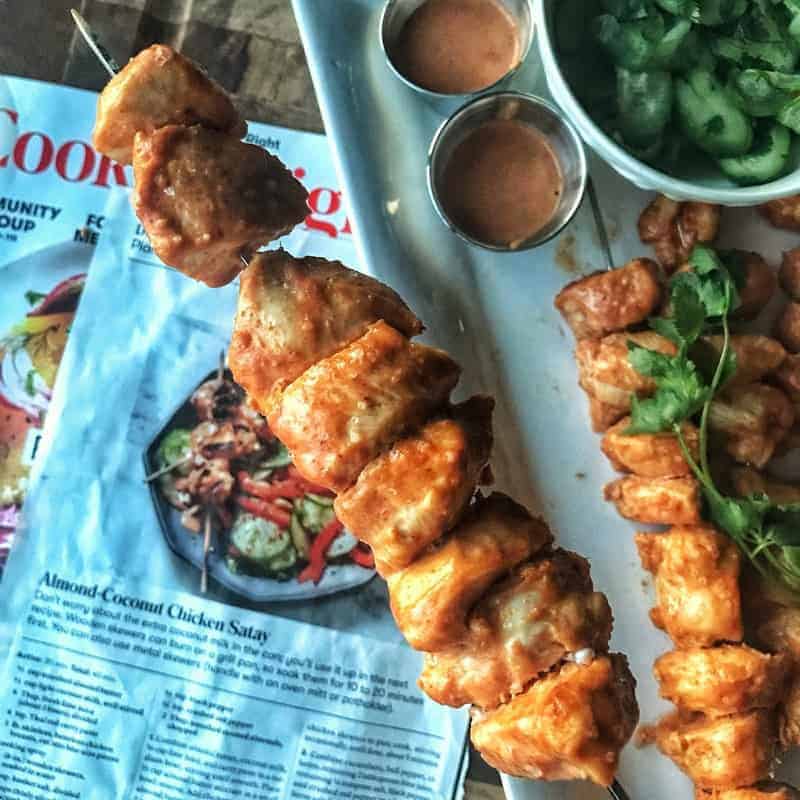 Cook The Book is where I take recipes from magazines in my home, try one, then share it with you – complete with honest feedback on what my family thought of the recipe.
This month is #2 in our Cook The Book series.  I selected the recipe "Almond-Coconut Chicken Satay" from the January/February 2018 issue of Cooking Light Magazine.
I selected it for a few reasons, some of which might not be the best…
I wanted to use the shiny new skewers I found in the back of my kitchen drawer that I had forgotten about.
I was craving Thai food and the recipe looked easy.
I had chicken defrosting in the fridge that had to be used.
So there you have it, shiny new things and selfish reasons. But, I am happy to report, it looked beautiful heading to the table.
I love Thai food but rarely make it at home.  This easy chicken satay skewers recipe has just enough Thai influence that it met my craving, yet not so much that it was overly spicy.
I have to admit, I skipped the almond in the recipe though.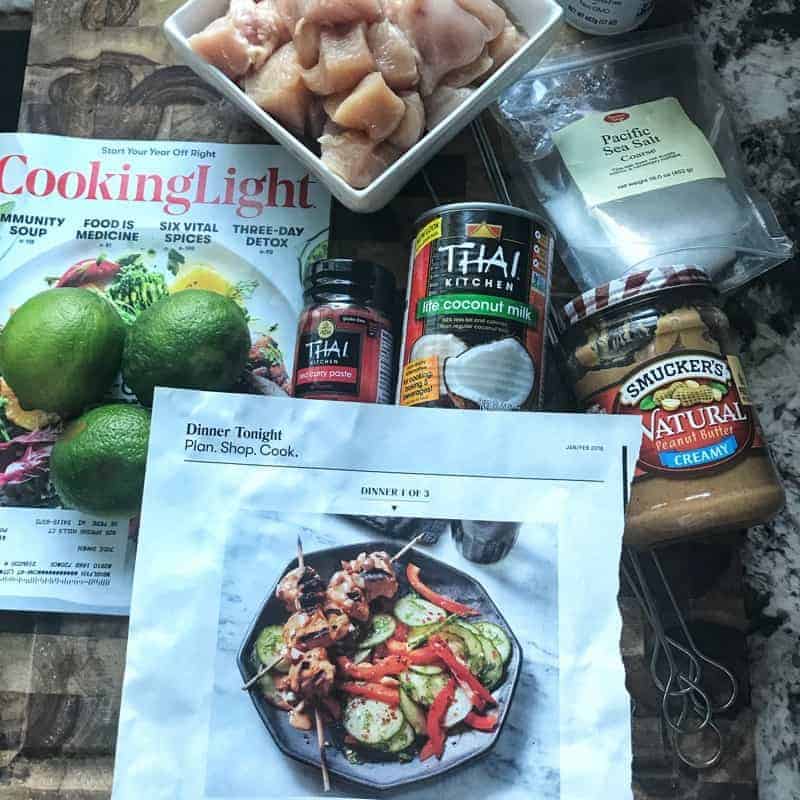 I have lots of peanut butter in my pantry and choose not to go buy almond butter just for this.  And I knew if I put almonds on top of the dish per the instructions, my family (husband included) would instantly not like the recipe, so the nuts stayed off.
I found the recipe to be very easy to follow, the most time-consuming part was cutting the chicken.  The peanut butter coconut sauce came together quickly.
I knew my family wouldn't like the cucumber salad, they are not much into cucumbers, but I made it anyway as part of the recipe.  I kept my mouth shut and waited until dinner to hear what they had to say.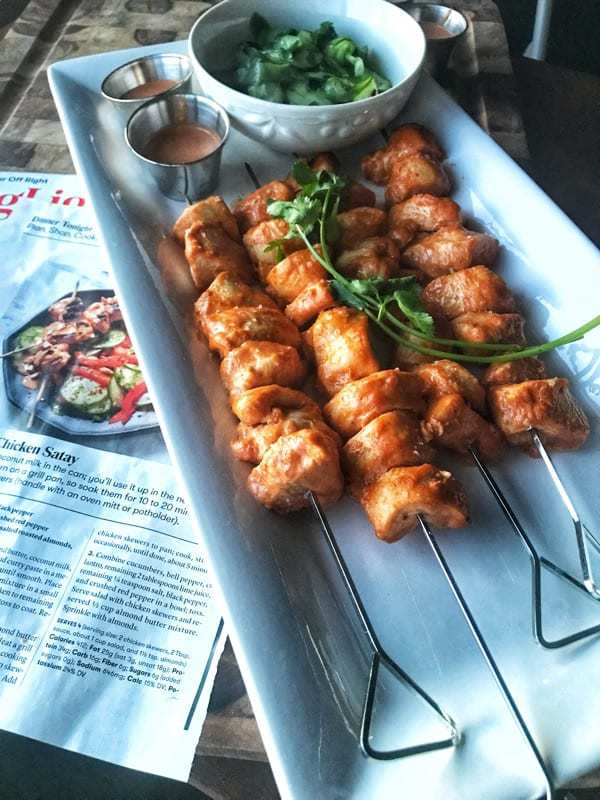 As I served dinner, my family was impressed with the fun presentation.  My kids were not exactly sure how to start eating, which in an of itself was quite entertaining and led to a teachable moment 😉
The verdict on Chicken Satay Skewers?
This recipe got a solid yes from myself and my husband (whom I think was surprised it was so good!). My son ate his whole skewer with no complaints, but my daughter couldn't get over the slight coconut taste along with the peanut butter.  She sat there looking at it wondering why in the world there was peanut butter in her dinner  -if you can't tell, she's not a fan of PB.
As for the cucumber salad… Upon first taste, I didn't care for the salad.
When my kids tasted it, one did so more willingly than the other.  They each gave it only one bite try.  I found I liked the salad much better by dinner time, having sat for 1/2 hour.  My husband?  He was going to leave the dinner table without even trying the cucumber dish – but he, too, got the polite bite mandate.  Let's just say, he didn't take another bite.
Would I make this Chicken Skewers recipe again?
Yes! I thought the recipe was delicious and enough members of the family liked the chicken skewers that I would make it again.  I would add veggies to the skewers rather than the cucumber salad though….
LOOKING FOR More Chicken DINNER IDEAS?  CHECK OUT THE FOLLOWING: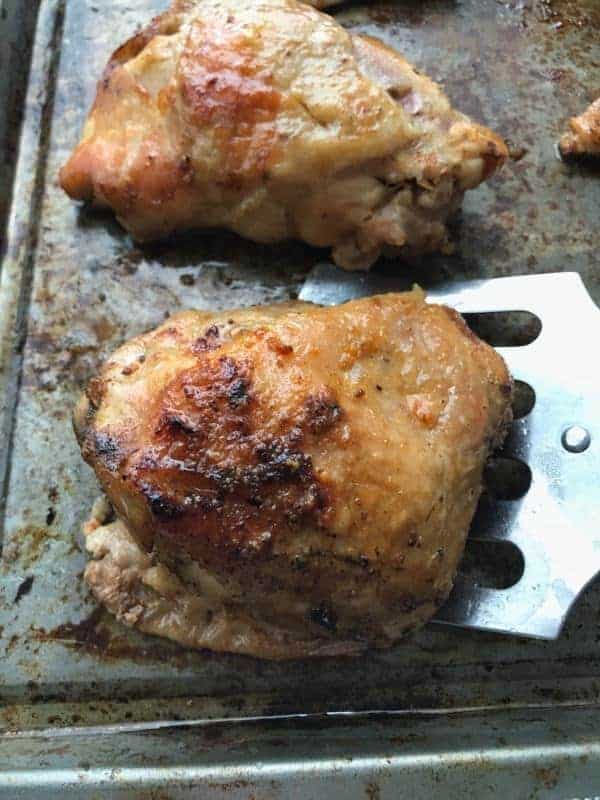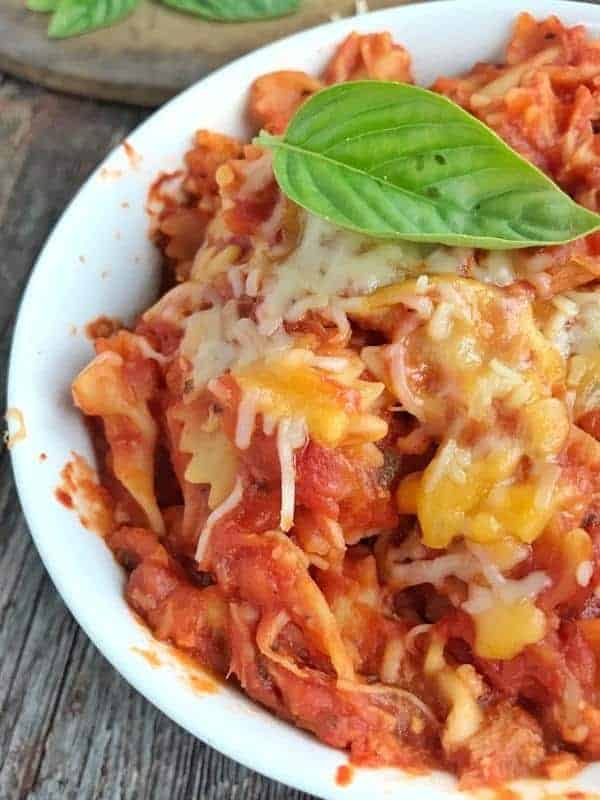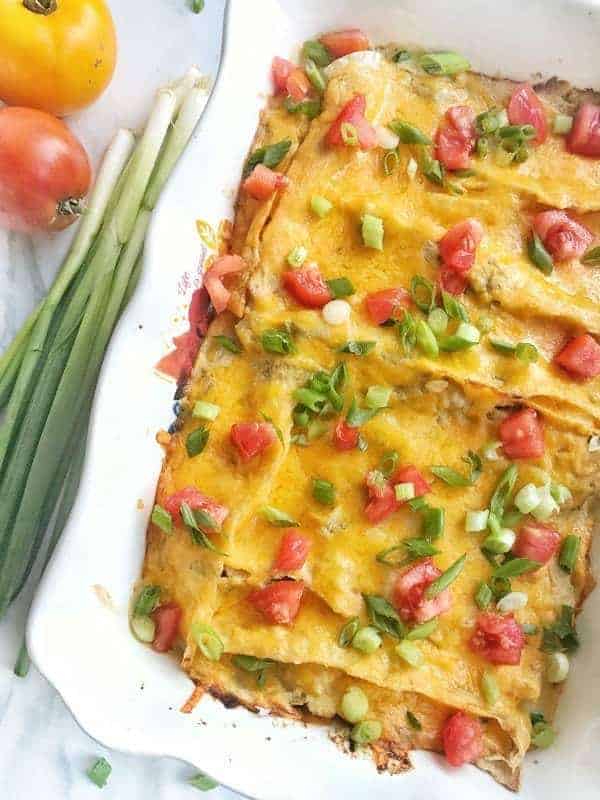 I want to know —> Will YOU be trying this recipe? Share below!

SaveSave
SaveSaveSaveSaveSaveSaveSaveSave
SaveSaveSaveSave
SaveSave
SaveSave
SaveSave
SaveSave
SaveSave
FREE Kids Cooking eBook!
Do you want your children eating a more varied diet, but wonder how to get more fruit and veggies into their meals & snacks? This eBook is a fun filled way to get kids eating better while having age appropriate fun!