Interested in visiting Costa Rica with teens but not sure how to plan a celiac safe trip? Traveling with food allergies can be challenging, but with the right planning, you can eat safely and have an amazing trip!
If you haven't traveled much since a celiac diagnosis and are worried about how much time and effort it will take you to plan a successful trip, we are showcasing a gluten-free travel agency that takes care of all the planning for you – from meals, to hotels, to activities and the travel between them.
Zaney Travel is a gluten-free travel company specializing in Costa Rica. Pack your bags and enjoy your vacation with no worries about food. It's all planned for you.
A huge thank you to Zaney Travel for sponsoring this trip. As always, all opinions are my own.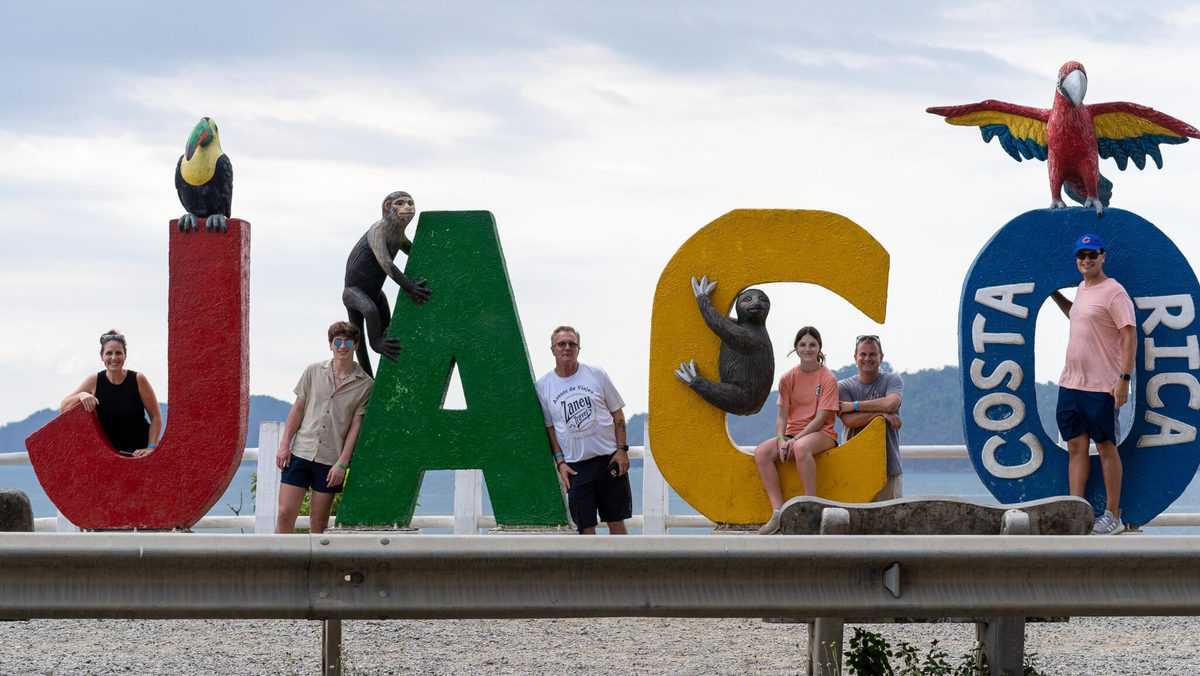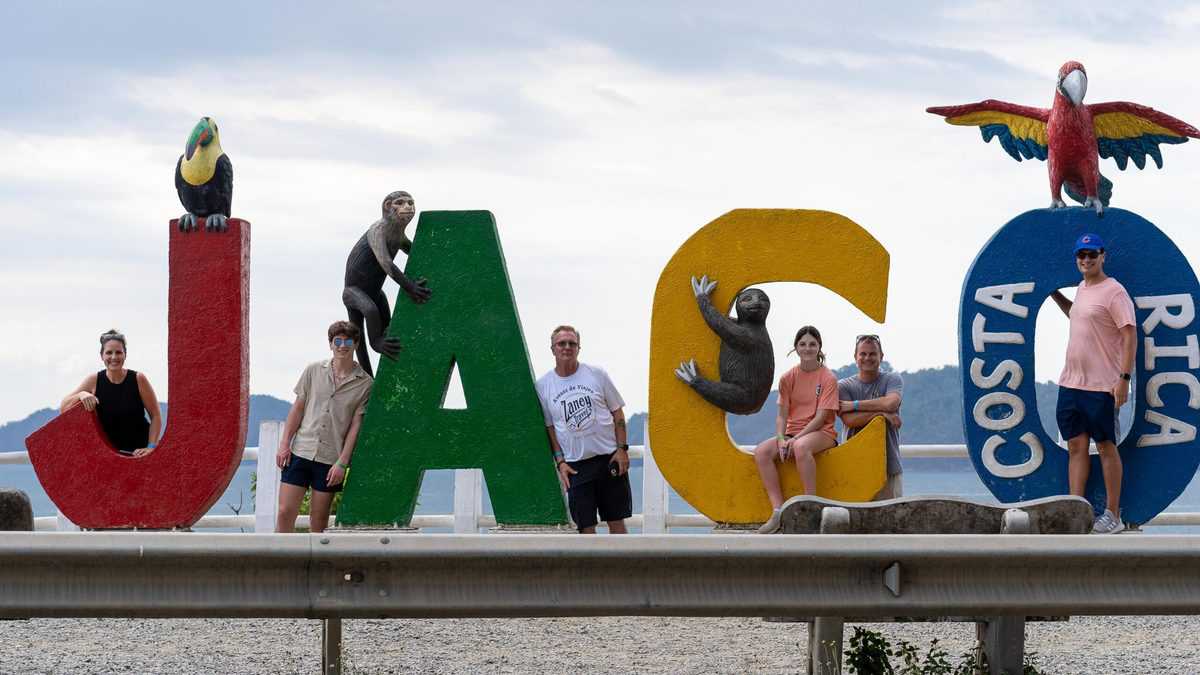 My family recently returned from a trip to Costa Rica. We enjoyed 7 days of traveling the country eating delicious food in locations ranging from hotels to small family-owned restaurants (called Soda's), and even roadside stands.
It was the first time in nearly a year that I didn't have to worry about food or feeding my daughter celiac-safe foods, it was done for me. A true vacation.
In my opinion, this trip is perfect for families with teens with food allergies. It's action-packed (you get to select the activities your family is interested in), and you're immersed in the culture of Costa Rica, with Costa Rican guides who translate for you all week. They also become friends. 🙂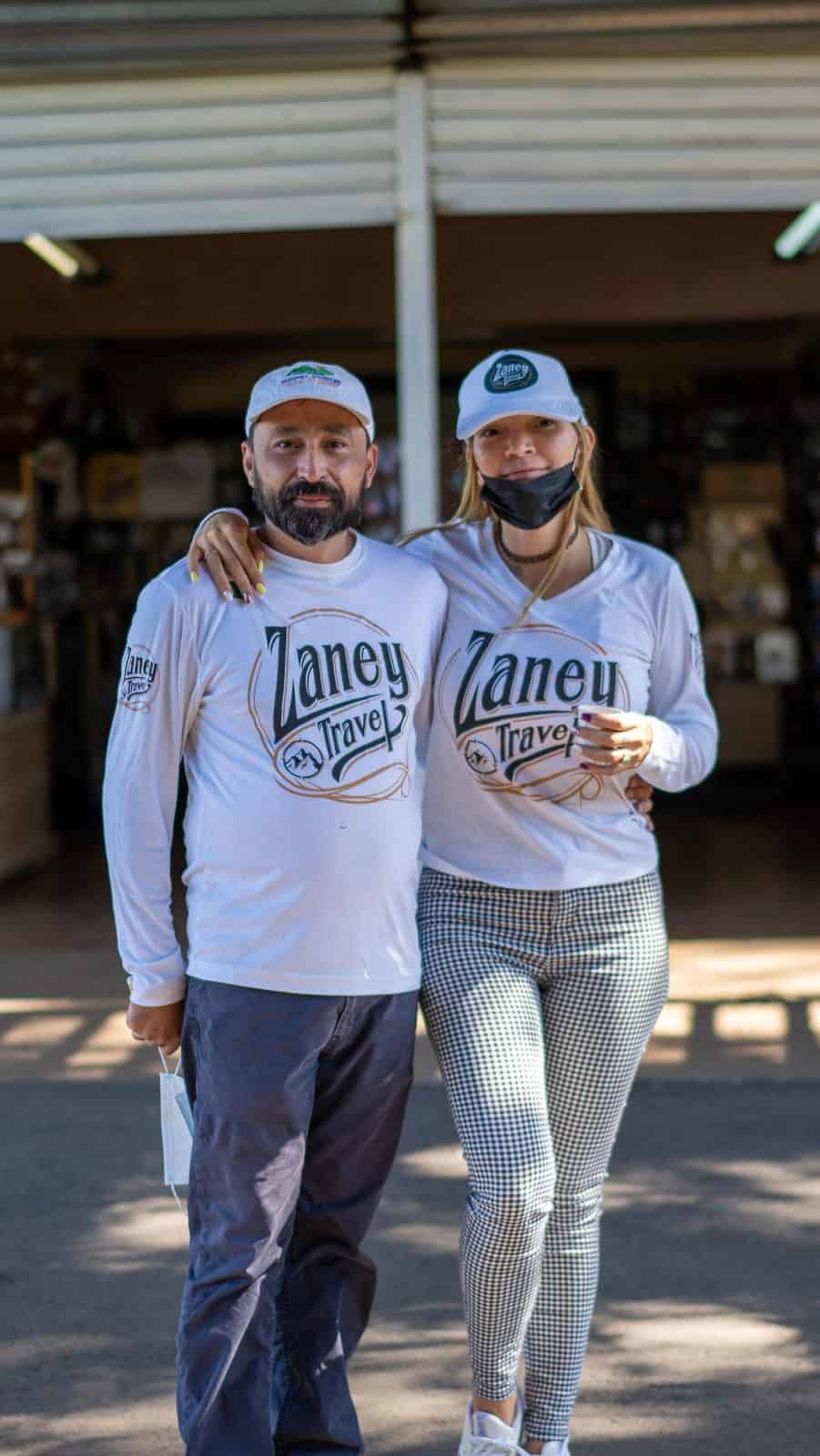 If your family loves to travel but you're not ready to plan a whole vacation that is celiac safe, continue reading to see what a vacation with Zaney Travel is like. Give yourself a break from the constant planning and thinking 2 steps ahead that comes with the celiac life and let someone else take care of the details.
Our trip was led by the owner of the company, Zane, along with the two guides above, Jose and Susy. They translated everywhere we went to ensure our meals were prepared safely.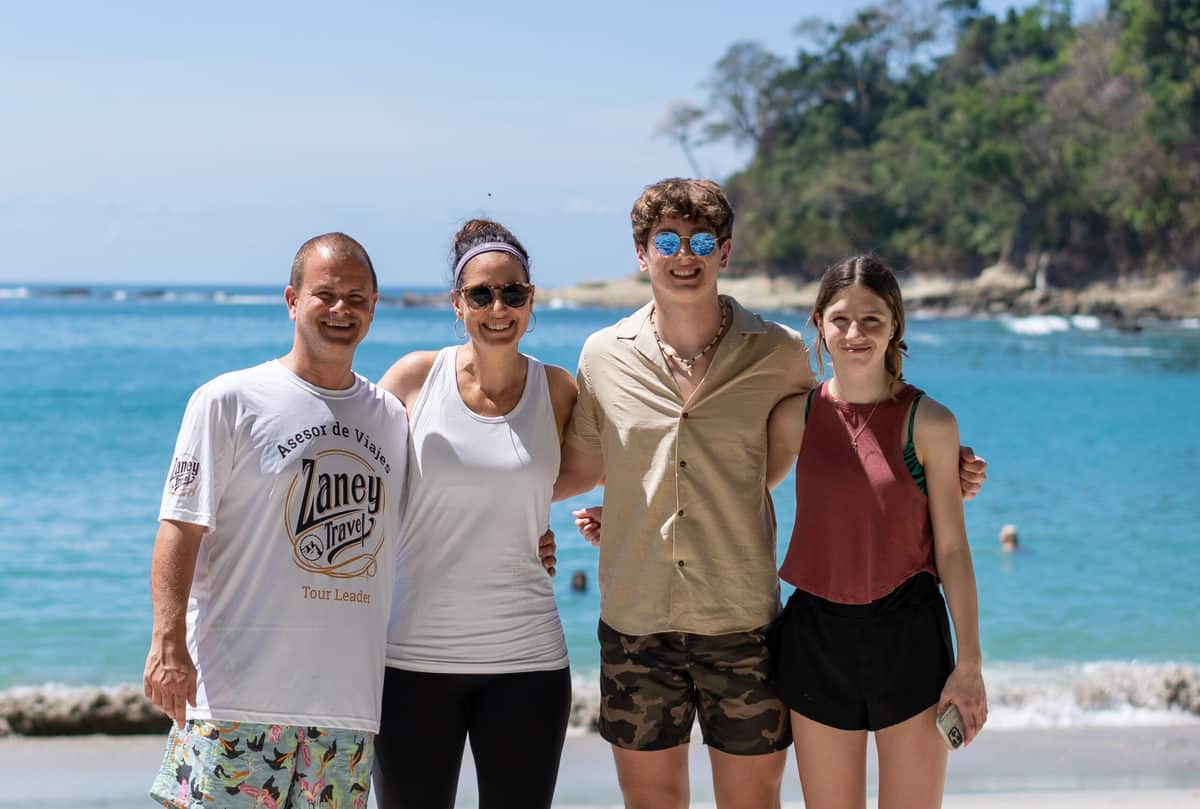 Costa Rica Activites For Teens
The week starts with traveling to the province of Alajuela, staying at the Arenol Springs Resort and Spa. This resort has the most amazing view of the Arenol volcano along with many different hot spring pools. We enjoyed starting at the hottest hot spring pool then working through them all, ending with the cold plunge pool.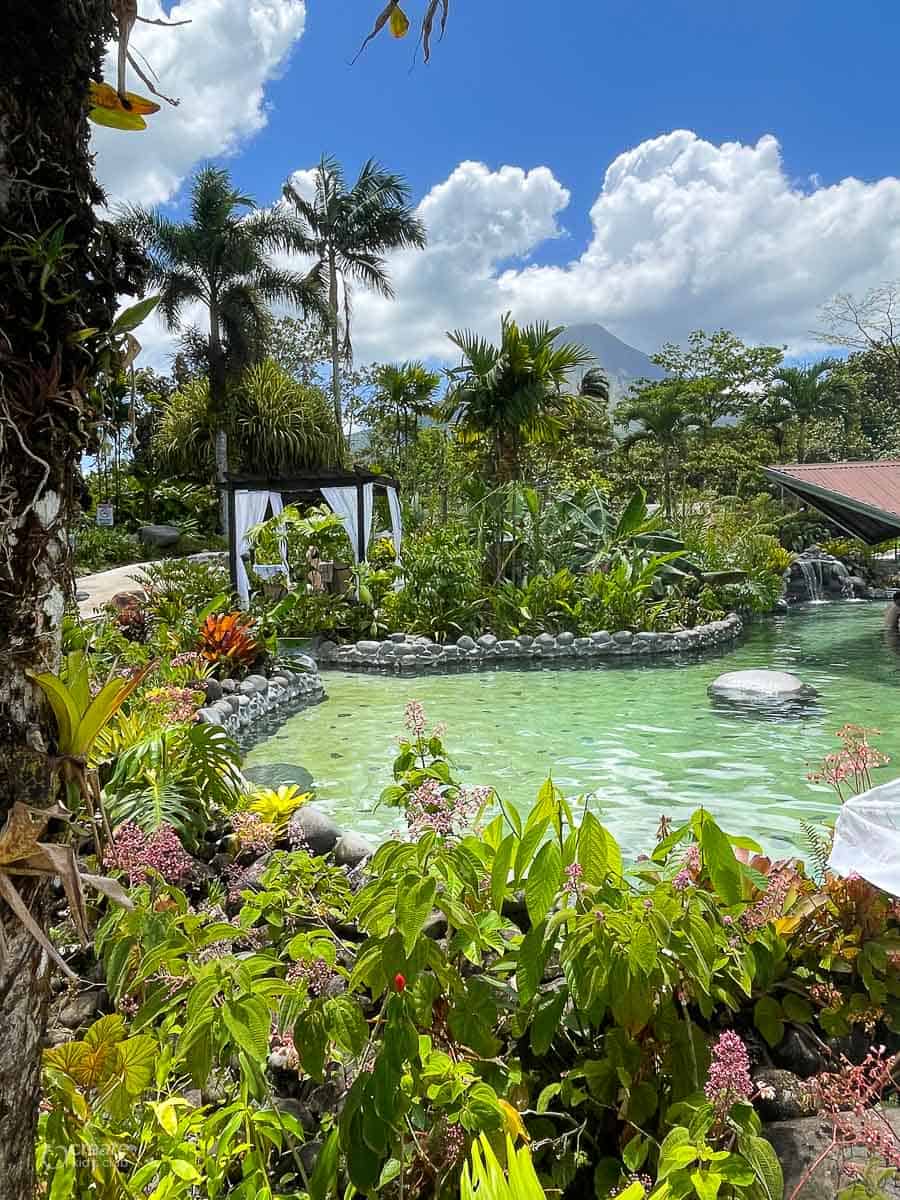 You'll enjoy the resort's restaurant nightly while staying here. The staff does a great job with gluten-free options. There are options from poolside sushi to elaborate dinners. My teen son loved the steaks and my daughter was able to enjoy some favorite gluten-free pasta dishes.
The rooms at the resort are very unique, they are separate cottage-like buildings that all face the Arenol volcano. We were there around my son's birthday – they went all out with a birthday banner and special treats in the room. It sure made his day.
There are plenty of activities that could keep you busy right at the resort, but in Costa Rica, there is so much to explore you have to go explore. Take a peek at the Reel below to see what your week could look like.
We visited a Sloth Park and the Doka Coffee Estate. Even the non-coffee-drinking teens thought this tour was fun. Doka keeps the tour very hands-on which was really great in keeping teens interested!
Next up was a visit to the Poas Volcano National Park. You are put into groups and given about 20-30 minutes to be at the top of the volcano. It was a pretty amazing site and we were able to witness how quickly the sky changes. This time allotment was plenty of time to take it all in.
Fresh Strawberries and Road Side Stands
There are plenty of snack breaks throughout the trip ranging from roadside stands to stops at Costa Rican grocery stores. There was always plenty of gluten-free options that appeal to everyone.
We all loved the strawberry shop shown below. They served fresh strawberries with Hershey's syrup or sweetened condensed milk (for the non-gluten free crowd) that got drizzled onto the berries.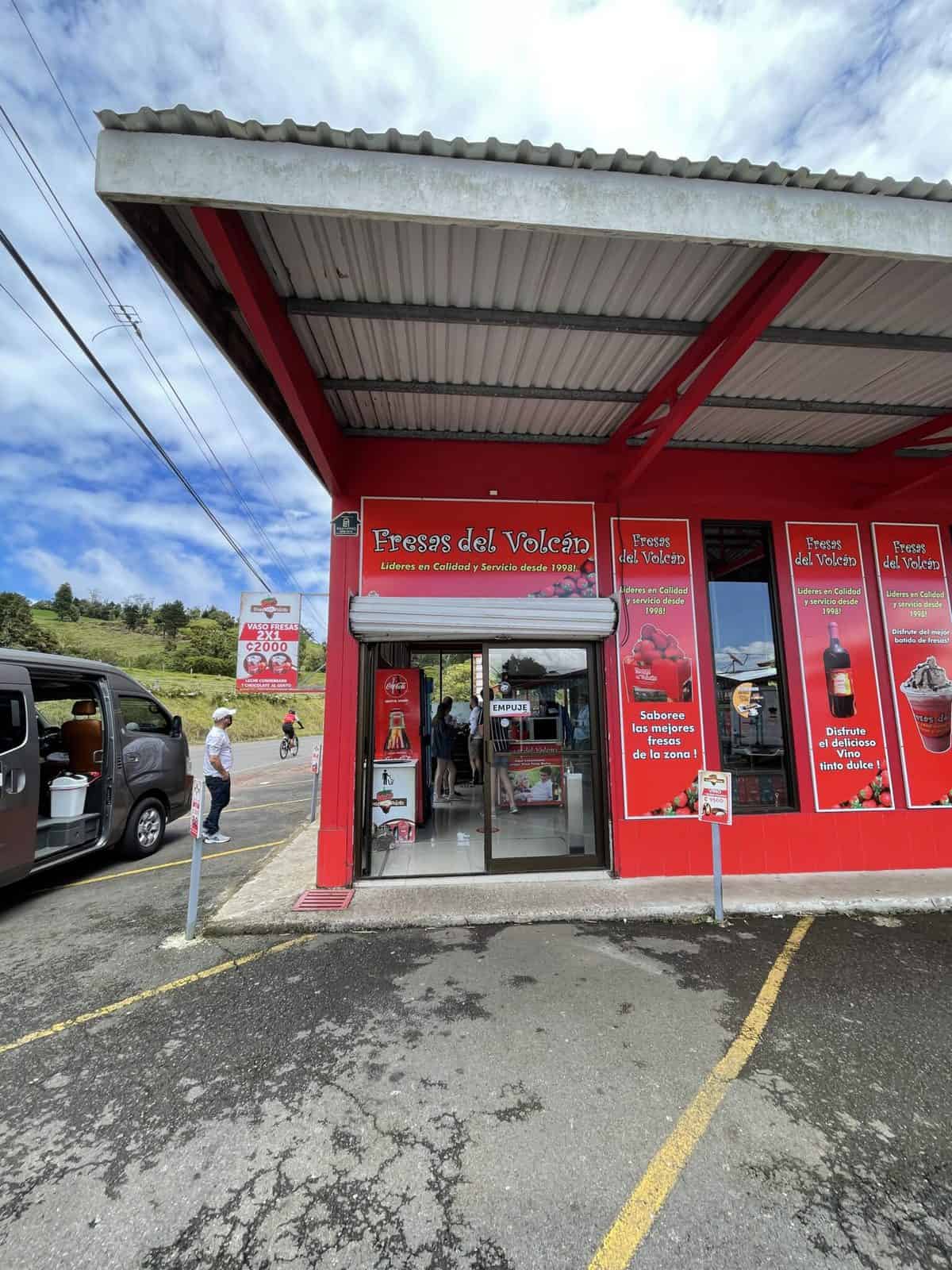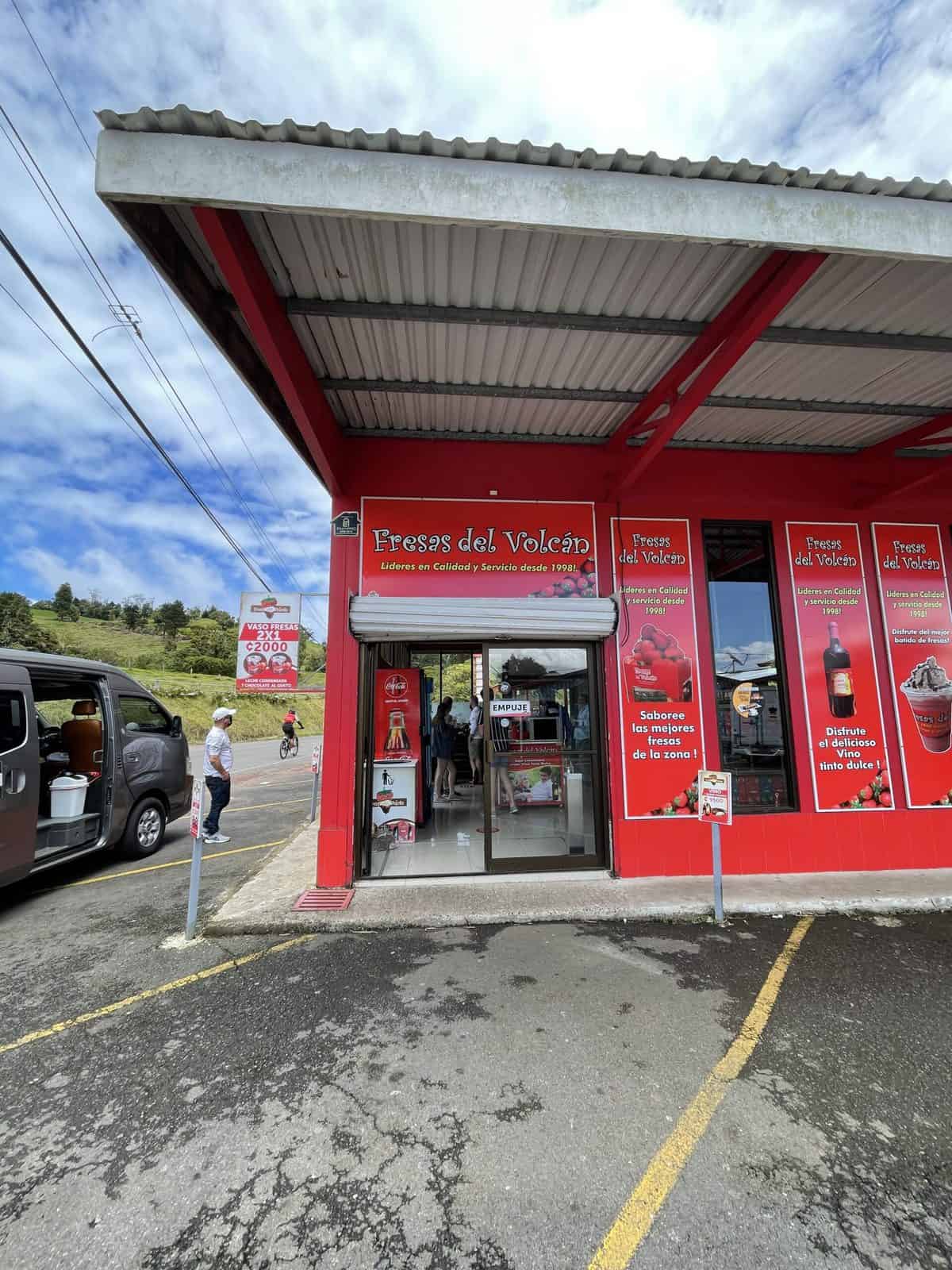 Zaney's travel team brings you on the best stops. One of my favorite stops was stopping to see this waterfall. We were able to walk around on a trail to stand behind the waterfall. It was stunning.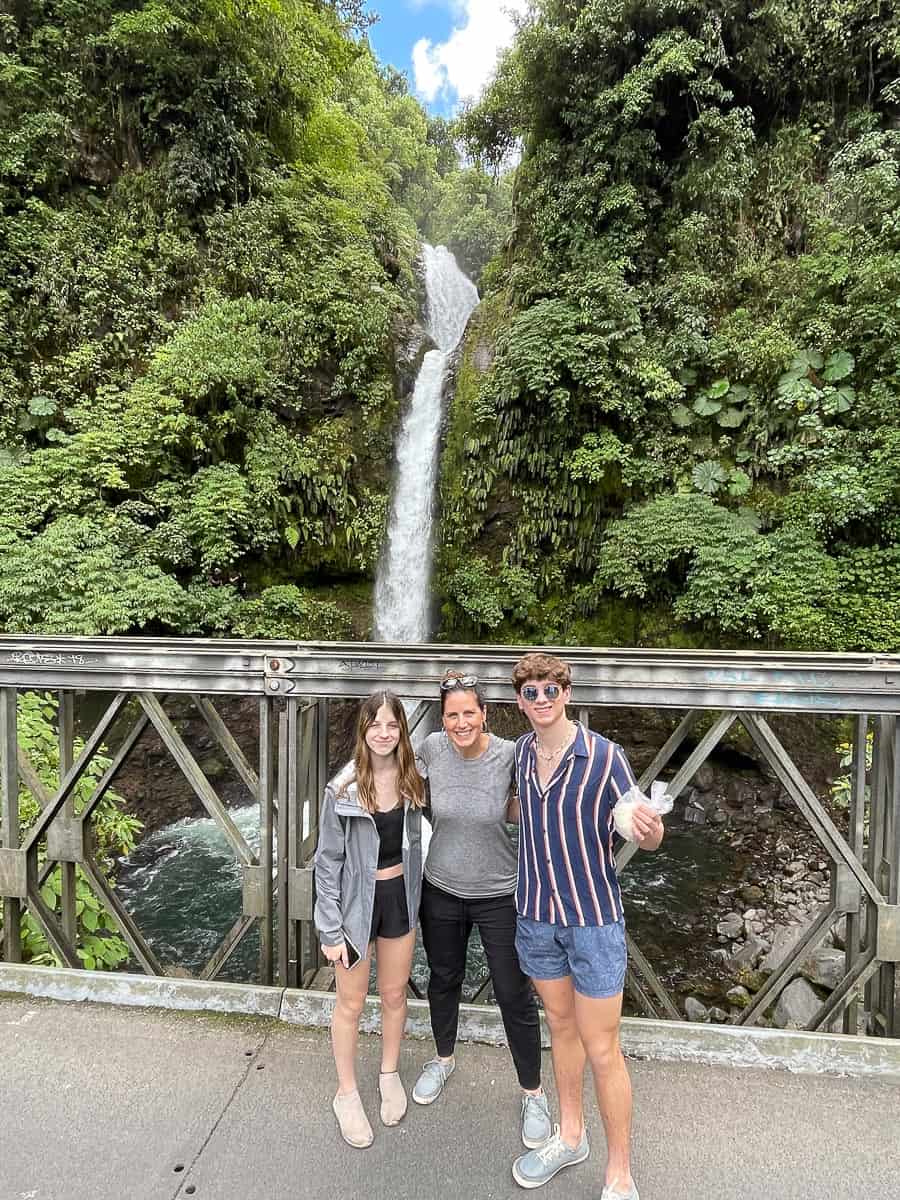 Throughout the countryside, are roadside stands. The one below had many gluten-free baked goods that we got to sample and purchase. We got to try all kinds of fresh fruits and cheeses that are local favorites, including Palmito cheese.
Sodas
Sodas are small mom and pop open-air Costa Rican restaurants serving traditional Costa Rican food. You'll stop for lunch at a different soda each day. Learning about the traditional foods and getting to try so many was great – and it was all gluten-free!
Ziplining
You can't go to Costa Rica and not try ziplining. I will be the first to say this was not high on my list as fear was greater!
We went to the Superman Zipline which was just one line over a beautiful valley. I liked this location because if you decided not to zipline you could wait at the end of the line for your group easily. Our whole group ziplined, including me! It was quite amazing and not nearly as scary as I expected. 🙂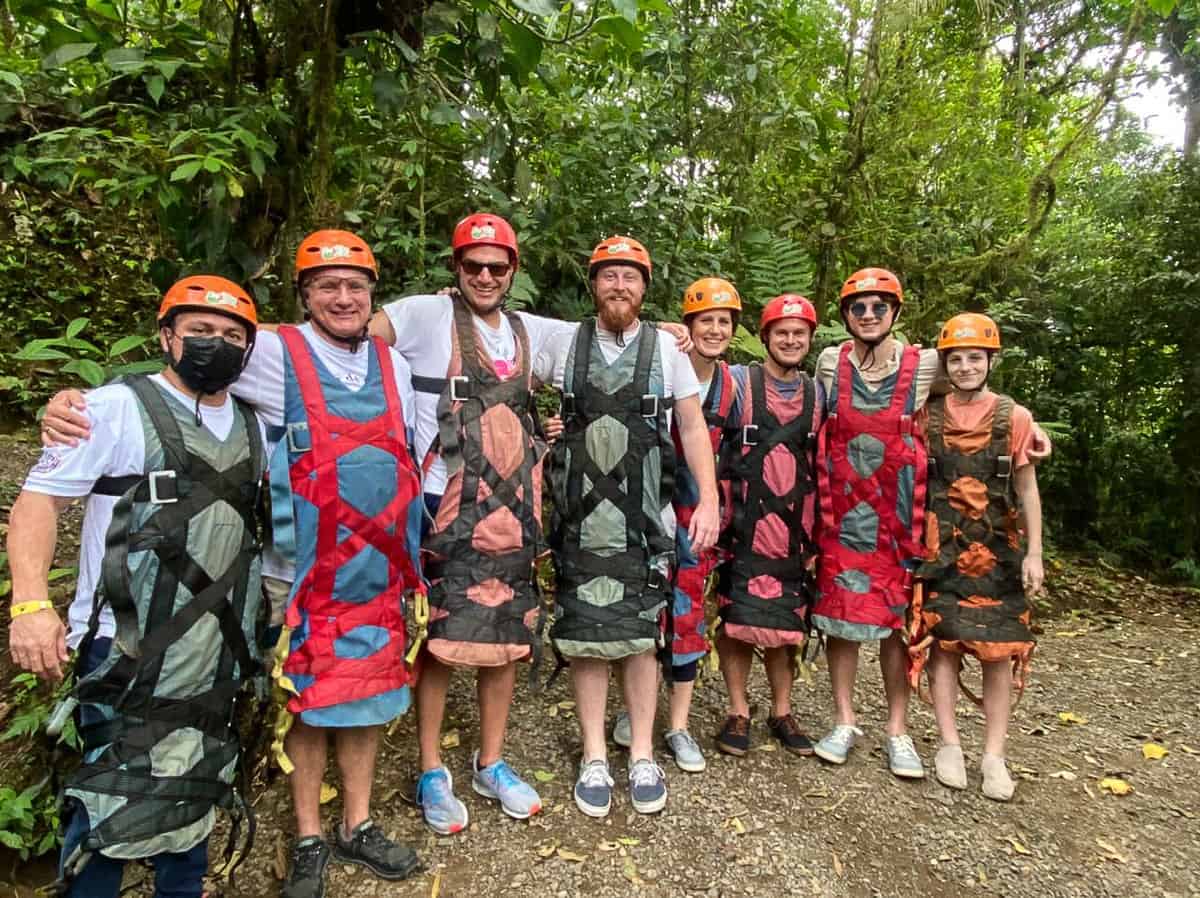 One of a Kind Experiences
We were able to experience so many things that wouldn't have been possible without traveling with Zaney travel and their knowledge of the area.
We visited a friend of theirs who makes recycled art which he sells as souvenirs from his home. We were welcomed onto his property and given a tour including his workshop and many, many fruit trees. There was everything from mangos to guava. We had a great time trying them all!
Tarcoles School
Another one of a kind experience was a visit to the Tarcoles school. This was a super special visit, we were able to watch a play the children were putting on that day. We visited classrooms where the children asked all kinds of questions, they were especially interested to ask my son and daughter about their school and sports. The children were excited to take pictures together and were filled with questions!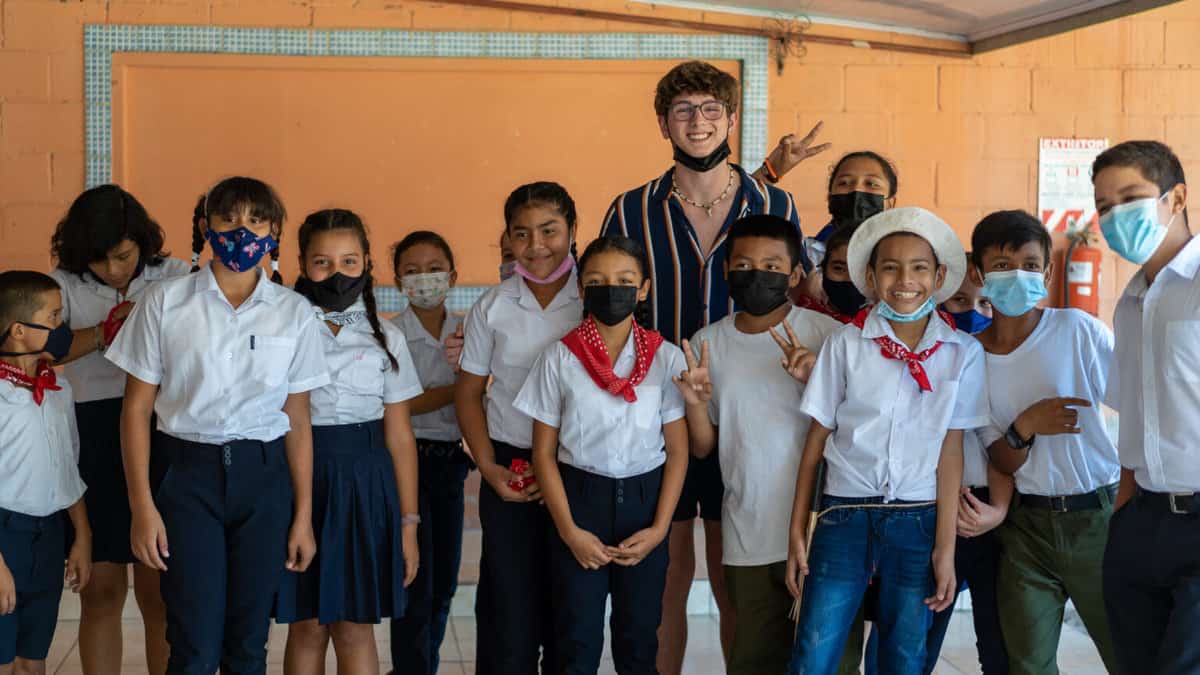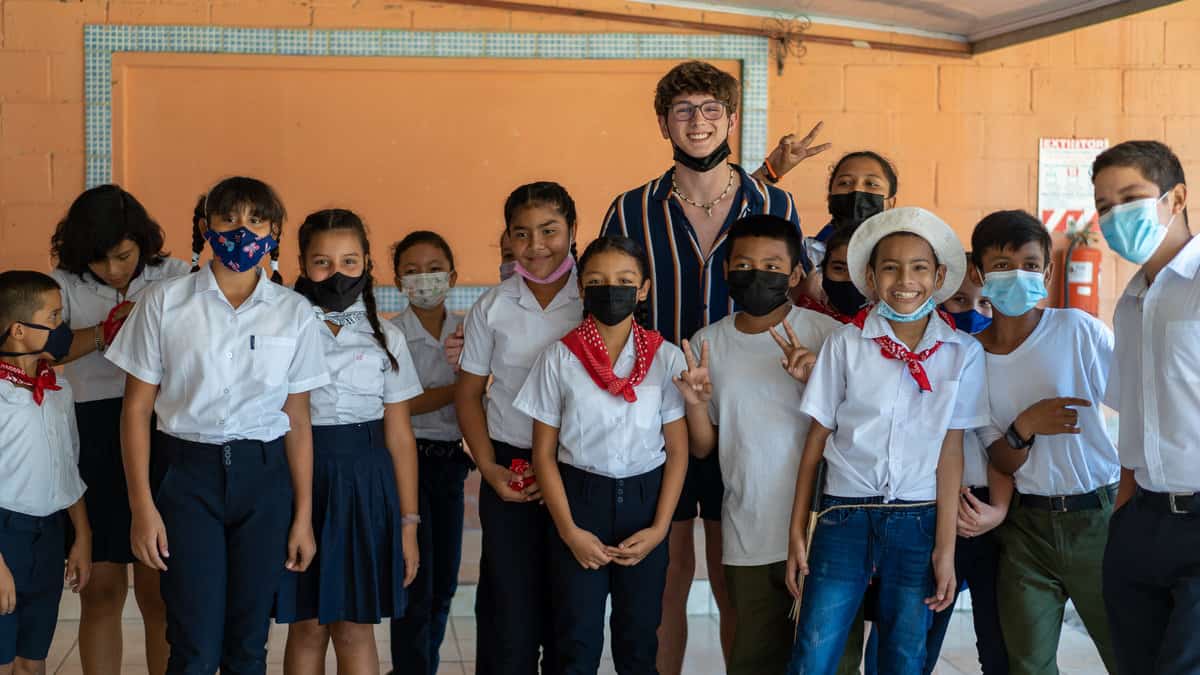 As we traveled to a more southern portion of the country we stayed at Crocs Resort and Casino in Jaco. It was a beautiful property with amazing pools, great food, and a lovely black sand beach. We ate safely at the restaurants here for several meals along with an amazing restaurant, The Green Room, in town one night.
La Mona Golosa chocolate farm was just fascinating. You will learn how the cacao trees are grown, how the fruit is harvested (and get to try it yourself), seeds dried, then made into chocolate. It was a hands-on experience that we all loved. You can go home with plenty of chocolate bought from their store.
Other activities included a guided tour of Manual Antonio National Park where we saw sloths, white-faced monkeys, lizards, birds, and so much more. Don't miss this tour when you are in Costa Rica!
We also visited a Costa Rican Palm Oil farm. They use water buffalo for harvesting because water buffalo hooves can handle the wet conditions. The grounds at Narcarcosa were beautiful. They have trails for hiking, a river we got to take a boat ride down, which you can kayak as well. And don't miss taking a ride on a water buffalo!
Crocodile Boat Tour
Tarcoles is a small fishing village known for the abundance of American crocodiles. You can see the crocodiles from the bridge in town or you can take a tour through the mudflats which is what we were able to do with Jason and his crocodile tours. Jason was an awesome guide, he is the guy National Geographic calls when they are looking for crocodile experts.
Between all these stops there were so many delicious meals that were completely stress-free. It was also refreshing to travel with others with celiac disease, it was refreshing to have people who understand and have the same needs.
Traditional Costa Rican Foods
There are so many traditional Costa Rican foods that are gluten-free. Here are some favorites you will get to try:
Gallo Pinto (a mixture of rice and beans)
Casado (signature lunch of Costa Rica served with a meat and several sides on one plate)
Sopa Negra (black bean soup)
Tamal de Maicena (a wobbly cornstarch tamale with a custard-like texture and flavor)
Patacones (Fried Green Plantians)
Palmato Cheese
Chorreadas (Sweet Corn Pancakes)
Pozol (Corn and Pork soup)
Picadillo (meat with vegetables often served with corn tortillas)
Ceviche
It was both delicious and entertaining trying all these traditional foods and learning about the ingredients and preparation. We would not have been as adventurous if we didn't have translators watching out for our dietary needs, guiding us every meal on the menus. Often times we'd select our meals in the shuttle on the way and the food would be waiting upon arrival. It helped make this the trip of a lifetime.
If you're thinking about taking a trip to Costa Rica I highly recommend you book your trip today! If you want someone else to take care of your dietary needs give Zaney Travel a call.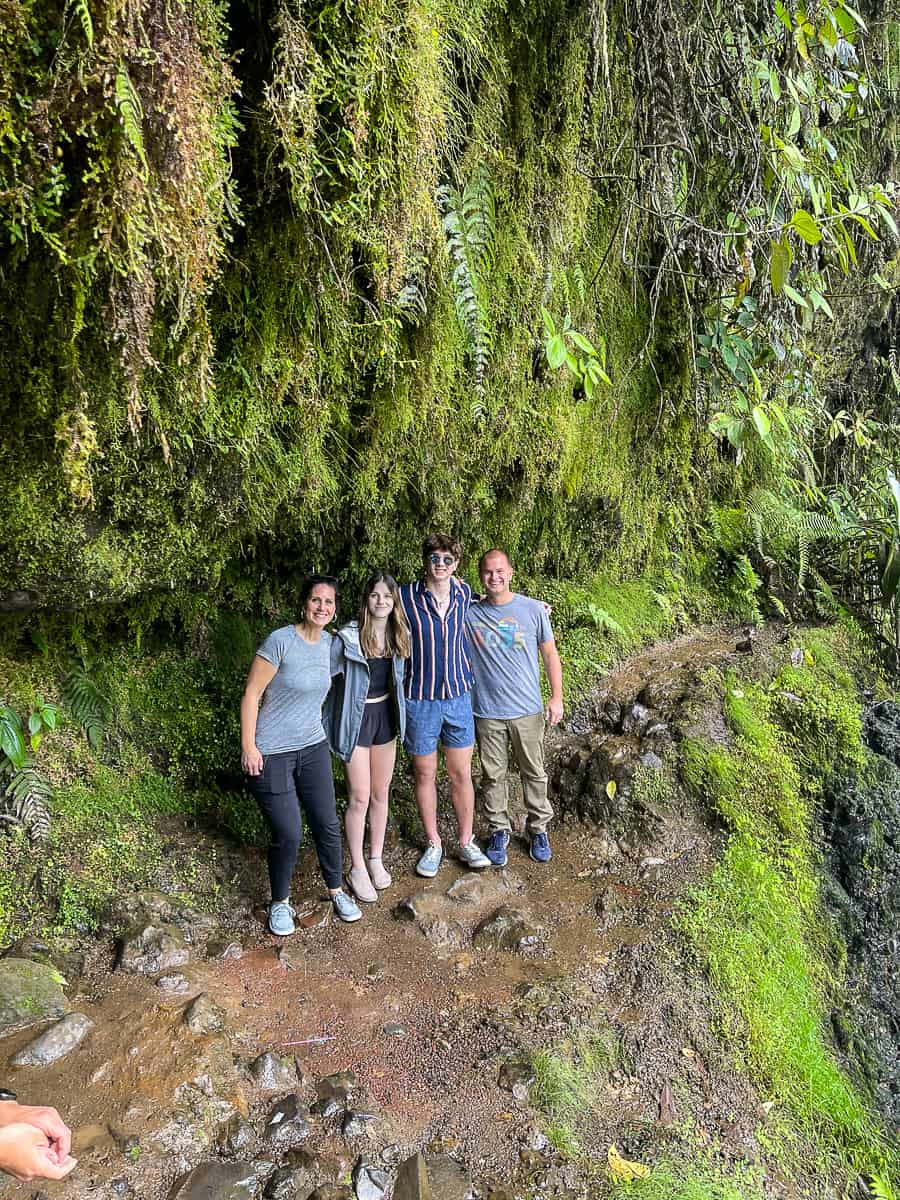 As always, if you have questions at all send me a message, I'm happy to answer any questions you have.