If you're looking for boiled chicken recipes, we have 13 options that cover everything from boiling chicken basics to recipes where boiling chicken is a crucial step. Boiling chicken guarantees tender meat every time, and all of our recipes are gluten-free.
These recipes will be a game changer the next time you need chicken cooked in a pinch. Boiled chicken can be shredded, diced, sliced or chopped once cooked then enjoyed as is or incorporated into a recipe. Learn how to boil chicken in just a few simple steps.
Simply pick a liquid, season, boil and serve. Be sure to check out all the different ways to flavor chicken in the recipes below!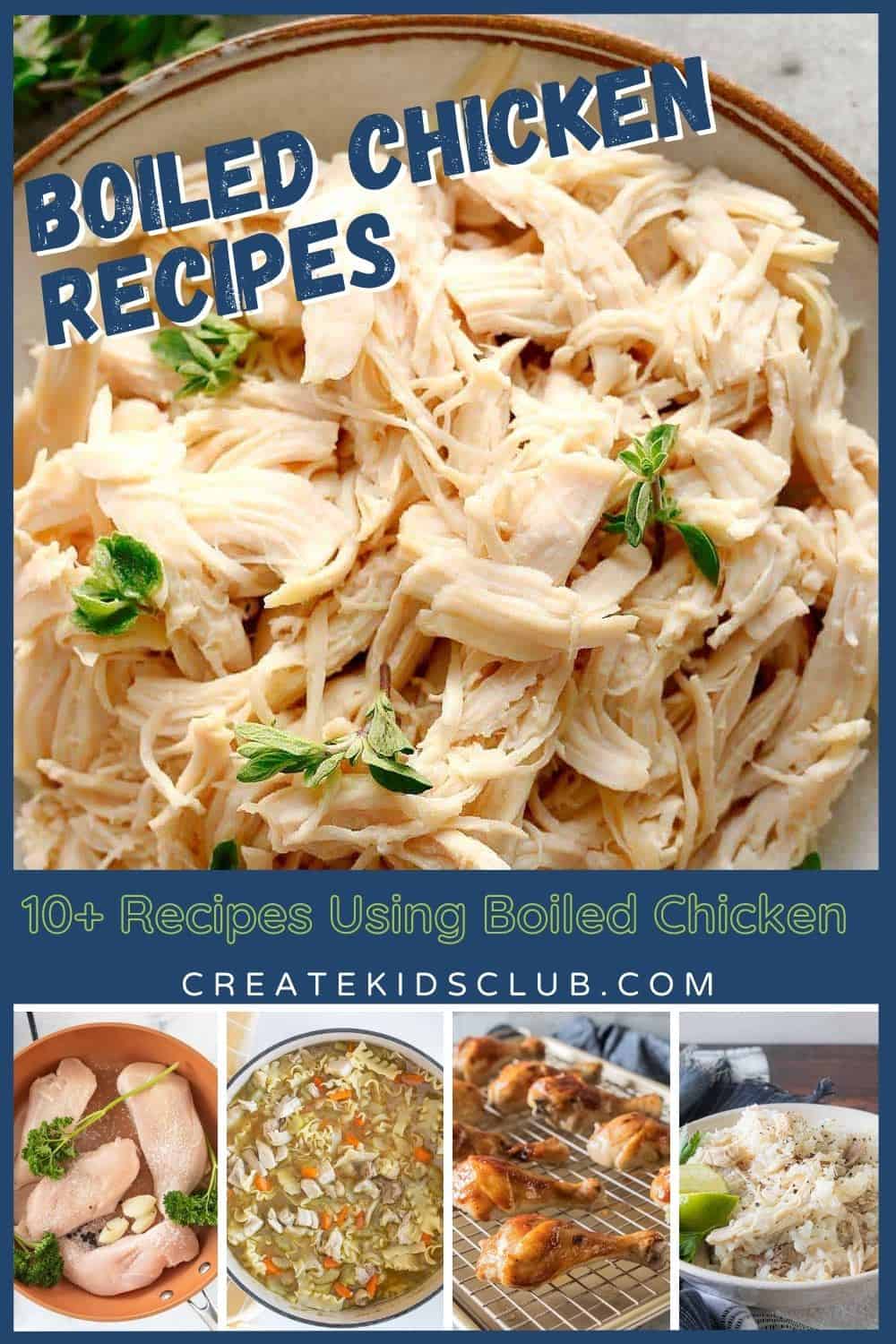 Boiling Chicken
Boiling chicken is not only a speedy cooking method, but it also keeps the chicken tender and juicy. From chicken thighs to boiling chicken breast, you can also boil tenders and wings.
These specific recipes will teach you how long to boil chicken and provide delicious serving suggestions as well as storage instructions and how to freeze chicken.
You will be set to meal prep or create a delicious recipe just in time for dinner. Let's get started!
Shredded Chicken Recipes
From chicken salad sandwiches to homemade pot pie and enchiladas, there are many recipes that feature shredded chicken. We narrowed it down to our top favorites that can be made day of or in advance.
Add any or all of these chicken recipes to your menu rotation. Chicken Bacon Ranch Tatertot Casserole, Chicken and Stuffing Casserole, Grandmas Chicken Casserole Recipe, Dairy Free Chicken Pot Pie, Gluten Free Chicken and Avocado Burritos, Green Chili Chicken Soup, Cast Iron Shredded Chicken Nachos, Oven Baked Chicken Tacos, Gluten Free Chicken Enchiladas, Gluten Free Chicken Casserole and Gluten-Free Chicken And Dumplings. Enjoy!
If you enjoyed any of the recipes make sure to leave a comment below! Then follow me on social media and tag #createkidsclub if you make the recipe. I love seeing what you come up with!