This year, give the children in your life gifts that they won't grow out of.  This Best Gifts for Young Cooks guide includes great ideas for kids of all ages from beginners to advanced.
This guide is for you if  you're looking for the best gifts for young cooks that allow kids to use their creativity, learn their way around the kitchen, and make real snacks and meals.  Start building a kitchen tool kit for the little chefs in your life.  They will learn lessons that will stick with them forever and have fun too!
This page contains affiliate links. If you purchase a product through these links, the cost is the same, but I receive a small commission which helps maintain this blog.  Please know I only share products I fully support!
Every young cook needs the essentials, and this kit has it all!

For the chef who wants to expand their collection…
Why use boring mixing bowls, when there are these?!

A cutting board with an easy to follow guide to cut perfect sizes each time!
The perfect starter knife that positions hands safely.
Cooking is more interesting with these fun molds!
Get evenly sliced slices every time, the safe way!

Why peel apples the regular way when you can have so much more fun?
Kids make less mess and have more fun with a batter dispenser.

Just think of all the fun creations your little chef can make with this sandwich maker.
Kids can make baked homemade French fries easily with this fun gadget!
Experiment in the kitchen with science experiments your budding chef can eat!
A healthy snack comes together quickly with an Air Popper Popcorn maker.
Both girls and boys enjoy creating baking projects with an easy bake oven!
I scream, you scream, we all scream for ice cream! Children can make their own ice cream with fresh ingredients.
The only question is which one to buy first?!  What would you add to the list?
Looking for recipes to share with your young chef?  Check out the following: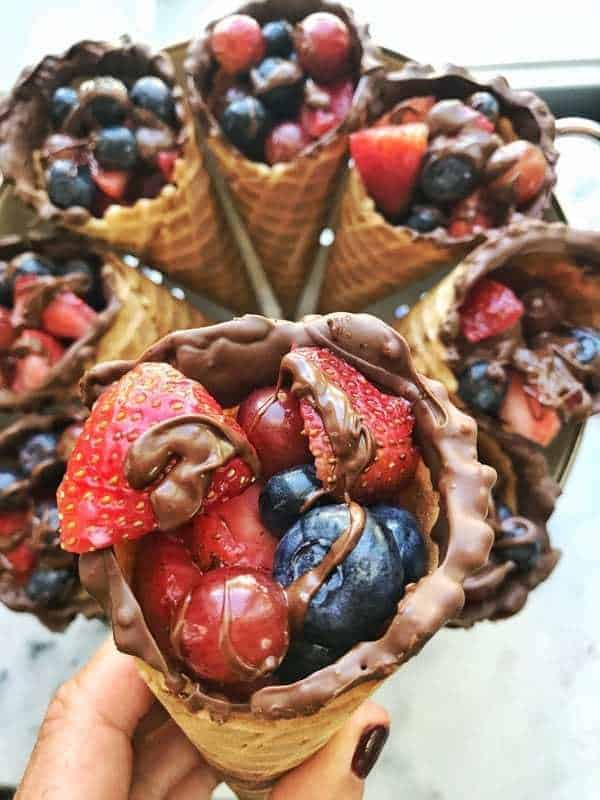 FREE Kids Cooking eBook!
Do you want your children eating a more varied diet, but wonder how to get more fruit and veggies into their meals & snacks? This eBook is a fun filled way to get kids eating better while having age appropriate fun!