Looking for the best all-inclusive Montego Bay resort for families? Look no further. Your family will find endless entertainment along with enough sun, sand, and pools to make the perfect family vacation.
We recently visited one of the best all-inclusive resorts for families in Jamaica – Hilton Rose Hall.
Keep reading to see all that the Hilton Rose Hall has to offer, recommendations for things to do in Jamaica, and just what you need to pack to make it a trip to remember.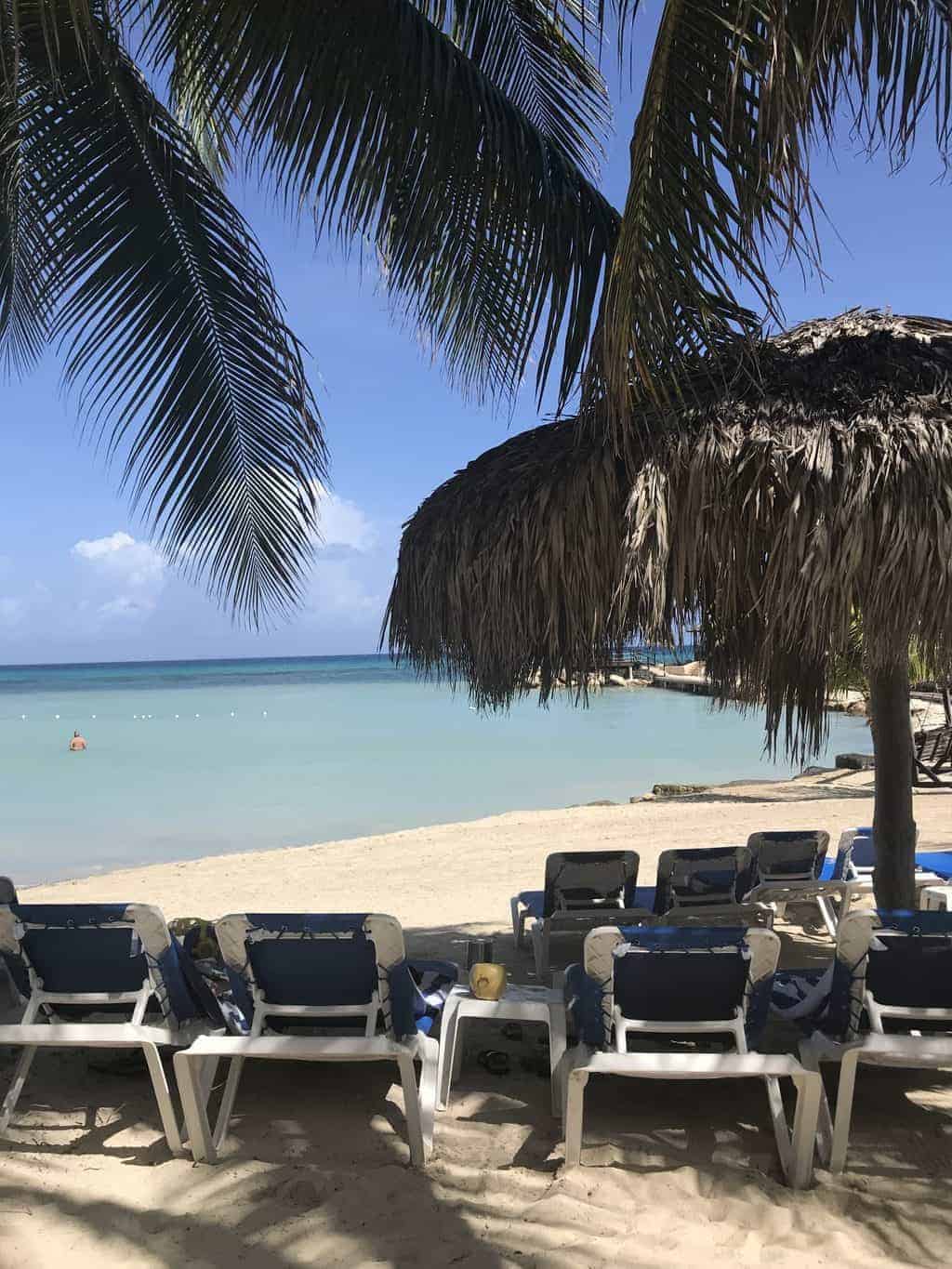 Things to Consider When Picking A Family-Friendly All-Inclusive Caribbean Resort
Safety
Ease of travel
All-inclusive
Kid-Friendly Accommodations
Affordability
Related: Review of Hilton Rose Hall Jamaica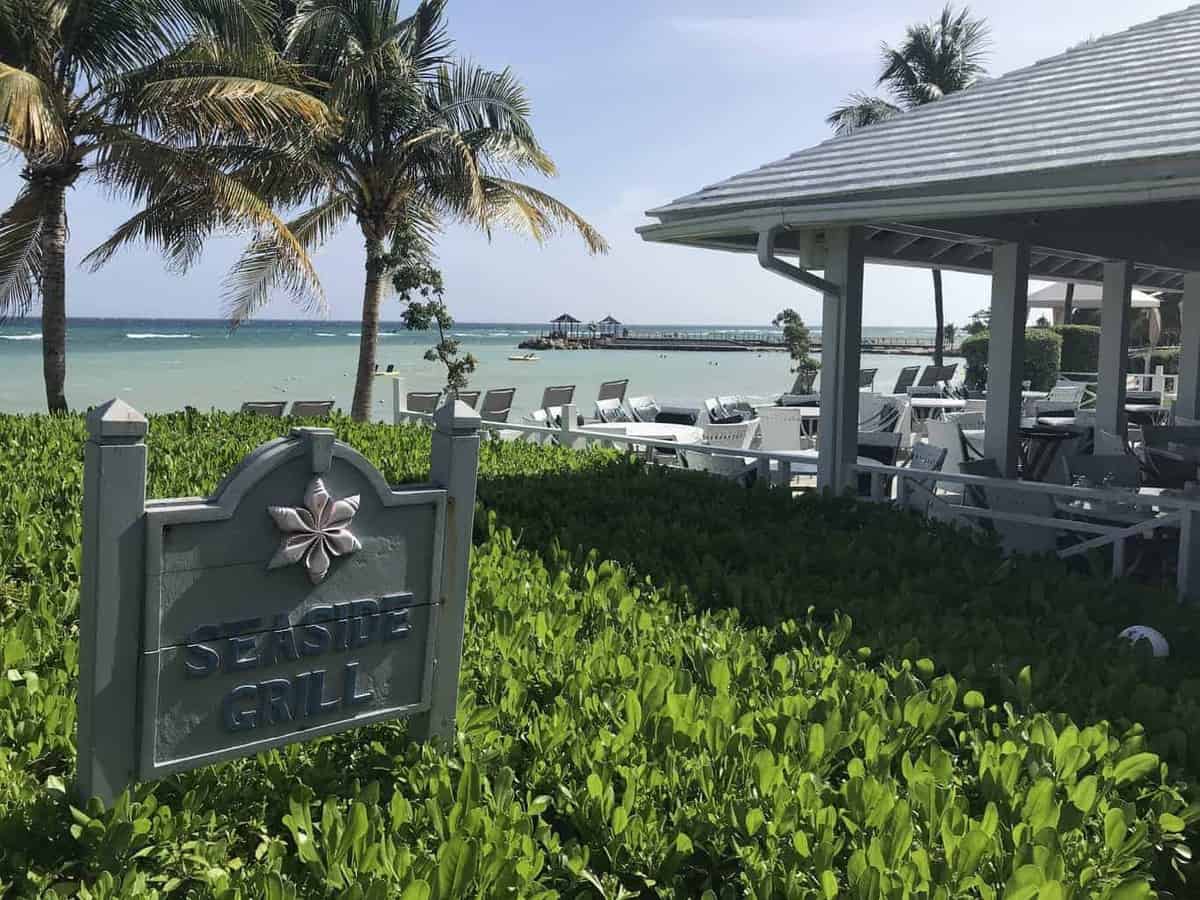 After looking at hundreds of resort options on many different islands, we were drawn to Jamaica.
We selected the Hilton Rose Hall in Montego Bay for several reasons:
A quick ride from the airport
Sugar Mills Water Park
It's a Hilton Property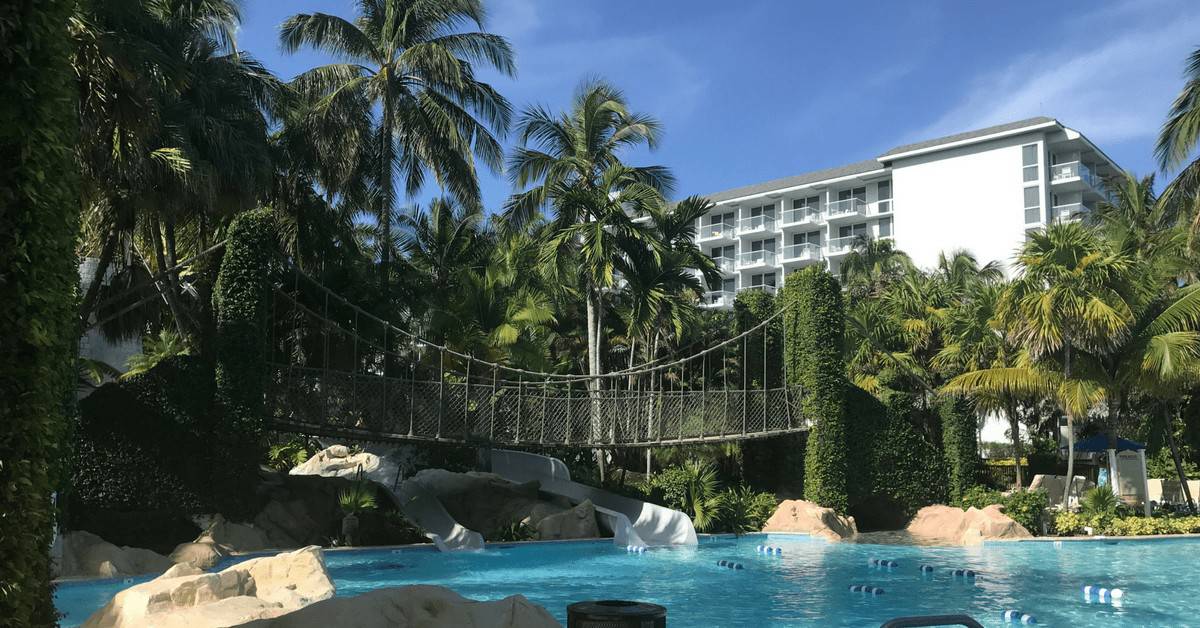 Being in Montego Bay kept the travel time down to just a 15-minute ride from the airport, rather than the 90-minute ride to Negril or Ocho Rios.
The Hilton Rose Hall features the awesome Sugar Mill Falls Water Park.
My kids played in the water park nearly every minute we were at the pool.
There are 2 pools at the Hilton Rose Hall Resort
A large pool right outside the lobby
The waterpark pool system
The Sugar Mill Waterpark area hosted the resort's only swim-up bar and its lazy river. I must say, this was the most fun "lazy" river I have ever been in.
The current was swift, it got the inflatable tubes -and people moving along!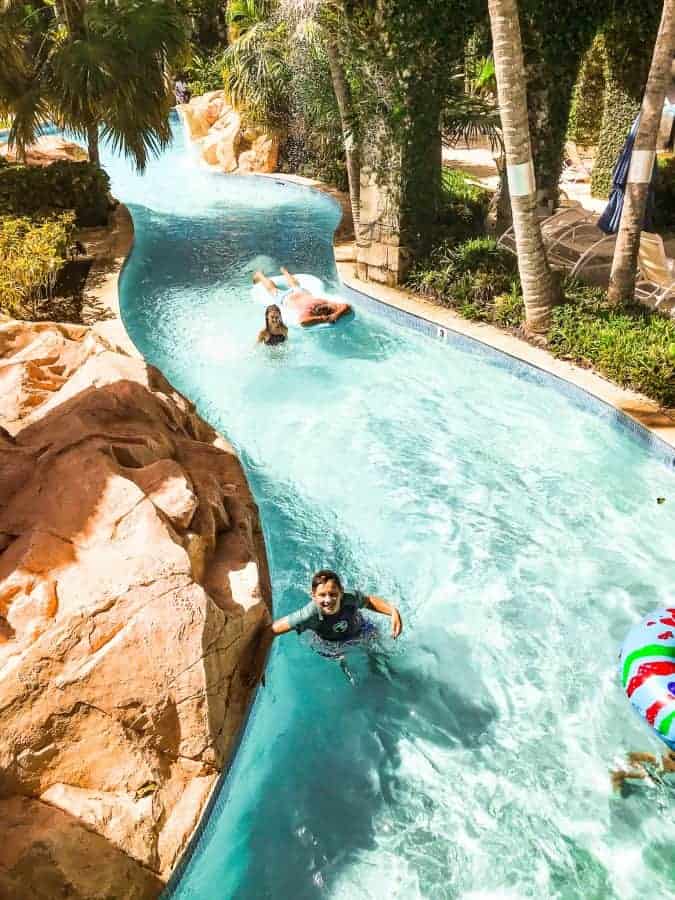 This portion of the waterpark was by far my children's favorite. They spent their days playing in the rapids of the lazy river.
A Hilton property
If you are a Hilton Honors Member with status, there are perks. My husband travels for work a lot, his Diamond status got us an upgrade from a partial ocean view to a full ocean view room.
The hotel offers rooms and suites.
Keeping to our budget, we chose a room. I have to say, these were pretty small rooms, but it worked fine for our family of 4.
Pro Tip: The rooms were much smaller than any of the other resorts we stayed at in the roughly 20 resorts we've visited. They were the size of a standard-sized hotel room.
However, the view was amazing and made up for the room size, especially since we didn't plan on being in our room much at all.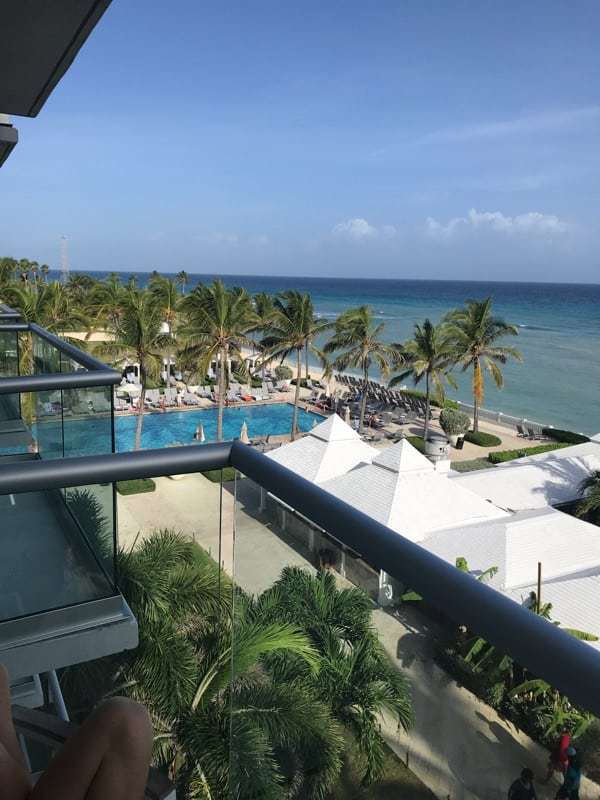 Big Bonus: The proximity to the water was amazing. In our travels, there haven't been many resorts we've stayed at set so close to the water.
These are the views from our balcony, no zoom necessary.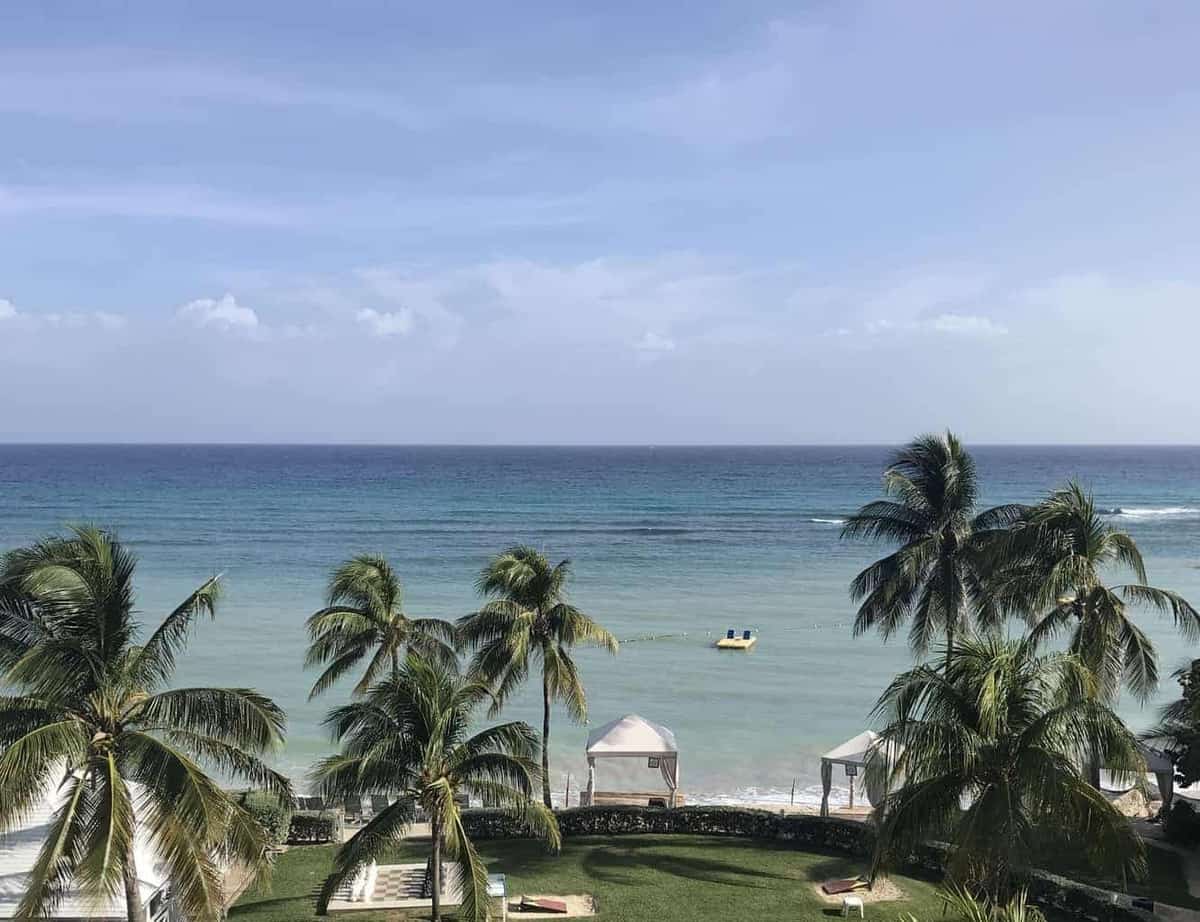 Dining At the Hilton Rose Hall
For restaurants that take reservations, an expert tip I learned over the years is to call the resort a few days before you go to get your reservations set, especially at busy times of the year. This is especially important when traveling with a larger group.
Sometimes it's really hard to get a reservation if you don't do this, and when traveling with kids, you might not want the 8:30 reservation for dinner.
Pro Tip: Call the resort a few days before you go to get your reservations set.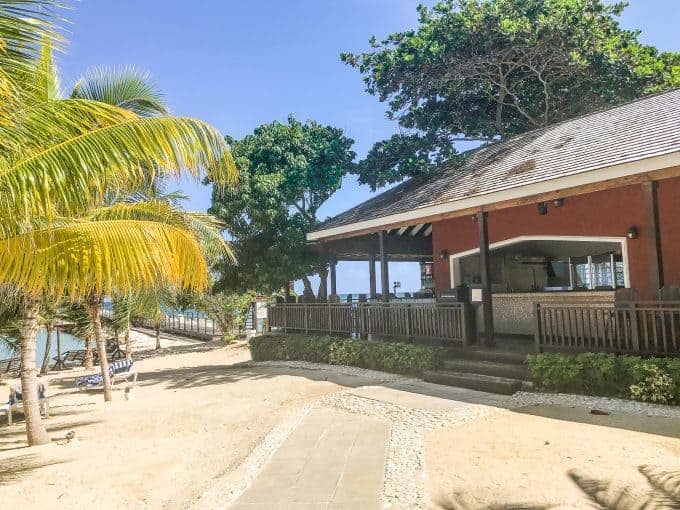 We dined at all the locations the hotel had to offer.
For lunch, the favorite by far was Moonstone. The view alone was amazing, but the pizza was fantastic too.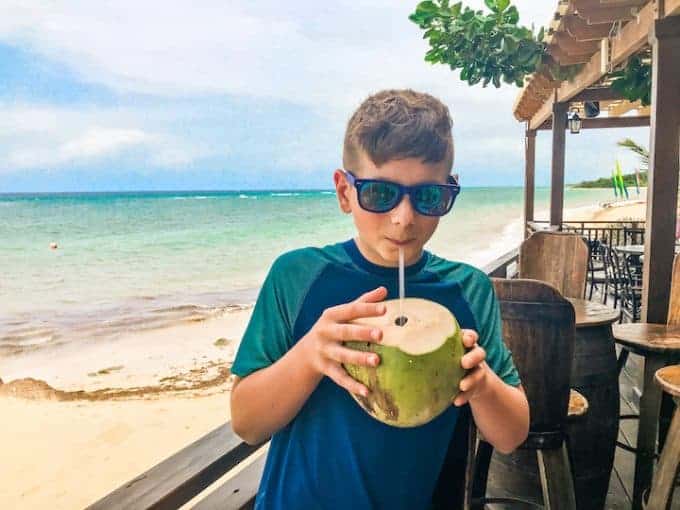 The view from the deck of the bar/ pizza joint.
Not too bad, huh?! And that coconut drink? They chop them down from the trees, then use a machete to chop them open, and stick a straw in them. So cool!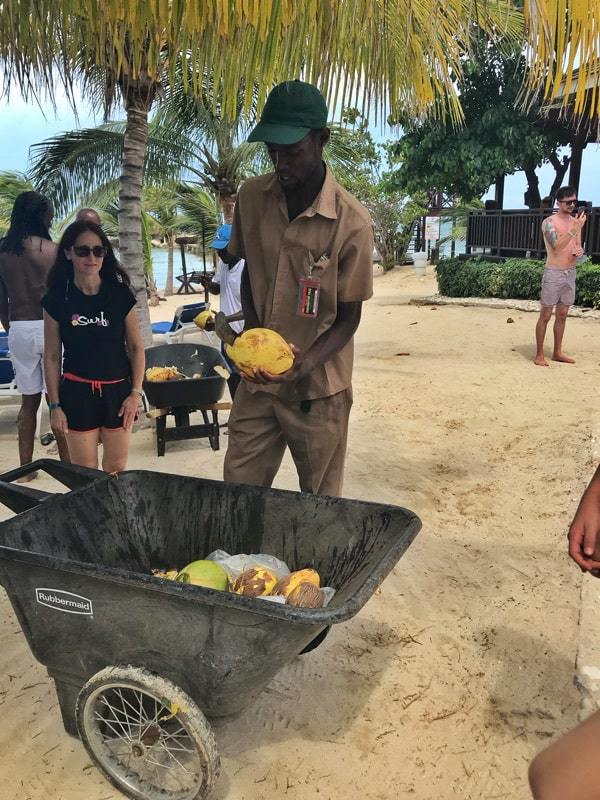 Being an all-inclusive, my children loved that they could get an ice cream cone any time they wanted (and they had many!).
The lunch restaurant options had beautiful views of the ocean. I found the food to be good. It was not spectacular, but there were definitely enough choices for everyone to be happy with each meal we ate. While we didn't have too many drinks, they did a good job with them as well.
What To Pack For An All-Inclusive Resort Vacation
After years of traveling to the Caribbean and overpacking time and again, I have it down to a science.
What do you really need? 2 swimsuits + a cover-up and a sundress or outfit for dinner each night you are there.
I even have it down to 1 pair of flip-flops for the pool & beach, and 1 or 2 other sandals for evening wear. If you plan to work out, toss in some tennis shoes and workout gear.
Packing List
2 swimsuits
Swim coverup
Sundress or outfit for each night at the resort
1 pair of pool sandals
2 pairs of sandals for evening wear.
workout gear + gym shoes and socks
sunscreen
bathroom items
pool drink cups (some people like bringing these)
sun hat
books
lightweight sweater
goggles (optional)
snorkel (optional)
If you forget anything, you can always buy it there, you'll just pay a lot more for it.
More Packing Tips
To cut down on packing, I wear one outfit down and then wear it home again. This way you only need one pair of jeans or pants and one long sleeve shirt.
I have yet to need to wear a lightweight sweater on my travels to the Caribbean, but I typically try to travel with something that would work if by chance it got cool outside. Hasn't happened yet, even if it's raining…
These tips cut down on luggage, I can fit everything in a carry-on bag.
If you're like me, you are traveling to soak up the sun and memories with your family. You don't need much to do much besides a swimsuit and camera to keep those memories forever.
Would I recommend the resort to other families?
Absolutely!
This resort was perfect for children (and adults!) of all ages. There were games all over the property to keep you busy when you didn't want to swim or sit on the beach.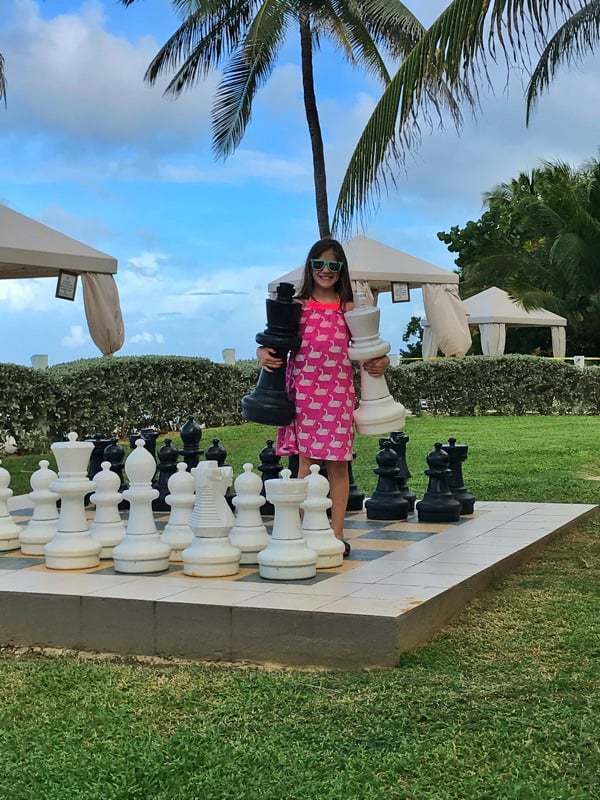 There was a coffee shop where I could get my caffeine fix and the kids could get caffeine-free drinks.
They had organized activities all day long if that's of interest.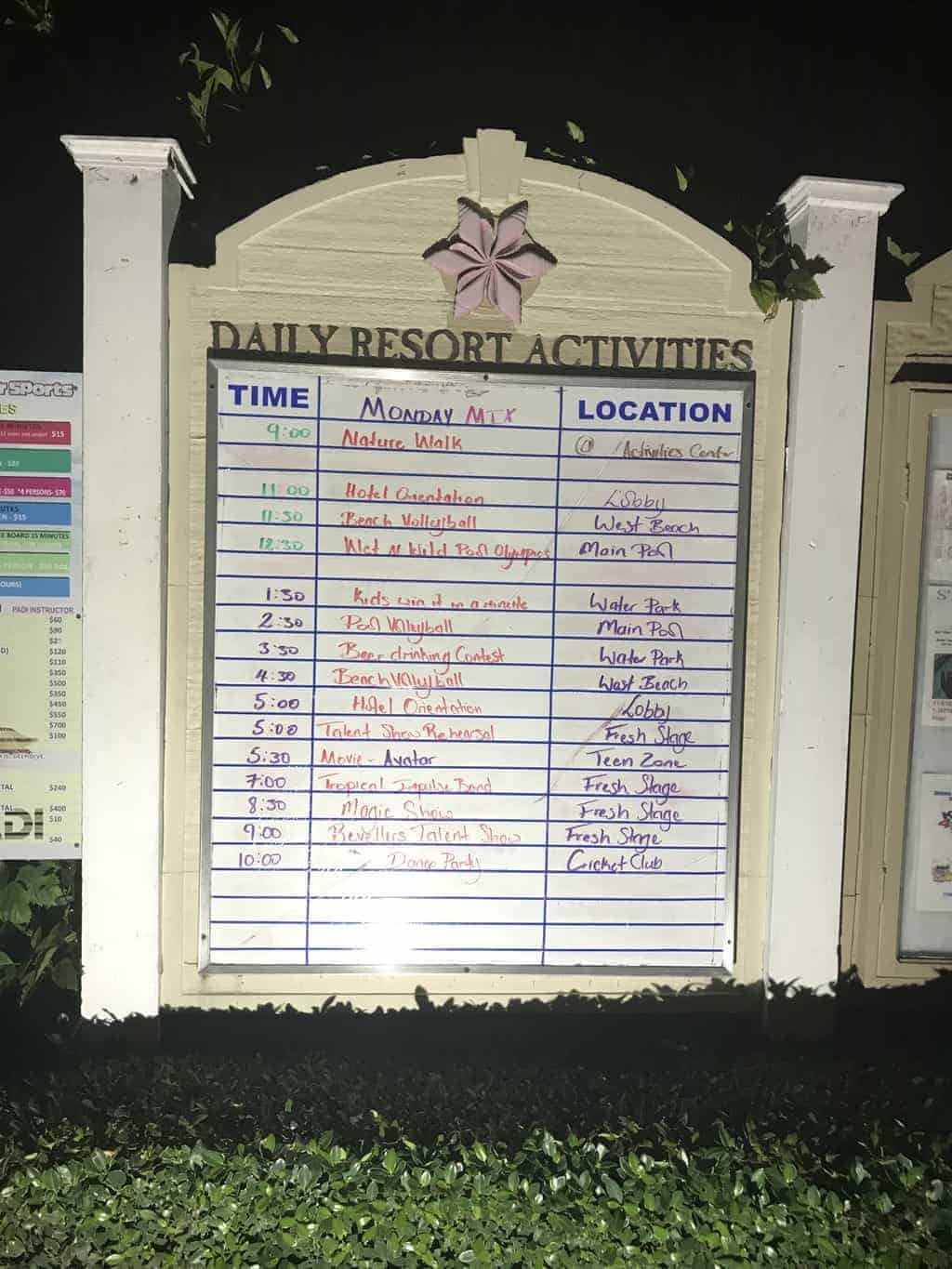 They had nightly entertainment that we all enjoyed and lots of interactive opportunities to get kids involved.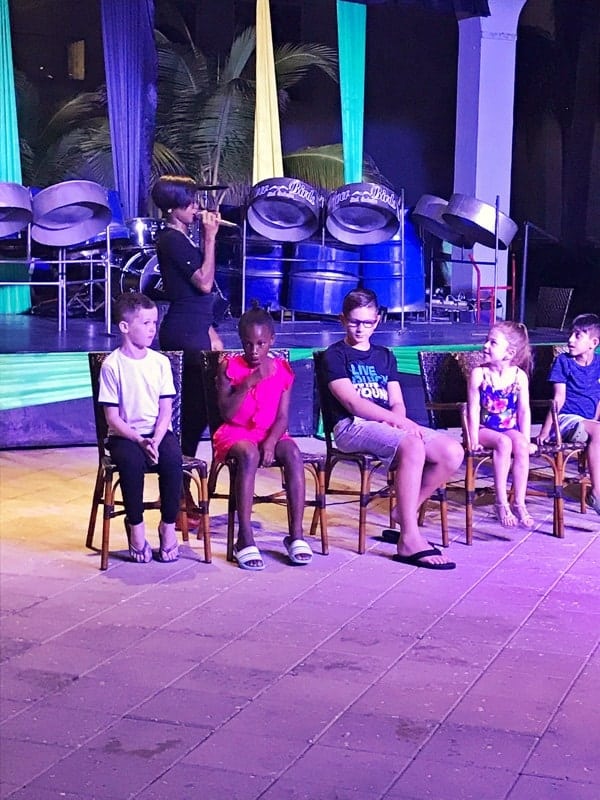 This was a vacation to remember, and it didn't break the bank.
What more can you ask for?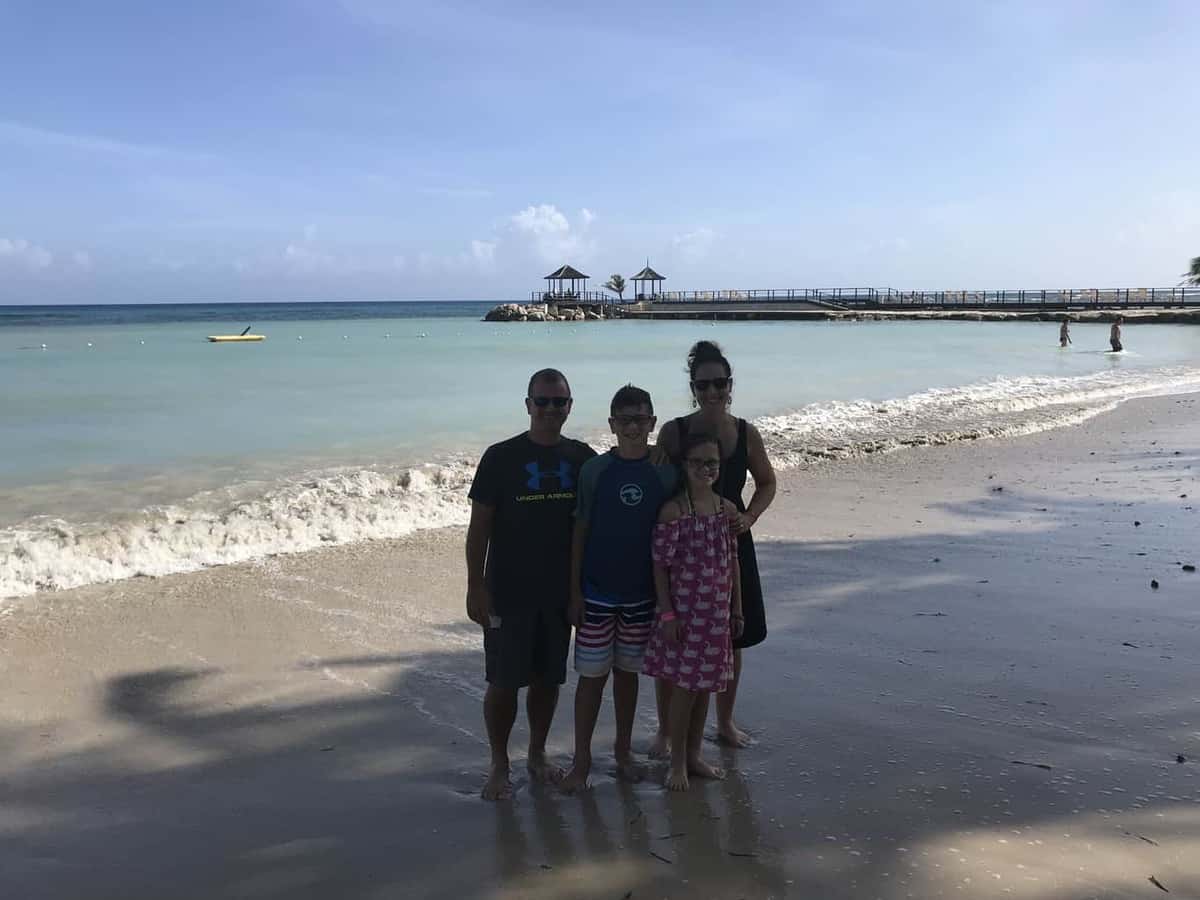 For more great ideas for your trip to the beautiful island of Jamaica, check out VisitJamaica.com. It was really helpful for me.
Here are more family-friendly vacation ideas:
While I love to travel, my day job is writing about food. I'd love for you to check out my blog, Create Kids Club to find simple, healthy meals for families!