50 Summer Snacks – all easy enough for kids to make themselves. From delicious fruit dip to homemade no churn ice cream, we've got summer time snacking covered!
These snack recipes are here to save the day when your kids are home all day every day constantly on the search for something to eat. It can be amazing how you seem to hear the words "I'm hungry" 24/7 during the summer months.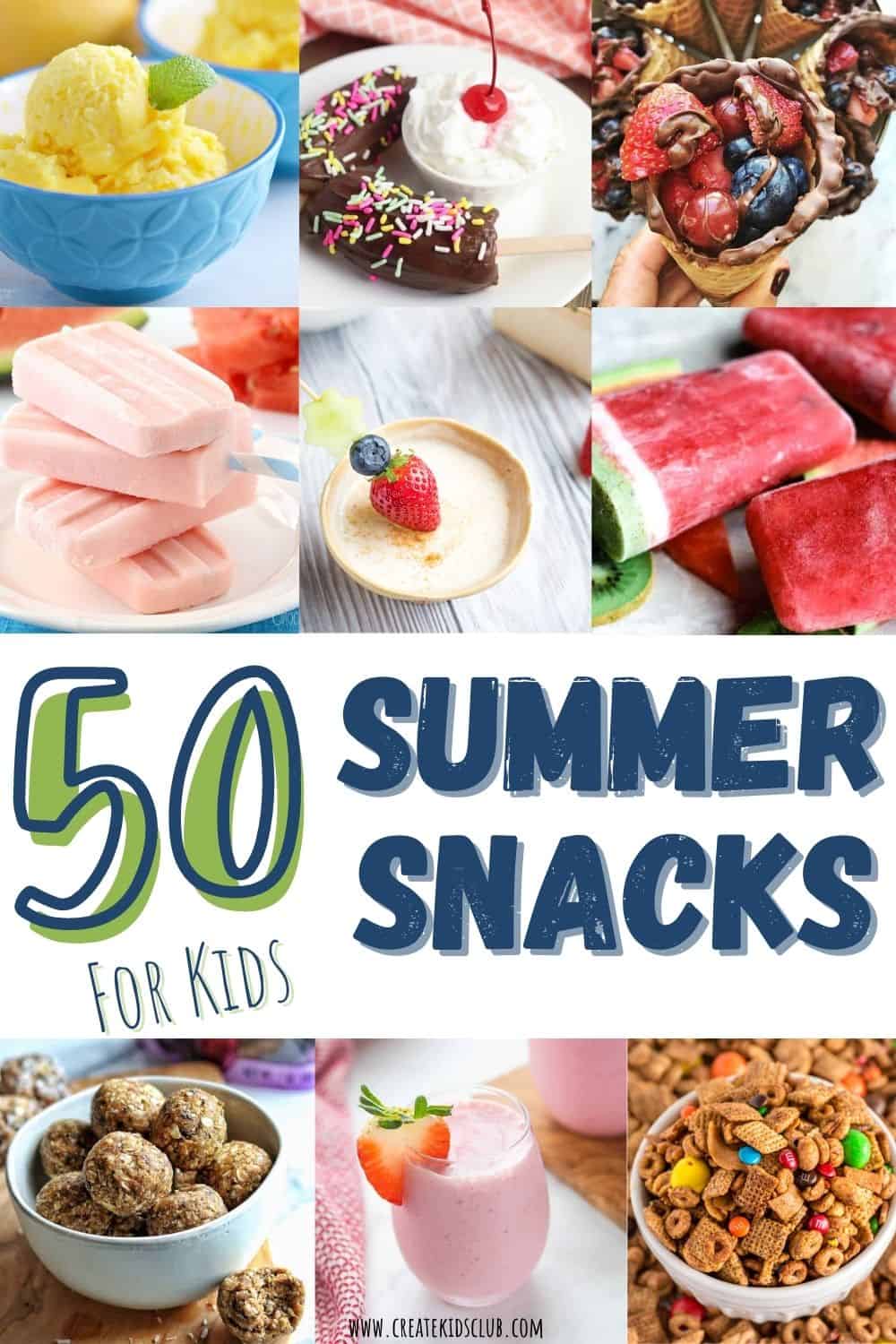 We completely understand, which is why we have gathered not 10, not 20 but 50 summer snacks for kids! As an added bonus, each one of these recipes can be created by kids all on their own. As parents, we can assist depending on the age of our kiddos or sit back and relax as the kids whip up their own summertime treat.
These snack recipes can be made to enjoy on a hot day by the pool, after camp or even on those rainy summer days. They are quick, easy and irresistibly tasty. We hope your kids find more than enough snacks to enjoy this summer season!
Summer Snacks for Kids
50 Summer Snacks for Kids - all easy enough for kids to make themselves. From fruit dip to ice cream, we've got summer snacking covered!
Kid Friendly Dinner Recipes
If you have kid chefs on the hunt for recipes they can make for dinner to surprise the whole family, here are a few family favorites to try! Tuna Sushi Rolls, Whole Wheat Mac and Cheese, Cheesy Taco Pasta, BLT Pizza, Tater Tot Casserole For Kids, and Shredded Chicken Skillet Nachos.
Edible Crafts
The summer time is also a great time for kids to engage in new activities. Check out our homemade Snack Necklace, Cake Pops and Pudding Slime – edible crafts that kids love to create. If you have a preschooler at home, you also have to check out these 25 Preschool Cooking Activities to keep them busy!
If you enjoyed any of the recipes make sure to leave a comment below! Then follow me on social media and tag #createkidsclub if you make the recipe. I love seeing what you come up with!