Wondering what to serve with pot roast? We've gathered 50 gluten-free pot roast sides to help get a complete dinner served easily. Your whole family will enjoy these side dish ideas that include everything from soup, and dinner rolls, to bacon-wrapped asparagus.
Whether looking for something different to do with chuck roast or what to make with rump roast, this recipe collection has the best sides all in one place!
The days of serving pot roast with only carrots and potatoes are officially over. Add variety to your favorite roast recipes simply by serving with a new and exciting side dish!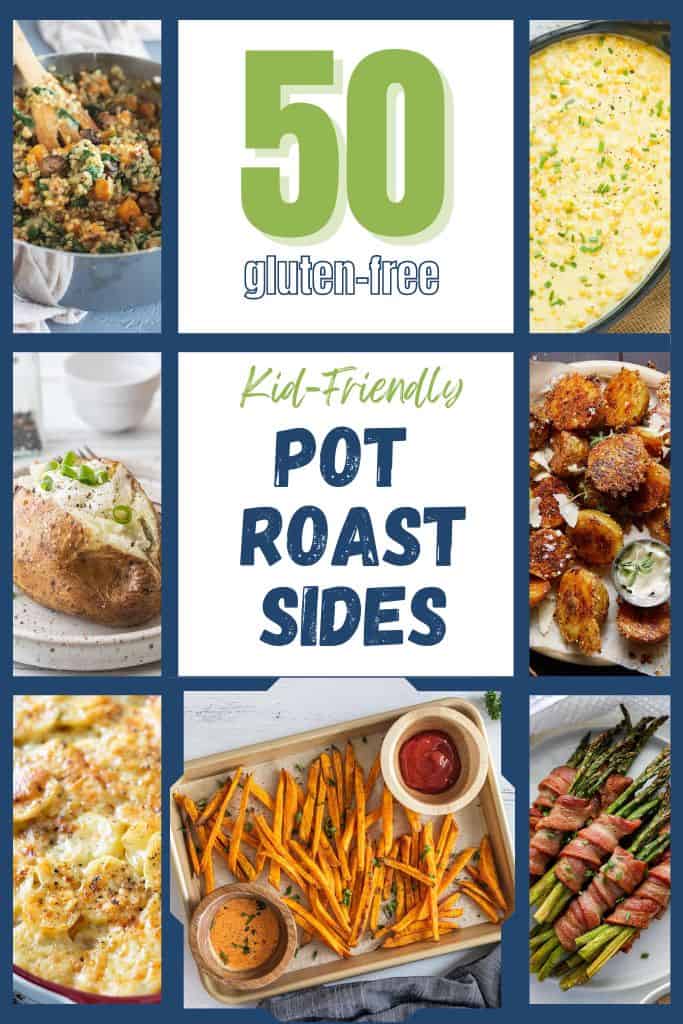 Pot Roast Ideas
These sides were selected because they are quick and easy yet filled with flavors that pair extremely well with any roast.
Serve any of these sides alongside our Chuck Roast in the Oven, Chuck Roast in the Instant Pot or Crockpot Rump Roast recipes.
The perfect pairing for a weeknight meal, weekend feast or holiday celebration. Ready to get cooking? Simply scroll through the list of pot roast sides to find your favorite(s). Enjoy!
Gluten Free Dessert Ideas
We all know that dinner isn't complete without dessert! Our gluten free cookies such as Dairy Free Sugar Cookies Recipe, Gluten Free Oatmeal Cranberry Cookies, Gluten Free Peanut Butter Cookies, Gluten Free Christmas Cookie Recipes, Chocolate Marshmallow Cookies, Gluten Free Gingerbread Cookies or our popular cakes like Gluten Free Cookie Cake, Lemon Poppy Seed Pound Cake, Gluten-Free Angel Food Cake Recipe, and Gluten Free White Cake Recipe all make great options for an evening treat.
If you enjoyed any of the recipes make sure to leave a comment below! Then follow me on social media and tag #createkidsclub if you make the recipe. I love seeing what you come up with!