We've gathered 50 leftover rice recipes to provide delicious ideas to use the leftover rice in your fridge or freezer. These recipes are all gluten-free and kid-friendly.
If you have ever wondered what to do with leftover rice, look no further than this recipe round-up! Included you will find simple rice recipes that all use cooked rice.
Leftover cooked rice is good for up to 5 days in the fridge and 3 months in the freezer, which makes it easily accessible to use any night of the week. Feature in soups, casseroles, tacos, chimichangas and more!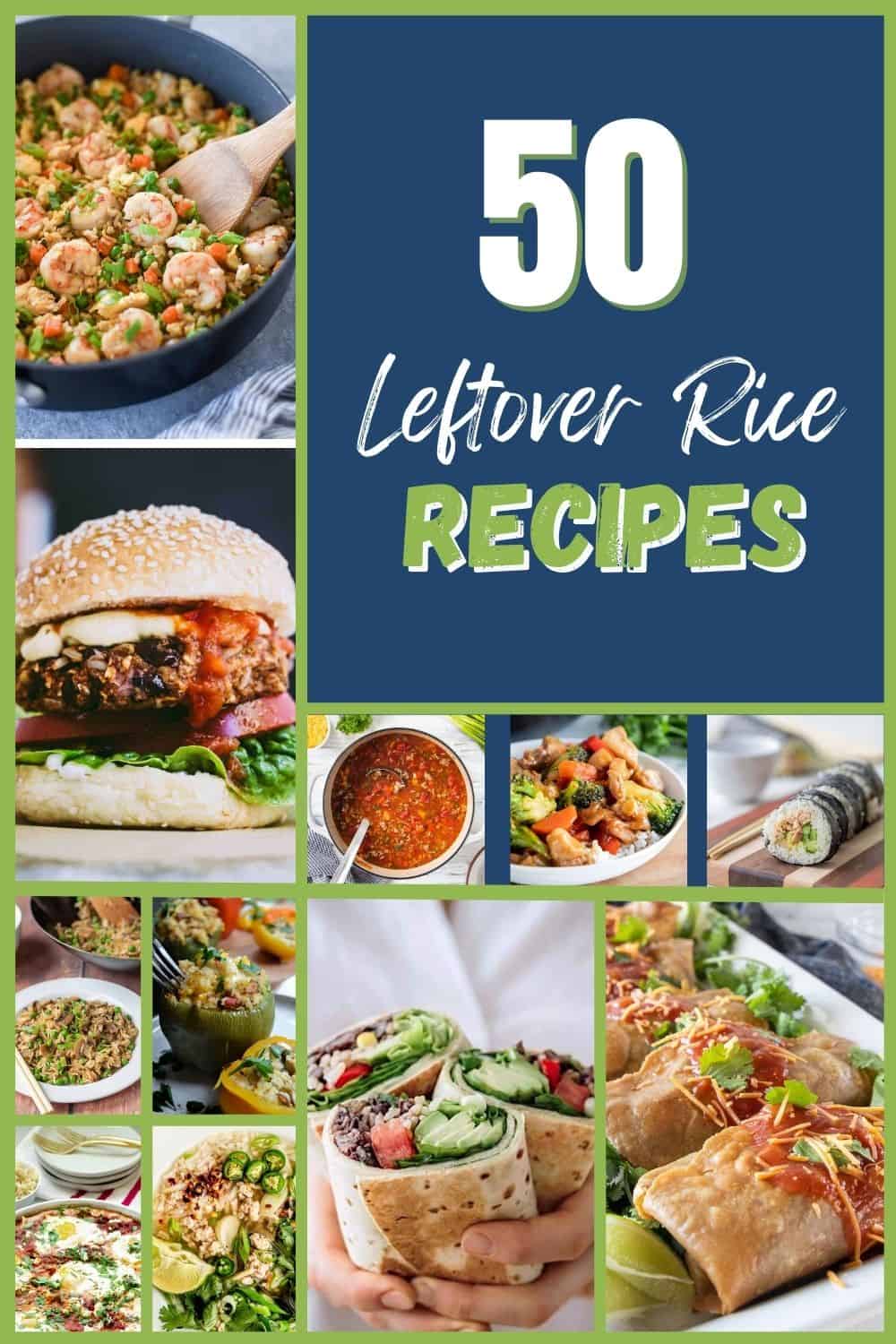 Quick Rice Recipes
From learning how to flavor rice to what to make with rice, these rice dinner ideas have everything you need to create a family friendly meal.
The versatility of rice is the top reason you'll find rice on our dinner table many nights. Rice can be served as a side dish or as the main entree depending on the recipe.
Ready to get started? Let's get scrolling! We hope you find a recipe (or two) that your family will enjoy.
More Leftover Dinner Ideas
Leftovers definitely do not have to be boring or bland. There are many ways to feature leftovers in fun ways that the whole family will enjoy.
From Chicken and Stuffing Casserole and Green Chili Chicken Soup to Crockpot Stuffed Pepper Soup and Chicken Bacon Ranch Tatertot Casserole you also cannot go wrong with any of these 40+ Leftover Taco Meat Recipes. Taco Quesadillas and Steak Nachos are huge hits in our home.
Be inspired to step outside the box the next time you have leftover chicken, rice, beef or another ingredient to find a recipe that takes leftover meals up a notch!
If you enjoyed any of the recipes make sure to leave a comment below! Then follow me on social media and tag #createkidsclub if you make the recipe. I love seeing what you come up with!