5 veggie-packed kid-friendly recipes that use similar ingredients, cutting down on food waste while getting more veggies into your kiddos. Simple and delicious!
These recipes were designed to be made in the same week. They use some of the same ingredients in multiple recipes making grocery shopping super simple and cuts down on food waste. Check out the recipe basics below, then click on the recipe name to grab the full recipe and instructions.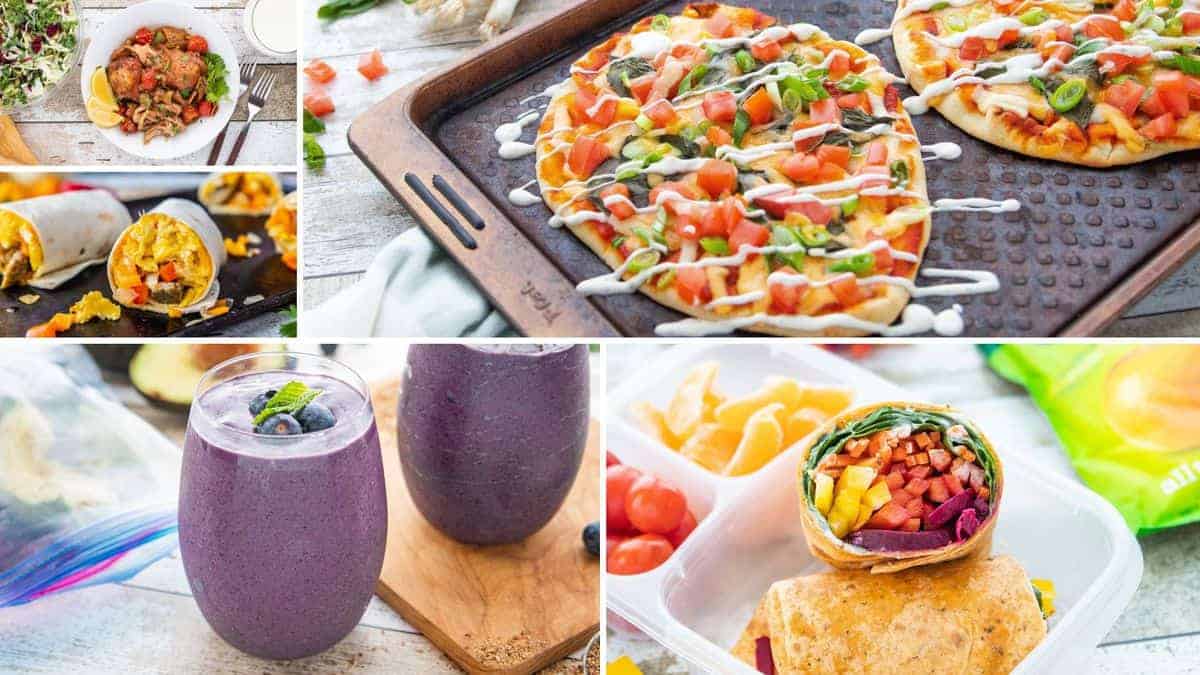 I have partnered with Produce for Kids to develop these 5 Veggie Packed Kid-Friendly Recipes for their Mission for Nutrition campaign.
If you follow along with Create Kids Club, you'll know I am a proud supporter of Produce for Kids and their work in creating a healthier generation. Today I'm talking about their campaign, Mission For Nutrition.
The Mission for Nutrition was created to raise awareness of the importance of meal planning/meal prep as it relates to making healthy choices during the busy week, reducing grocery bills, and reducing food waste. Each partner will be making a donation to Feeding America as part of this promotion.
Partners include Crispy Green® Crispy Fruit, Eat Smart® Sweet Kale Salad, Litehouse® Homestyle Ranch Dressing, Mission Avocado, NatureFresh™ Farms TOMz Cherry Tomatoes, Pero Family Farms® Mini Sweet Peppers, and RealSweet® Sweet Onions.
Related: 50 Random Acts of Kindness For Kids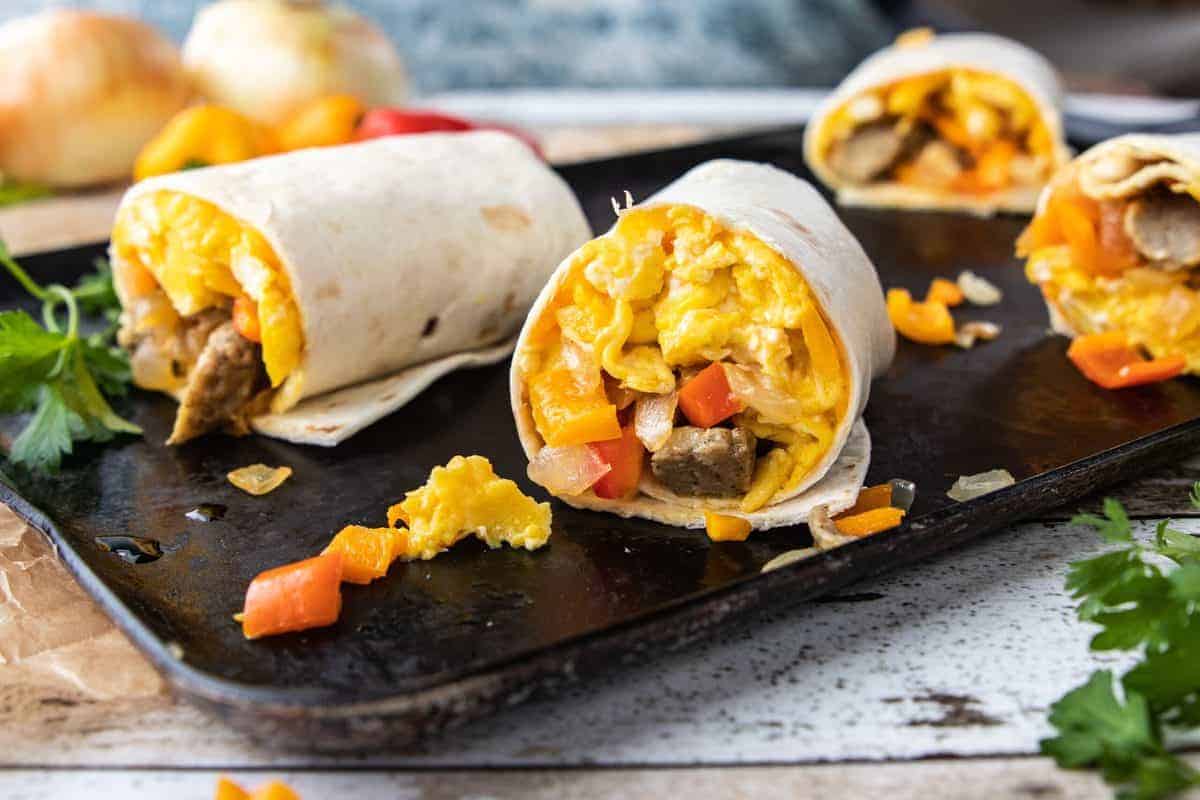 HOW TO MAKE
Heat oil in a skillet over medium heat. Add Pero Family Farms® Mini Sweet Peppers and RealSweet® Sweet Onions, and cook 3-5 minutes, or until softened. Add sausage and heat through. Transfer to a bowl and set aside.

Return skillet to heat. Add eggs and cook 3-5 minutes, or until set.

Lay tortillas on a flat surface. Add eggs, veggies/sausage, and cheese evenly to each. Roll up tightly
MEAL PREP TIPS
Use up any leftover vegetables like spinach, zucchini, tomatoes and/or potatoes by adding to your burrito.
Purchase pre-cooked sausage links to save time (and energy).
Make a large batch of burritos at once and freeze. You or your kids can simply reheat in the microwave for 2-4 minutes with seam side down in the mornings.
Pack in lunch boxes for school/work lunch or serve as an after school snack before your kids run to activities.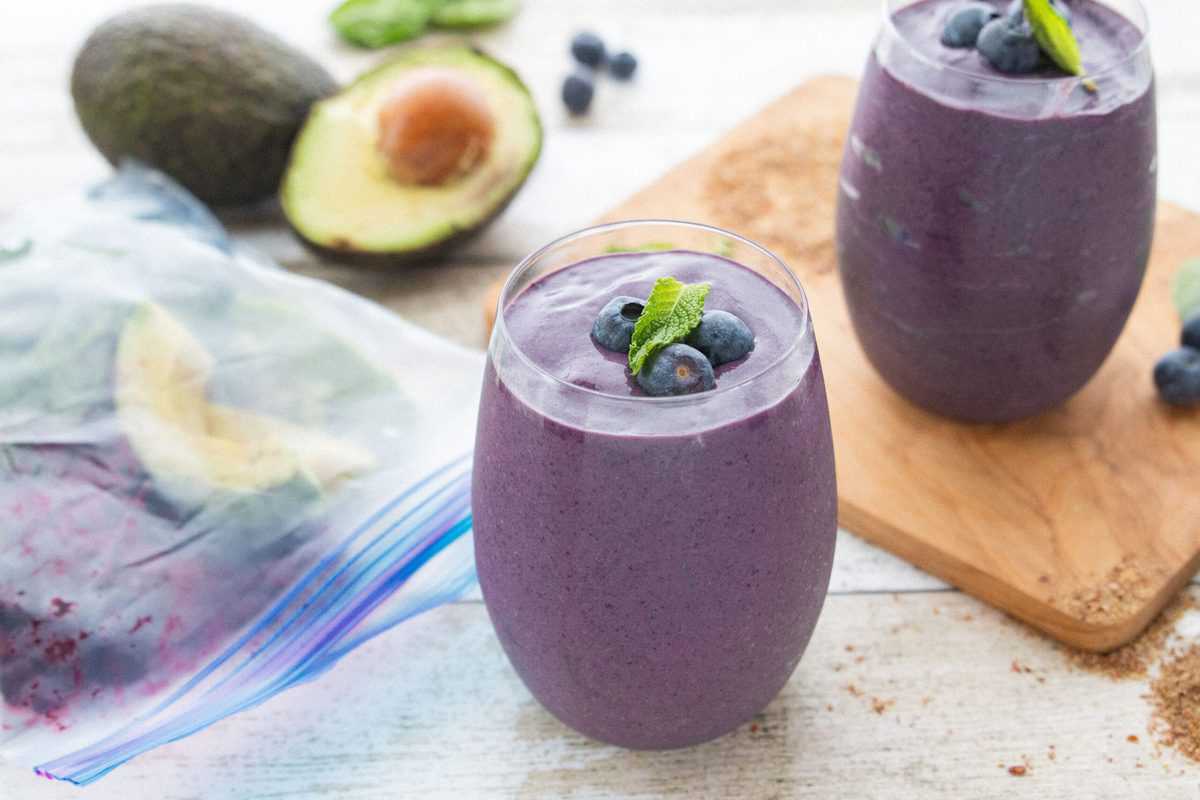 INGREDIENTS
1

cup

spinach

2/3

cup

frozen blueberries

1/2

Mission avocado

1

tablespoon

ground flax seed

1

cup

oat milk

,

(or milk of choice)
MEAL PREP TIPS
Make smoothie packs – place all ingredients except liquid into a freezer-safe bag and freeze. Just add to a blender with the liquid and blend when ready for your smoothie
Swap the liquid – use almond milk, soy milk, low-fat milk, kefir or even water instead of the oat milk to save yourself a trip to the store.
Buy fresh fruit – when blueberries are in season, purchase extra pints of fresh berries to wash and freeze. This will reduce your grocery bill while letting you enjoy fresh berries all year round.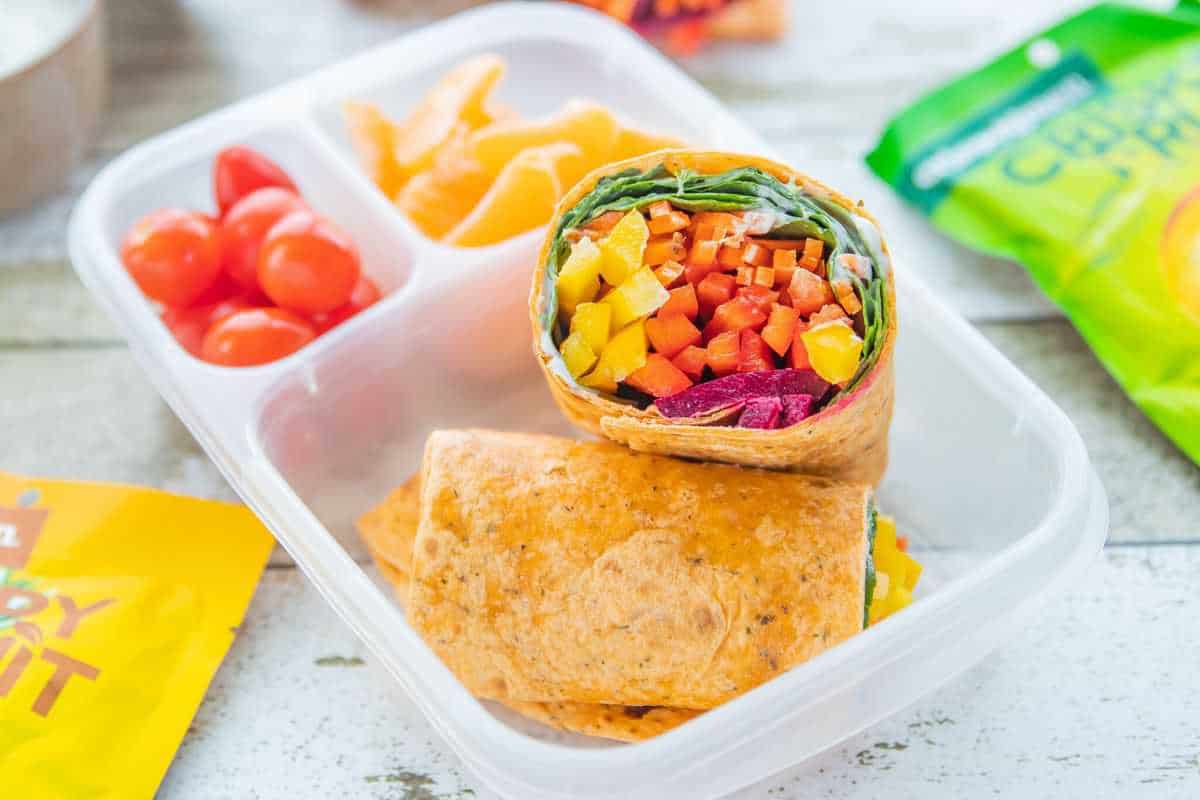 MEAL PREP IDEAS:
Prep vegetables on a Sunday night (or a night that works best for you) – prepping your veggies by slicing the peppers and washing the kale will increase the likelihood they get eaten throughout the week.
Check your fridge – use any leftover vegetables, fruits, grains, and/or dairy products to add to your bento box. My kids love chopped pineapple, whole berries, cheese sticks, yogurt, pita bread slices, cherry tomatoes or cucumber slices.
Open your pantry – add dried fruit or roasted nuts to the bento box for variety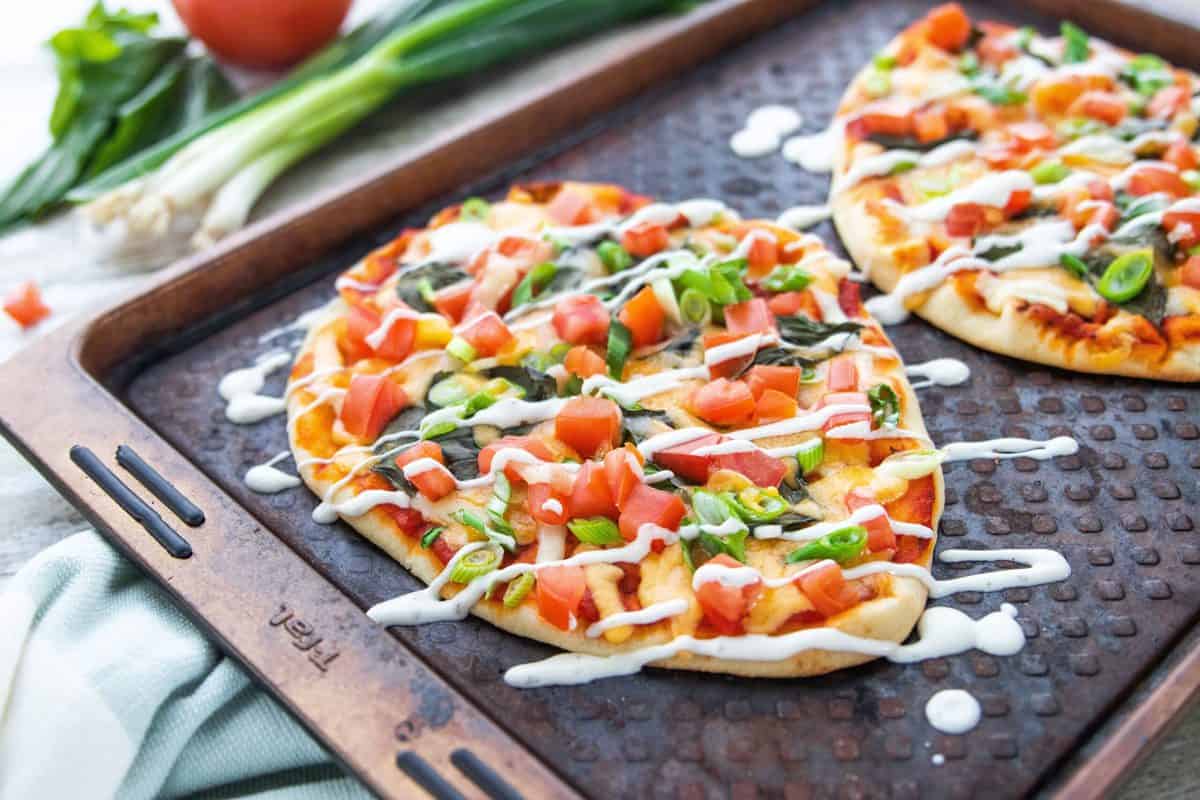 DIRECTIONS:
Preheat oven to 350F.
Place naan on the baking sheet. Spread with pizza sauce and top with each with ¼ cup cheese. Add green onions and tomatoes, then sprinkle with remaining cheese.
Bake 8-10 minutes, or until cheese melts.
Remove from oven and drizzle with Litehouse® Homestyle Ranch Dressing, before serving.
MEAL PLANNING IDEAS:
Plan for this recipe later in the week and set up a pizza topping bar with any unused vegetables from the week. This will encourage your family to add more veggies while limiting food waste.
Purchase naan bread when it is on sale at the store and freeze in a freezer bag. Simply remove from the freezer, top with sauce/cheese/veggies & bake.
Have kids that love to eat cold pizza? Make extra naan pizzas to pack in their lunchboxes. Pour the ranch into an air-tight container to let your kids drizzle over the top of the pizza at lunchtime. This keeps the naan bread from getting soggy!

DIRECTIONS
Place chicken, onions, and NatureFresh™ Farms TOMz Cherry Tomatoes in the slow cooker.
Whisk garlic, soy sauce, brown sugar, Worcestershire sauce, olive oil, and pepper in a small bowl. Pour over chicken.
Cover slow cooker and cook on high 4 hours or low 6-8 hours.
MEAL PLANNING TIPS
Add the ingredients to the slow cooker in the morning for a delicious dinner meal OR add the ingredients into your crockpot in the evening for a tasty lunch the next day.
Serve with quinoa, rice, pasta, riced vegetables, roasted vegetables and/or a salad for a complete and nutritious meal.
Use leftovers for meals over the next few days by adding the chicken & tomatoes to corn tortillas for tacos, flour tortillas for enchiladas, bread loaves for sandwiches or chicken stock for soup.
If you enjoyed these Veggie Packed Kid-Friendly Recipes make sure to leave a comment below! Then follow me on social media and tag #createkidsclub if you make the recipe. I love seeing what you come up with!