Looking for a fun-filled girls weekend destination? Look no further than the Napa Valley. With some of the country's best food and wine available, it is the perfect mommy getaway location!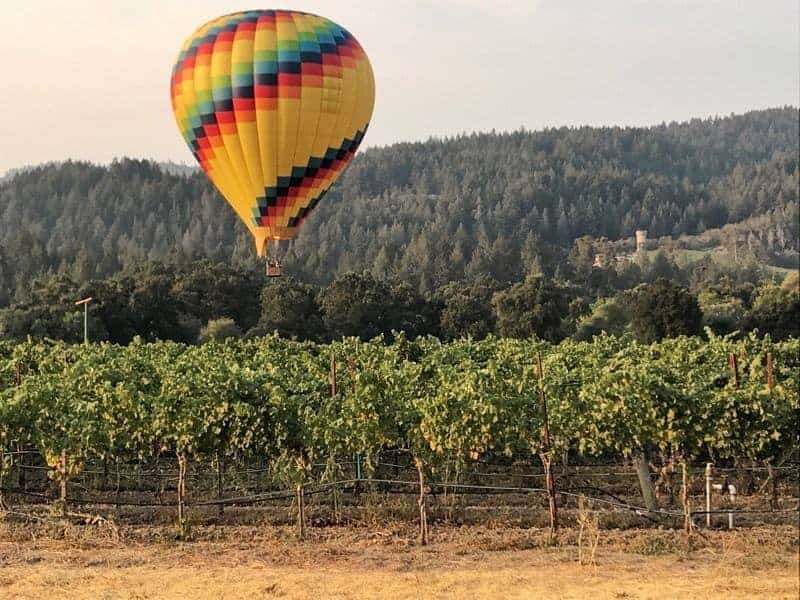 A couple of weeks ago, several friends and I, most of whom are mothers, pushed that mom guilt to the side and did something 100% for ourselves. We went on a mommy getaway.
It was glorious, it was perfection… No cooking for anyone, no cleaning up after anyone, and drinking wine from 10:00 am to 10:00 pm if desired. 😉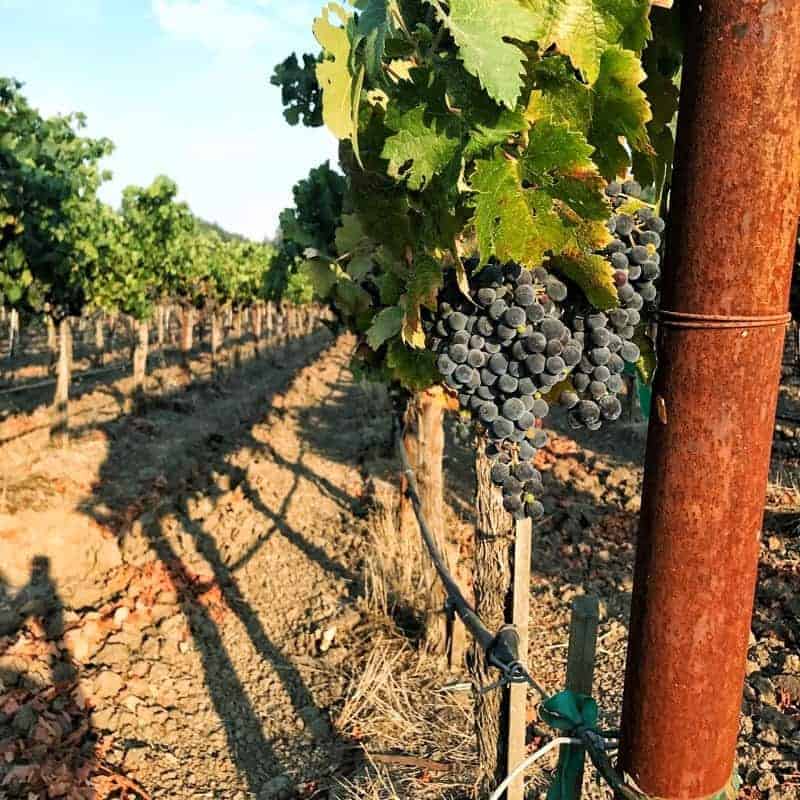 Now, before you start thinking that we drink too much, I have to tell you where we were… California's Wine Country, Napa Valley.
For years my girlfriends and I have talked about planning a trip to Napa, and this year we made it happen. 6 of us set aside our husbands, work, and children. We took 5 days to spend with friends, food, and wine.
Keep reading to find my suggestions for must-do wineries and restaurants when visiting Napa Valley. It is the perfect mommy getaway.
So sit back, grab your favorite glass of wine, and enjoy a stroll through Napa…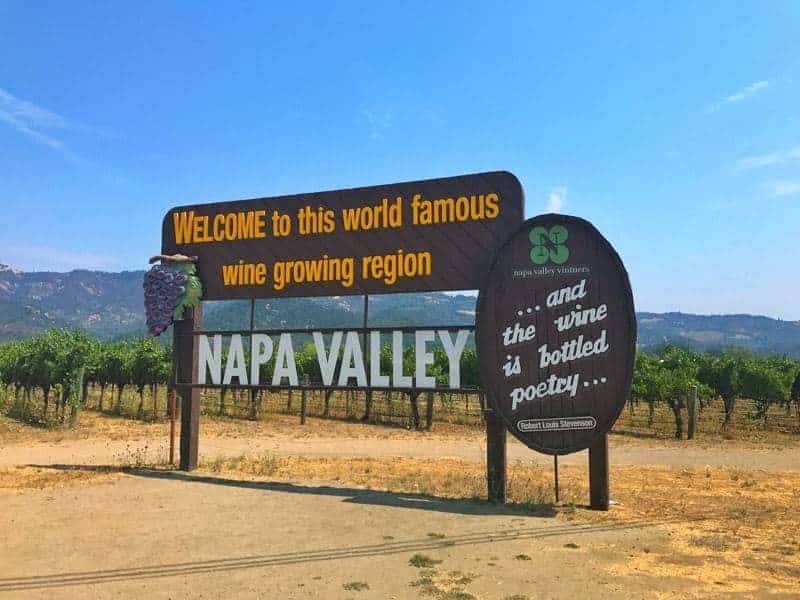 Napa Valley Lodging
Find lodging for a large group in Napa is a bit challenging, most are meant for couples. We found a VRBO property in St. Helena which we fell in love with.
Our home away from home was surrounded by a vineyard with both older vines and newer vines, and it was beautiful.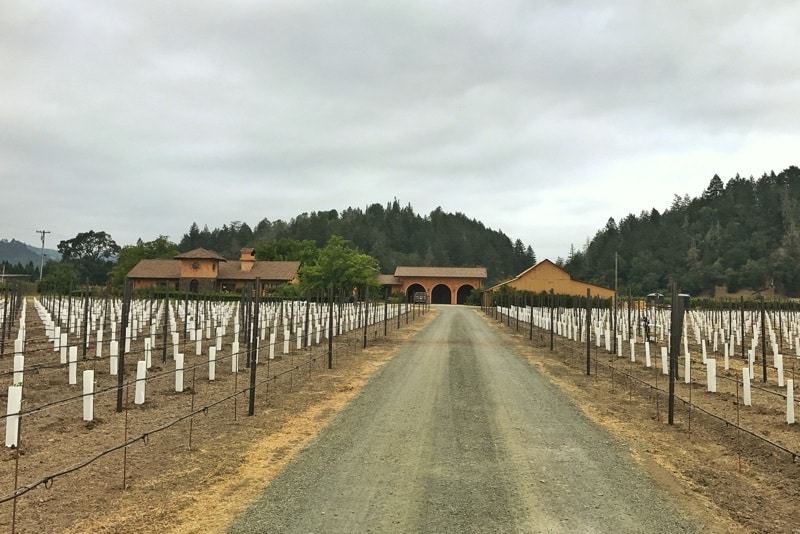 Harvest Time In Napa Valley
September and October is harvest time in Napa, but our trip dates had us missing harvest by a couple weeks.
To our delight, the temperatures rose to 110 degrees during the days and dropped into the 60's at night. This meant the grapes had to be harvested early! The high temperatures would force the grapes to start losing their liquid/sugars, hence, turning to raisins.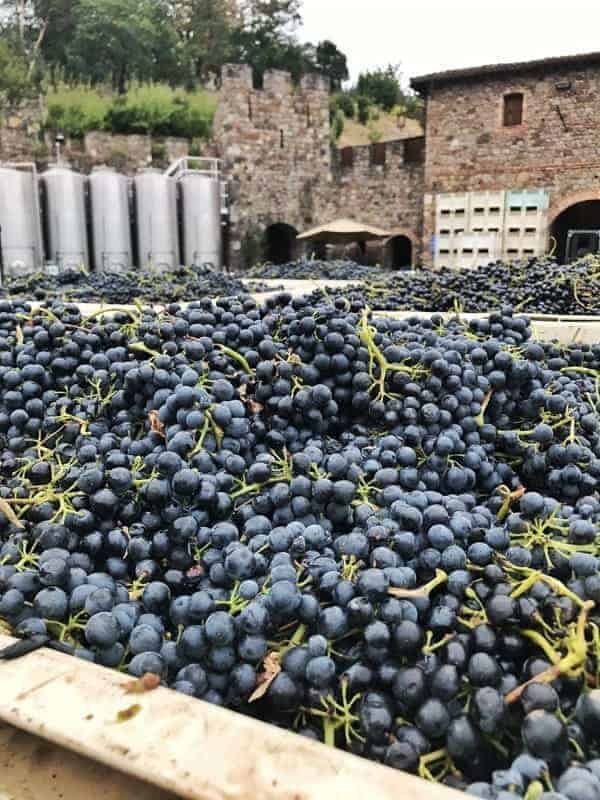 Grape Harvest Methods
Different wineries harvest grapes in different ways. Some hand pick the grapes, while others use machinery to pick the grapes. Grapes are harvested when the temperatures are cooler, pickers use lighting in the fields at nighttime to get some of this work done.
Get A Tour Guide
My biggest recommendation when visiting Napa is to find a qualified tour guide. The good ones will plan your day, drive you, and provide education on both the wine industry and wine tasting.
We toured boutique wineries with Bruce at Wine Country Safari. If you want to learn about wine and visit some of the best gems in Napa, call Bruce! It was my second tour with him, and I have learned so much.
5 Must-Visit Boutique Wineries In Napa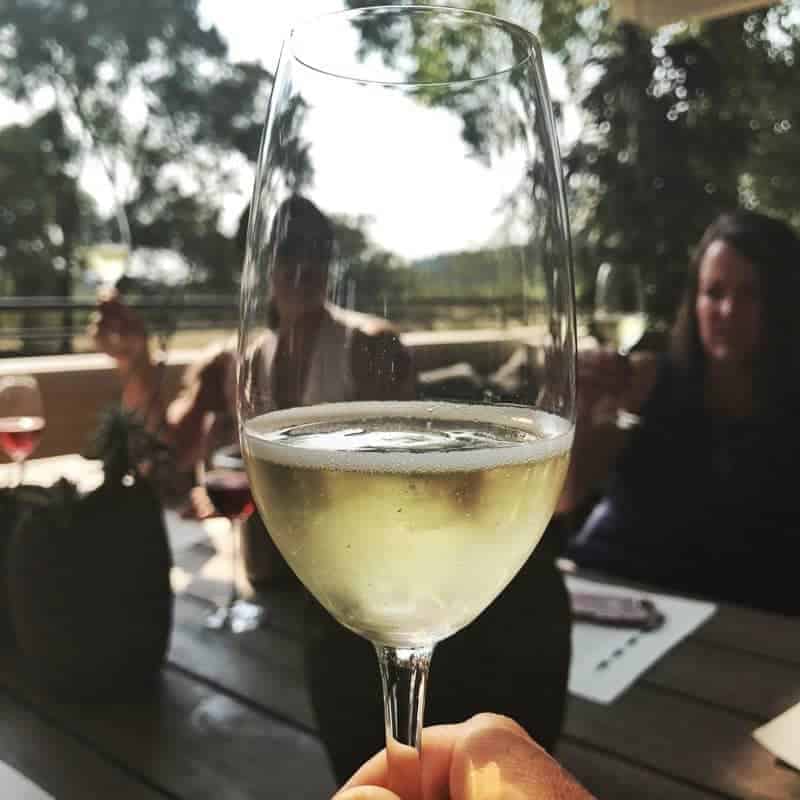 While sitting on Frank Family Vineyards amazingly beautiful patio, we learned about sparkling wine and how to properly taste wine.
Wine Tasting Tip: Make sure you don't tuck your tongue behind your teeth when tasting wine.
The tip of your tongue picks of the fruit flavors of the wine. It's a habit many of us have. Do a test taste while tucking your tongue and then while not. The flavor difference is sure to surprise you!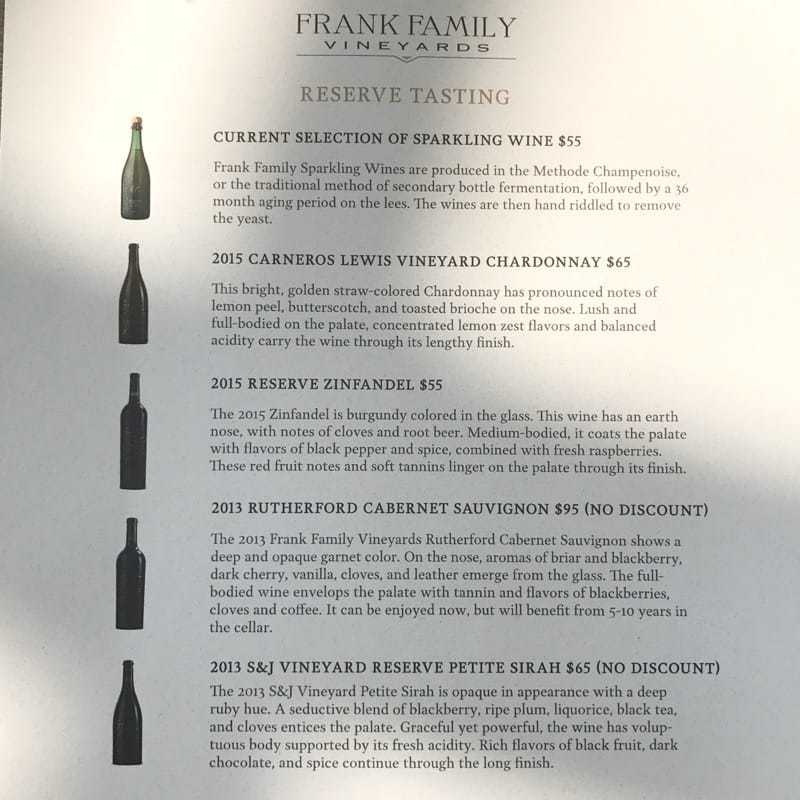 Bremer Family Winery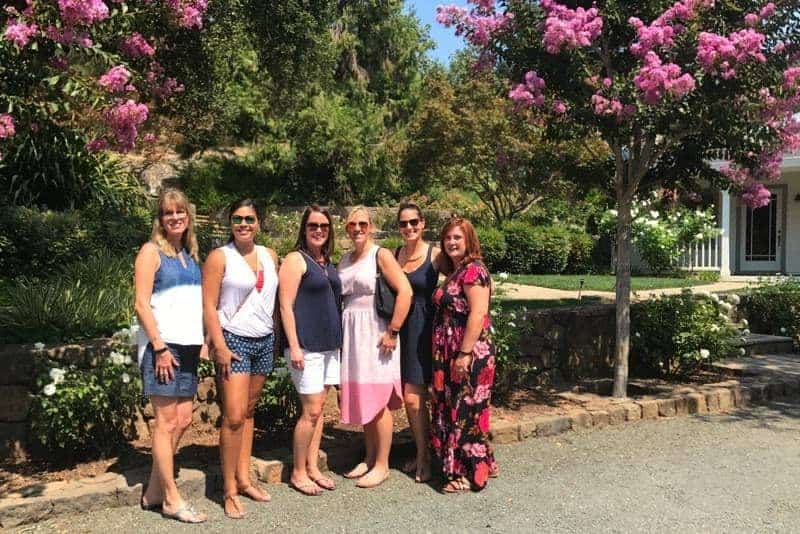 Driving up to the Bremer Family Winery was stunning. Their driveway is lined with the most beautiful pink flowering trees. The property is located on Howell Mountain, the most desirable land in the Napa Valley.

Grape Tip: Grapes grown on Howell Mountain are some of the highest-priced grapes in the area. This is because the soil is so nutrient DEPLETED.
Yes, depleted. These hills are covered in volcanic ash. Winegrowers want to deprive the grapevines so all the energy is put into growing the grapes, not the vines.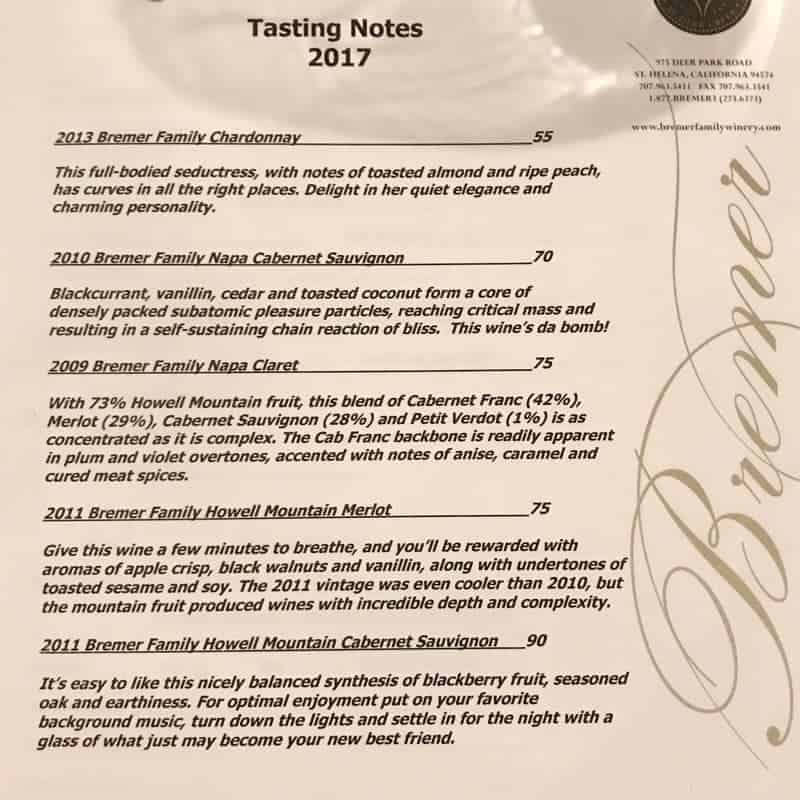 Taplin Cellars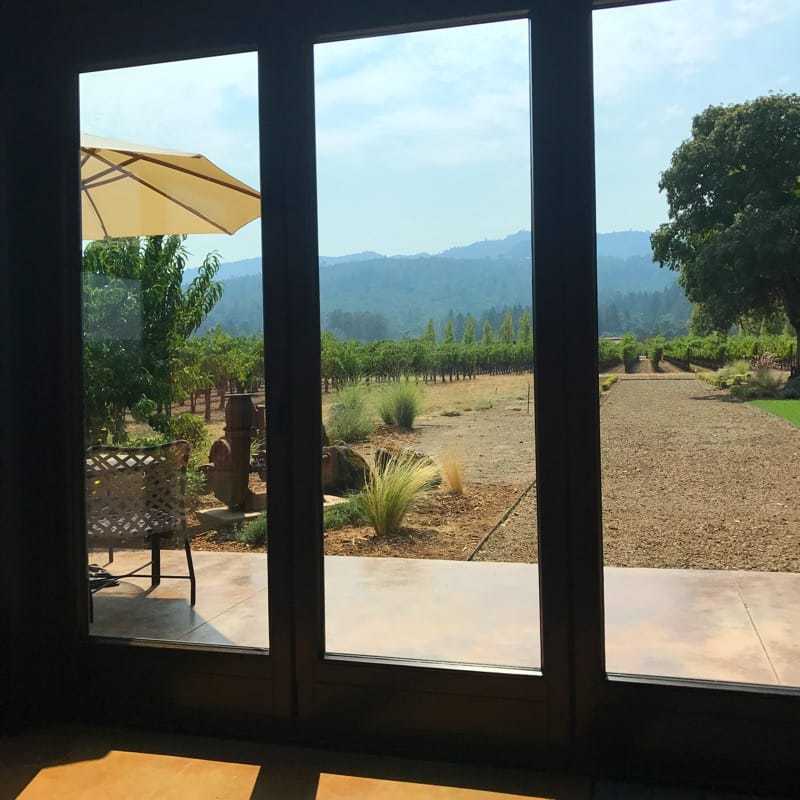 The view from inside the tasting room. A glass-enclosed room set in the middle of the vineyard, with spectacular wine. And a dog named Rodger 🙂
The owner was kind enough to do our tasting, gave us a tour of the vineyard, and told us the winery's story.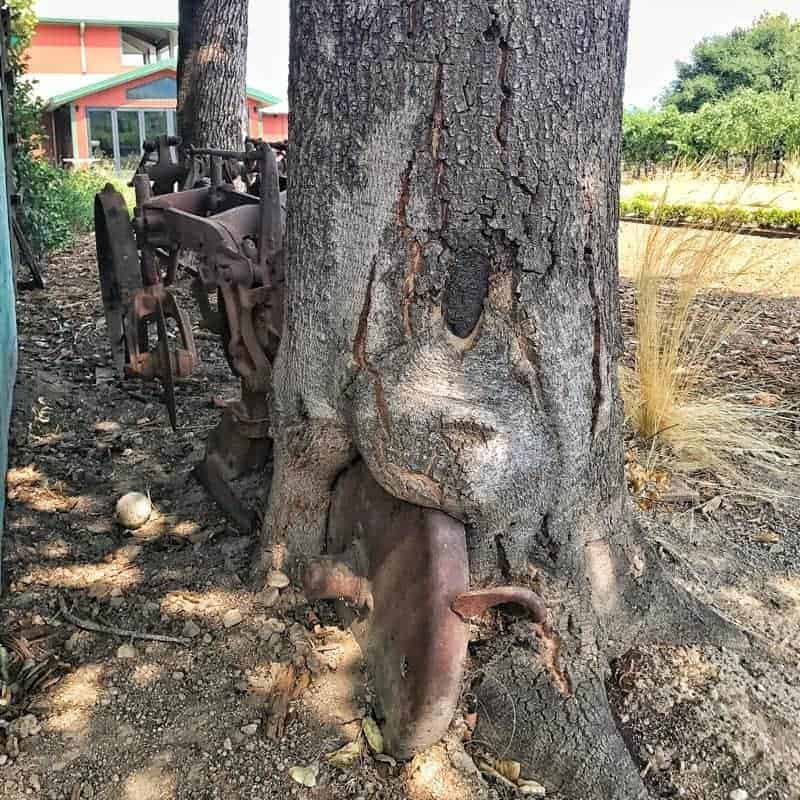 The family sadly lost their sister to breast cancer. All proceeds from Melinda's Rose' are donated to Dr. Susan Love Research Foundation. Melinda designed the label, named the wine, and helped develop this amazing Rose'. I highly recommend you check it out!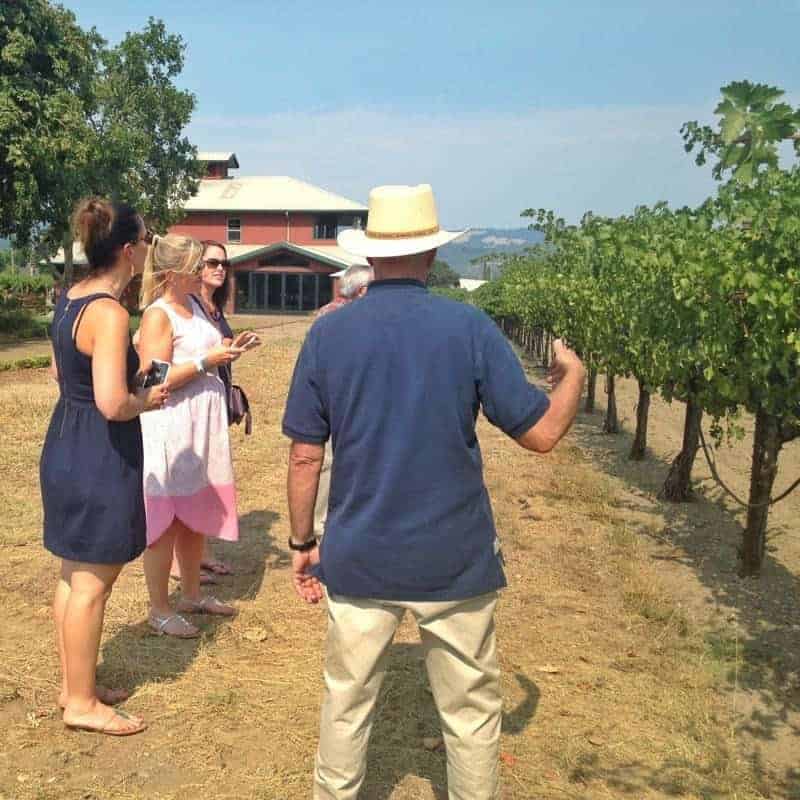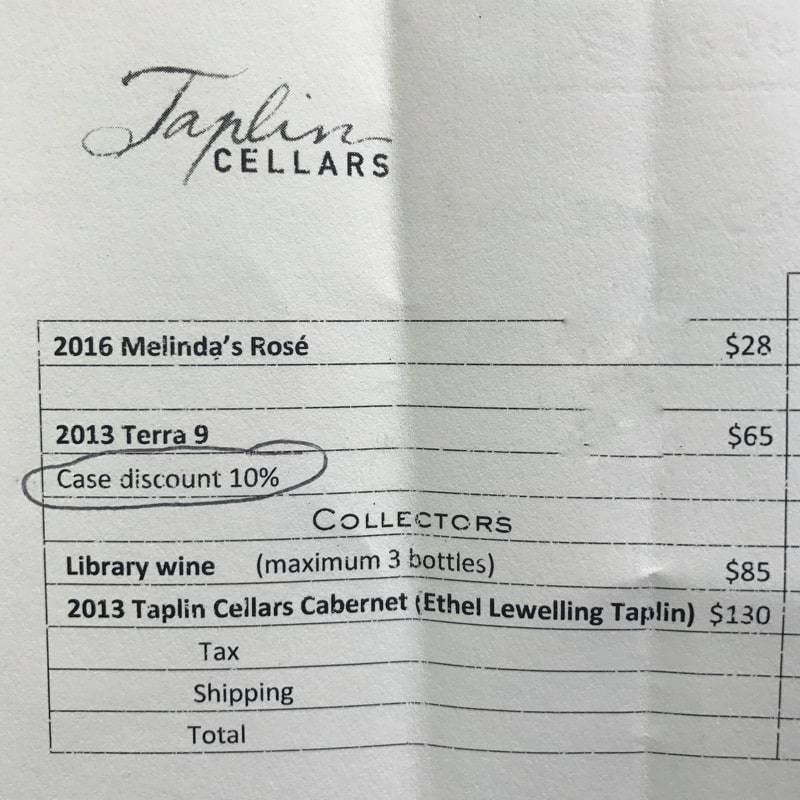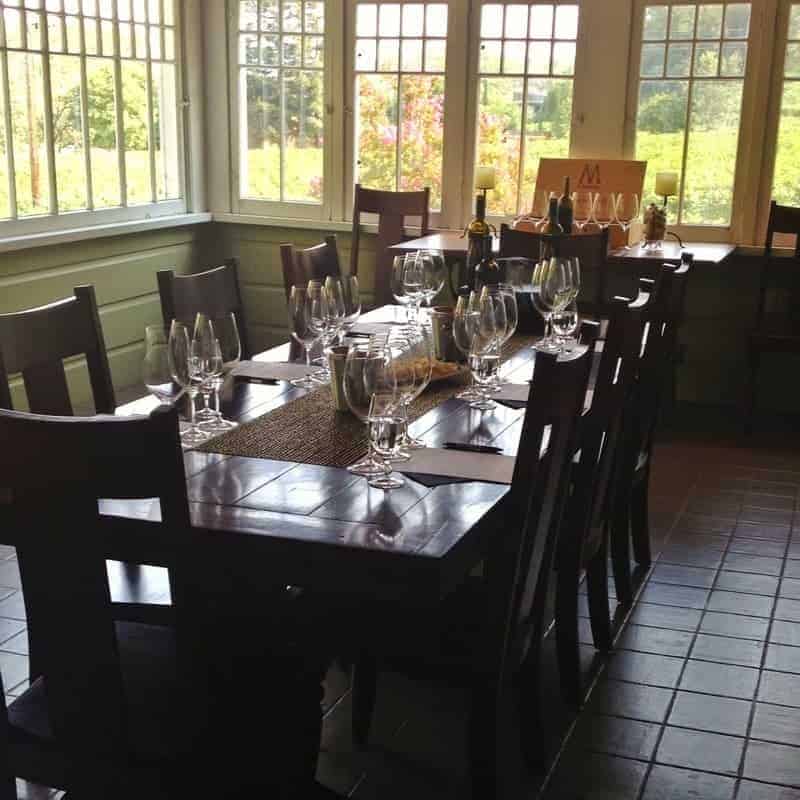 At 134 years old, V Madrone knows how to make great wine.
This winery recently changed hands and we got to learn the storied history of this wonderful winery. I visited V Madrone on my last visit to Napa. Since then, the house has been renovated and it was really neat to get inside.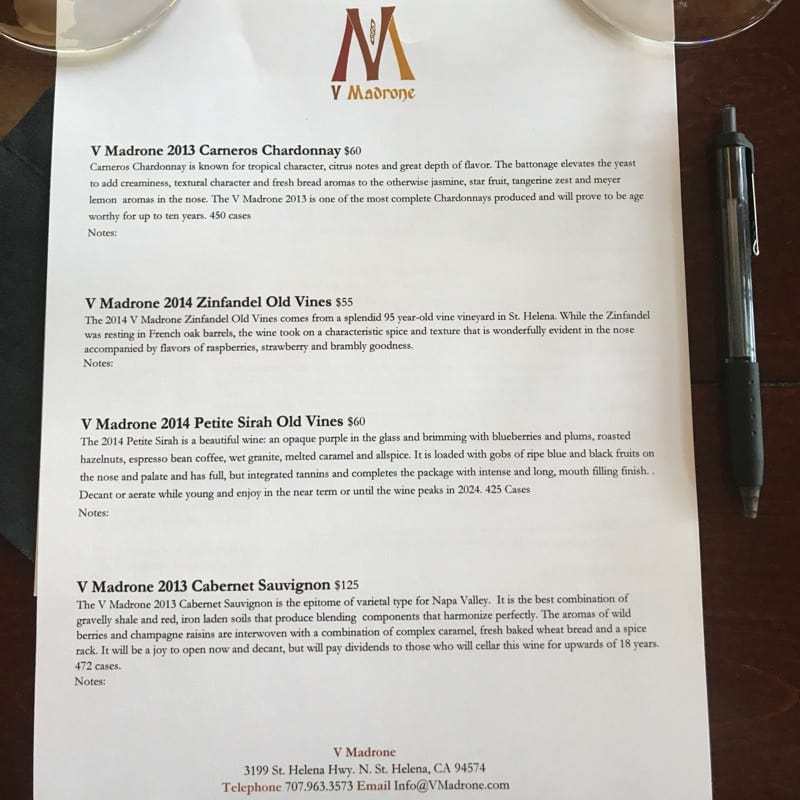 If you are a chardonnay fan, check this one out. The other wines are amazing as well, but this a stand out.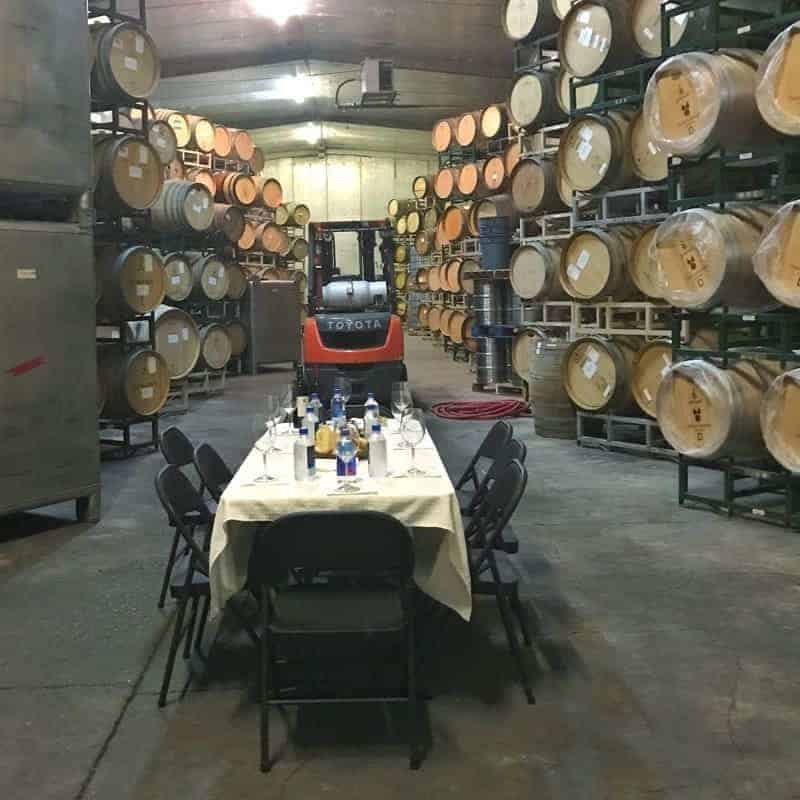 How many barrels are produced from each vintage at Delgadillo Cellars? 10. Just 10.
Because their storage facility that was just around the corner from us, we got a special tasting there. We loved the atmosphere, it was certainly memorable. Delgadillo Cellars has 2 wines. Yes, just 2. And the second was even better than the first.
We filled the next 2 days with food and more wine tastings but at larger wineries. While we had a blast tasting at those too, they are not the same experience as the small, private tastings.
Other Recommended Wineries To Visit In Napa Valley
Make a reservation here to do the cave tour and barrel tasting. It's a really unique experience and is really beautiful.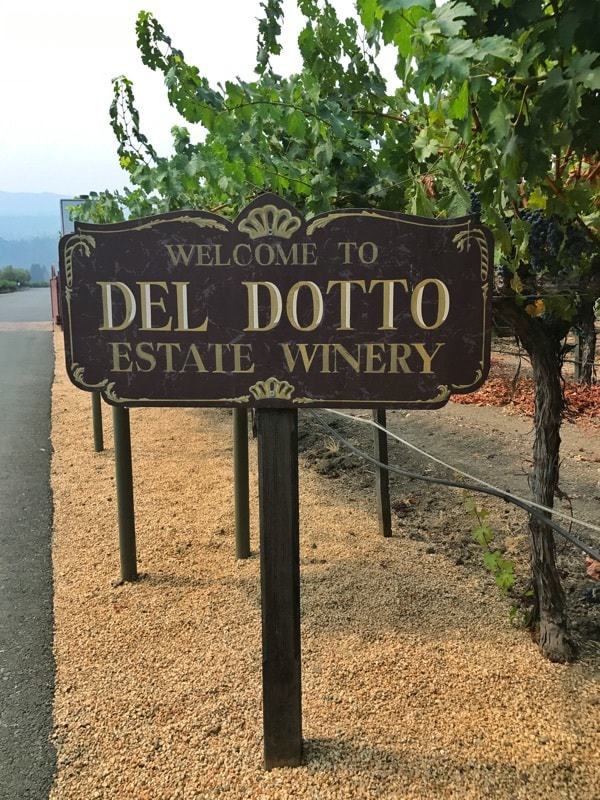 Make an appointment for the wine and cheese-paring. T-Vine has a small winery vibe, you'll really enjoy the experience. And make sure they have grandma's candy pecans on the cheese tray. Amazing!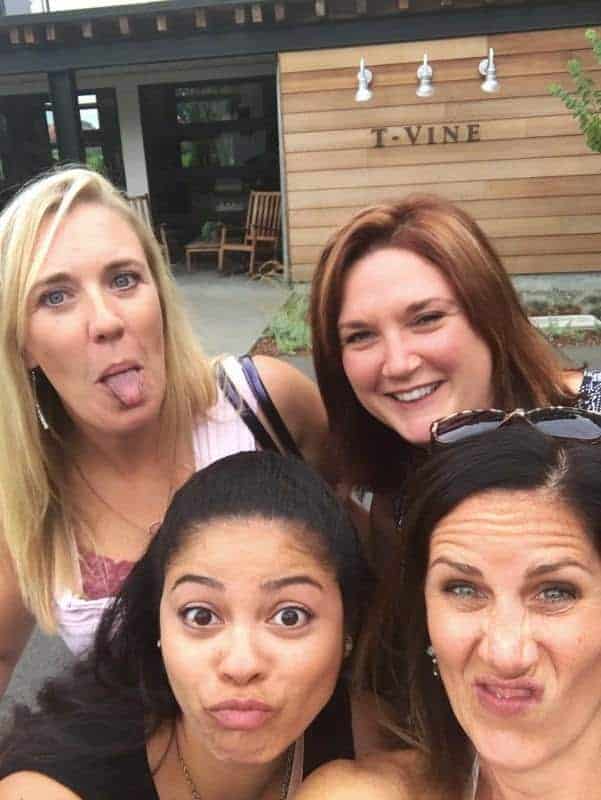 When in Napa you have to visit it's only castle right? Do the tour and tasting, it's really fun to see how they build a medieval castle in modern times.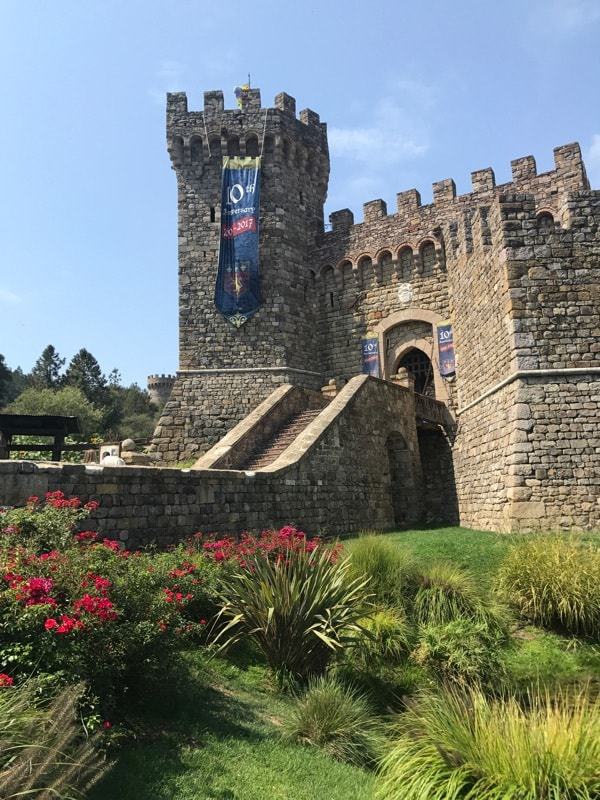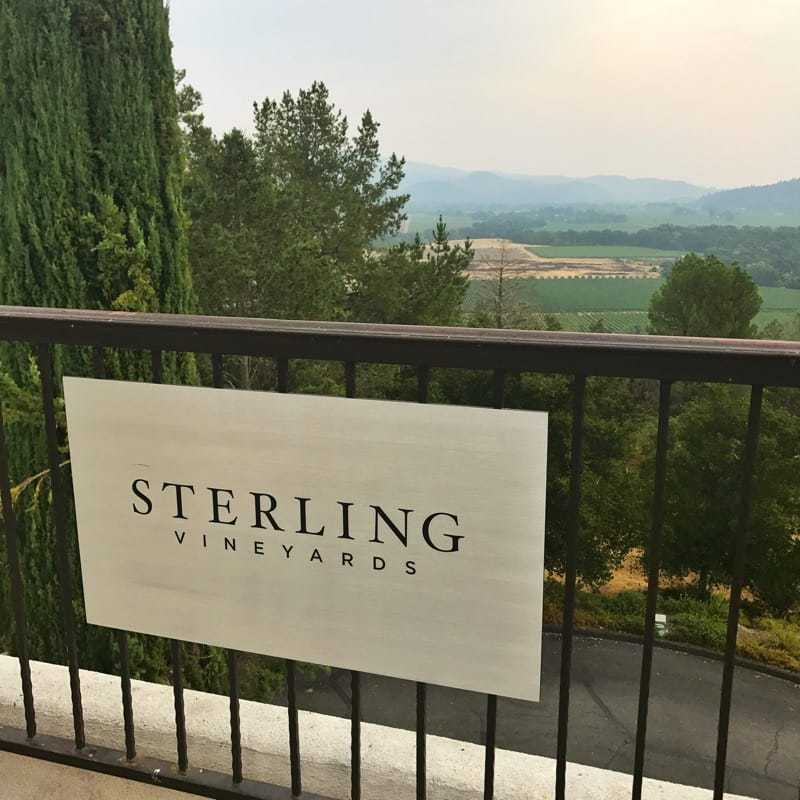 Book a reservation and take the areal tram up the mountain – the winery is at the top.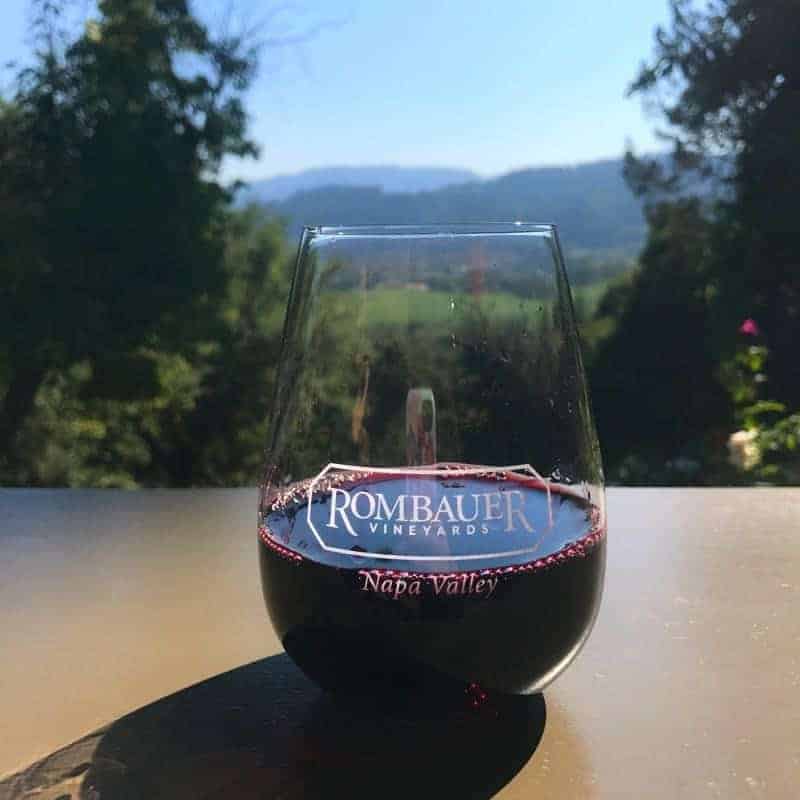 Climbing the mountain to reach Rombauer is certainly worth it. The views are spectacular and their wines are equally as good.
When in Napa you MUST stop at Napa Valley Olive Oil MFG. Their olive oil is top-notch and their pricing is cheap. It is a hidden gem located in the middle of a neighborhood. They now have a website up and running as of last week! Go check it out!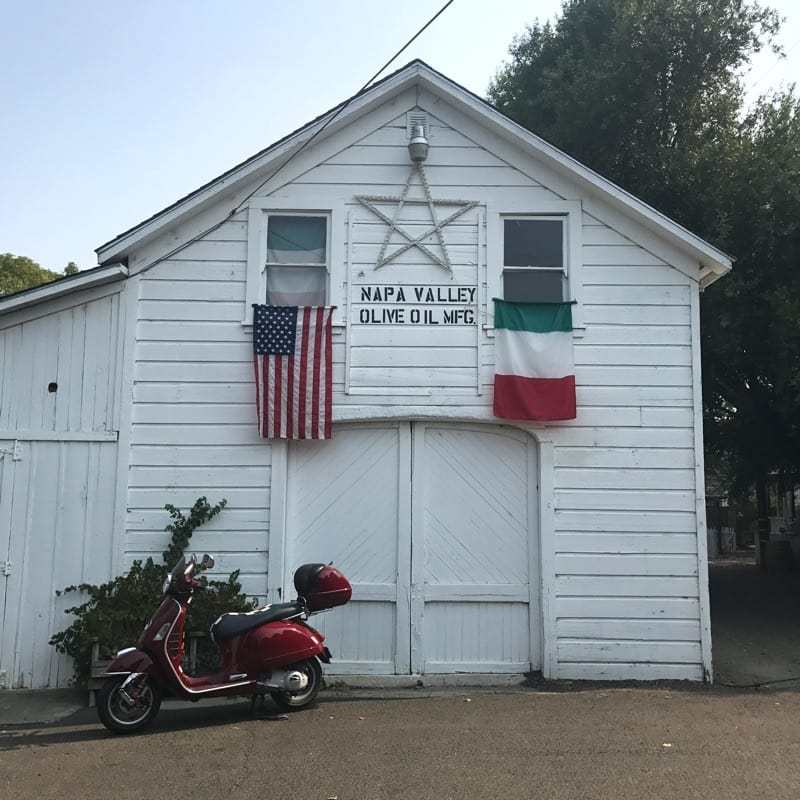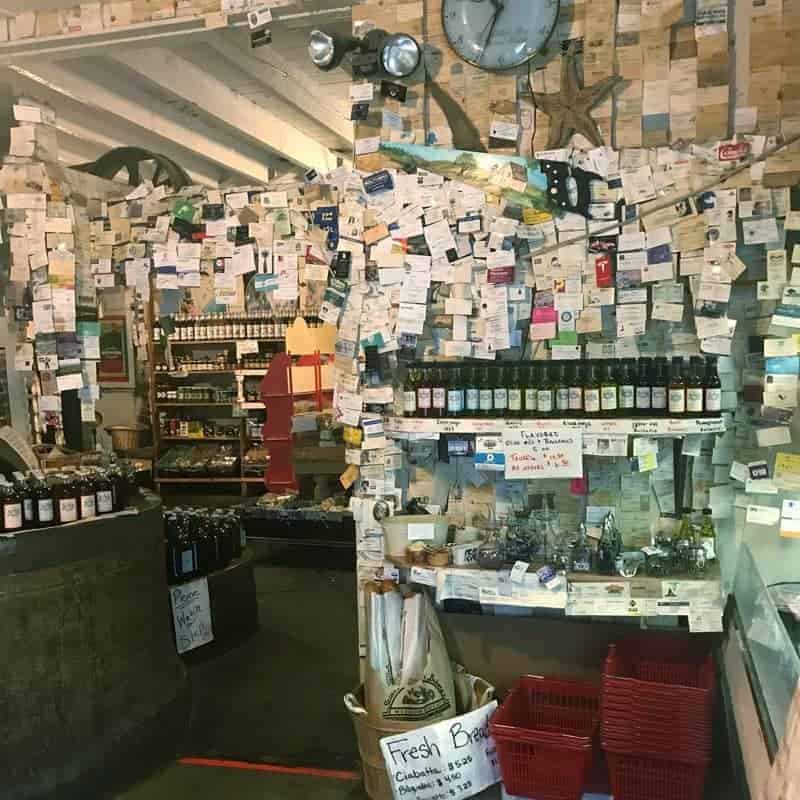 Create Kids Club made the business card wall at Napa Valley Olive Oil! 🙂
If you read about recommend places to eat while in Napa, Gott's makes all the lists. It is a fantastic burger, great garlic fries, and the atmosphere is not to bad either!

Eat at Cindy's Backstreet and order the chicken. It's been on the menu for the past 23 years. 23 years can't lie.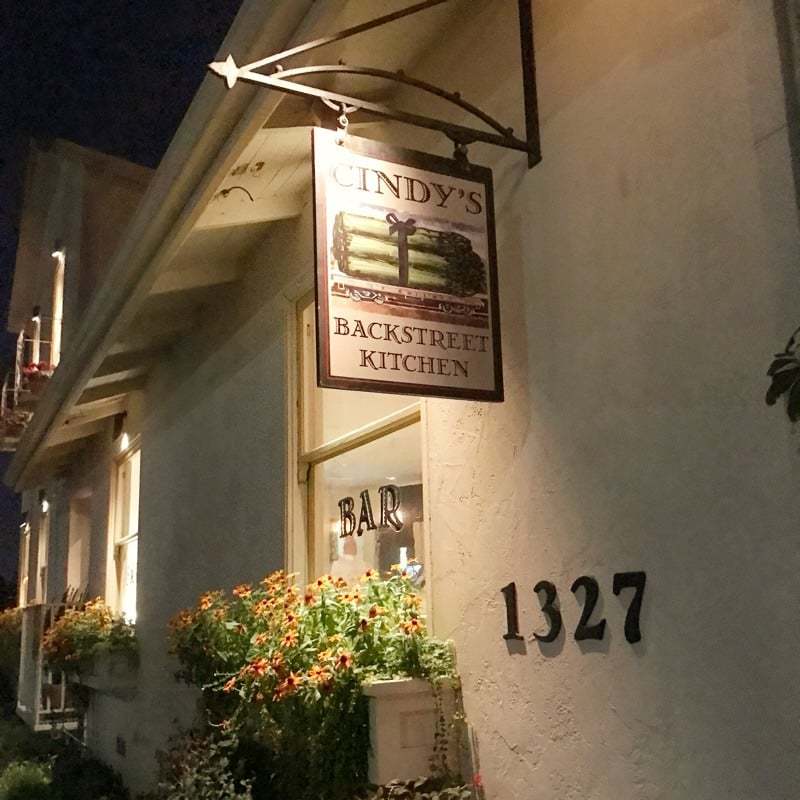 You have to check out Farmstead. Great food, even better atmosphere. There is a large outdoor bar area with great seating, and the decor inside is so fun.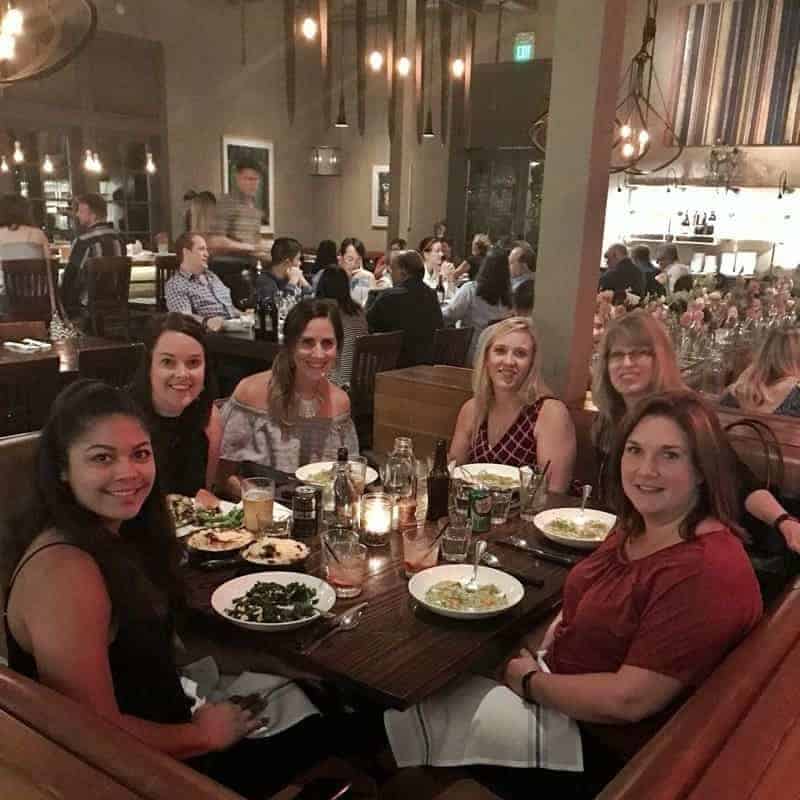 At the Graystone, students prepare the food, wait tables, and serve food. It is outstanding, I especially loved the food and wine pairings with a meal.
The restaurant moved about a year ago to a location just down from the school. With enrollment growing, the room was needed to expand.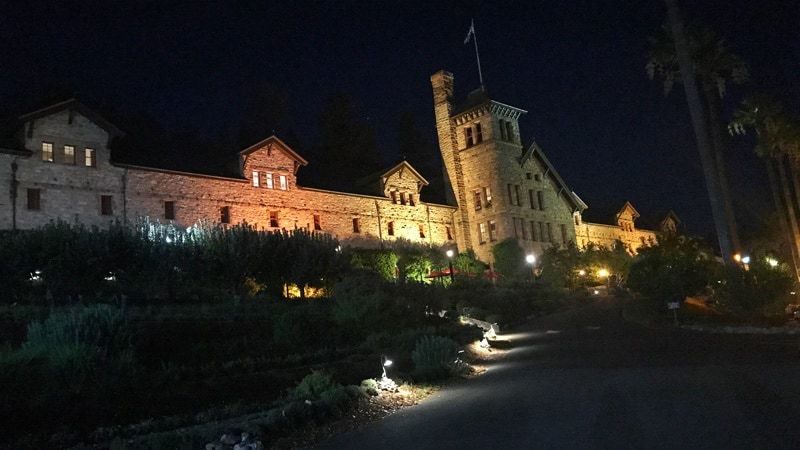 Featured below is cold roasted corn soup. It was amazing – I will be trying to recreate this one soon.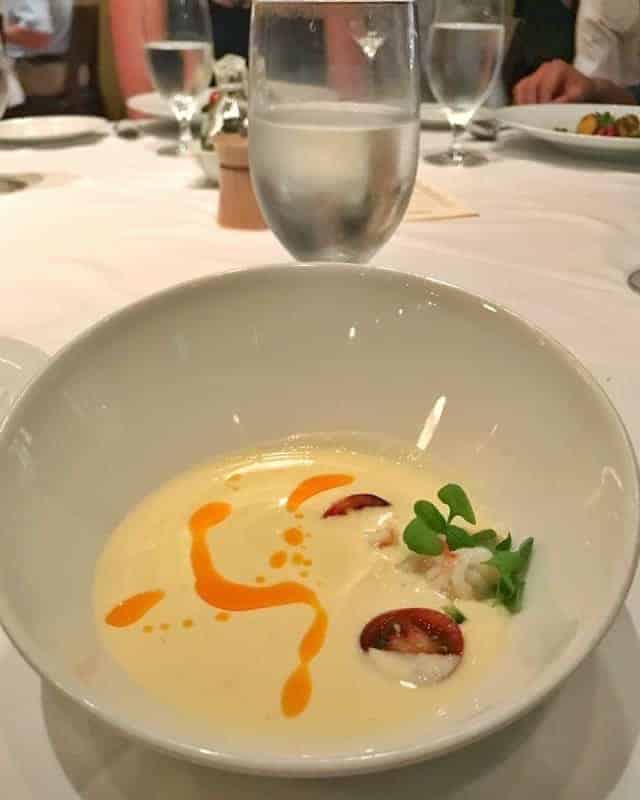 Everyone needs a break from time to time, I hope you take some me-time, gather the girls, and plan a trip out to wine country soon!
SaveSave