When you're a kid, there are those key birthdays you look forward to – 10 for double digits, 16 for driving, 18 for voting, 21 for drinking… then suddenly birthdays aren't quite as exciting. 25, sure. 30, ok. 40, old. But now that I'm here, I've found that isn't exactly true.
Today, I'm 40. But guess what? It's not as earth-shattering as I thought it would be at 16 or 25. I've found that 40 is awesome. 40 is freedom from caring what others think of you, or worrying about that extra 10 lbs. Today, I am 40, and life is good.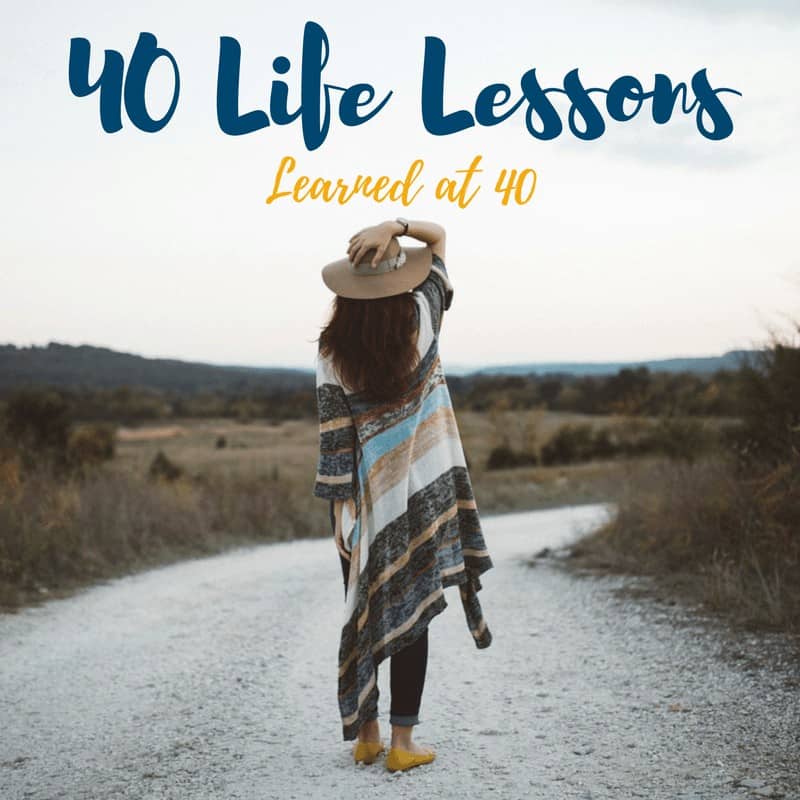 Along the way, I've learned many valuable life lessons that I didn't know at 16, 21, or 25.
These 40 life lessons are for those of you approaching 40, for those of you who think 40 is old, for those of you well past 40 and could add to the list… but mostly, these lessons are for my kids- to help guide their lives, bringing them as much joy the world has to offer. The sky is the limit. And that's still true at 40.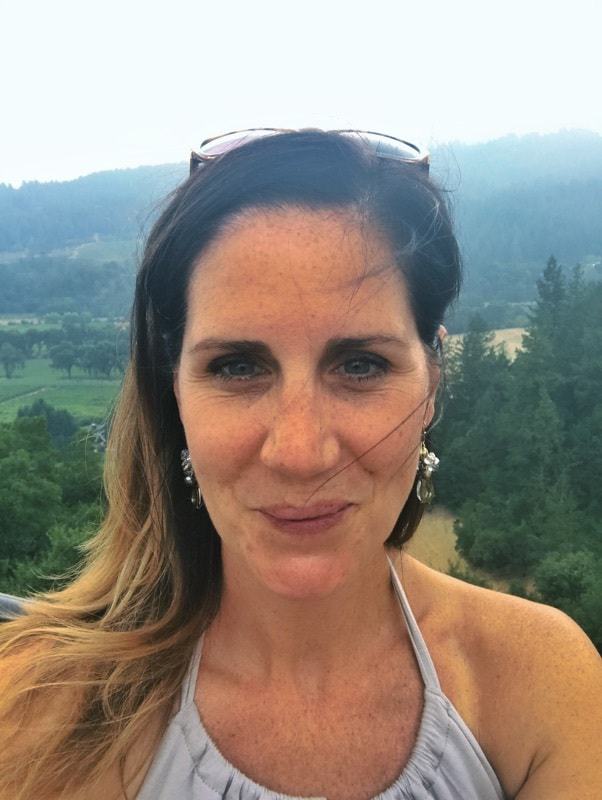 For my dear babies, who are no longer babies… 40 Life Lessons:
Don't live in the past. You can't change the choices you've made, but you can make different ones going forward.
Don't live in the future. Don't wish away the place or age you are now. You need to learn and grow from each step on the path, by wishing away any part of it you might miss important stops along the way. Enjoy each and every age you are right now.
Live each day for itself. Wake up and appreciate this day. Be thankful to be alive & healthy. Enjoy the sunset every day. And don't ever overlook these very important gifts.
Be prompt. Everyone's time is valuable.
Be friendly to everyone you meet. When you are not sure what to say, simply ask questions about the other person. Everyone likes to talk about themselves.
Don't be too serious. There will always be something to cause you stress. Don't let it get to you. Focus on the joy in each of these situations, it's life.
Smile. Every day, all the time. Smiling is contagious.
Laugh. Every day, all the time. Laughter is the key to happiness and makes a tough situation better. Find people who make you laugh – real laughter – then keep them close.
No One Cares. Don't worry about your new hairstyle that didn't quite work or a pimple on your cheek. No one cares. No one is looking at you as in-depth as you might think. People tend to think about themselves and really don't notice these things in others.
Let it go. Let past arguments or disagreements go. Only you can control your thoughts & feelings. It's not worth hanging onto something that has come and gone and only brings you down. Let it go and move forward.
Loyalty. Don't walk away from friends for other people you think can do more for you. Honor those friends you already have. Remember the Girl Scout song, " Make new friends, but keep the old, one is silver and the other gold". It's true. You can never have too many friends.
Be a good friend. Be the friend to others that you would love to have.
Be trustworthy. Do what you say you are going to do. Then do it to the best of your ability.
Just say no. Make your own choices, don't follow anyone else's. Do what is right. Always.
Less is more. Simplify your life, have only things you love to use, love to look at, and love to wear. Get rid of the excess. It's freeing.
Don't play the selfie game. Make sure you're truly enjoying every experience you have, not just documenting it. Enjoy the ride, you won't get it back.
Run or walk a race every year. There is something about the racing community that brings joy, happiness, and health to your life. Get outside with a large group who values health every year.
Things don't go as planned. Learn to roll with it.
You will never get today back. Don't waste it.
When in doubt, throw it out. Repeat this every time you're not sure if you can eat something in the fridge anymore.
Don't care what others think. Sing in the car, dance crazy, laugh loudly, enjoy life how you like it.
Travel. Whenever and wherever you can. Explore new places and people.
Be grateful. Appreciate what you have and say thanks.
Every day you become a better person. Who you are at 18, 21, 30, 35, is better than at the age before. Don't forget that.
Have strong beliefs. Live by them, and mainly keep them to yourself. See #9.
Have goals. Work every day to meet them.
Listen. Listen to that gut feeling, every time. It's your intuition and it is guiding you towards what is right for you. Your gut is always right.
Entertain guests. Invite friends into your home, frequently. Feed them well, and laugh a lot.
Traditions. Make traditions that are special to your family alone. Tradition builds memories and is what makes each family unique.
Age is simply a state of mind. If you think you're old, you act like you're old, well, then you are going to be old. Stay active and keep learning, it's just a number.
Learn from loss. Whether it's family, a friend, or pet, you will lose people you love. Remember what they taught you and honor that.
Small children grow fast. It might seem like the baby won't stop crying, then you'll blink and they are 11 and you'd give anything to hold that baby again. Cherish every age.
Push yourself. Try things that you think you can't do. You can.
Eat your veggies. Your health is your greatest wealth. Don't forget it.
Nothing is free. Work hard, be dedicated, be responsible, give back.
You can never hug your family enough. A hug feels good even if you don't like hugging.
Say kind words. Be the person who brings people up, don't bring people down.
Get a sitter. A night out of the house revives a person, you'll be a better parent for it.
Find hobbies you love. Immerse yourself in activities you love, it makes your world better.
Have fun. Never lose the ability to have fun. Find the fun in every day, and it'll be a very happy life.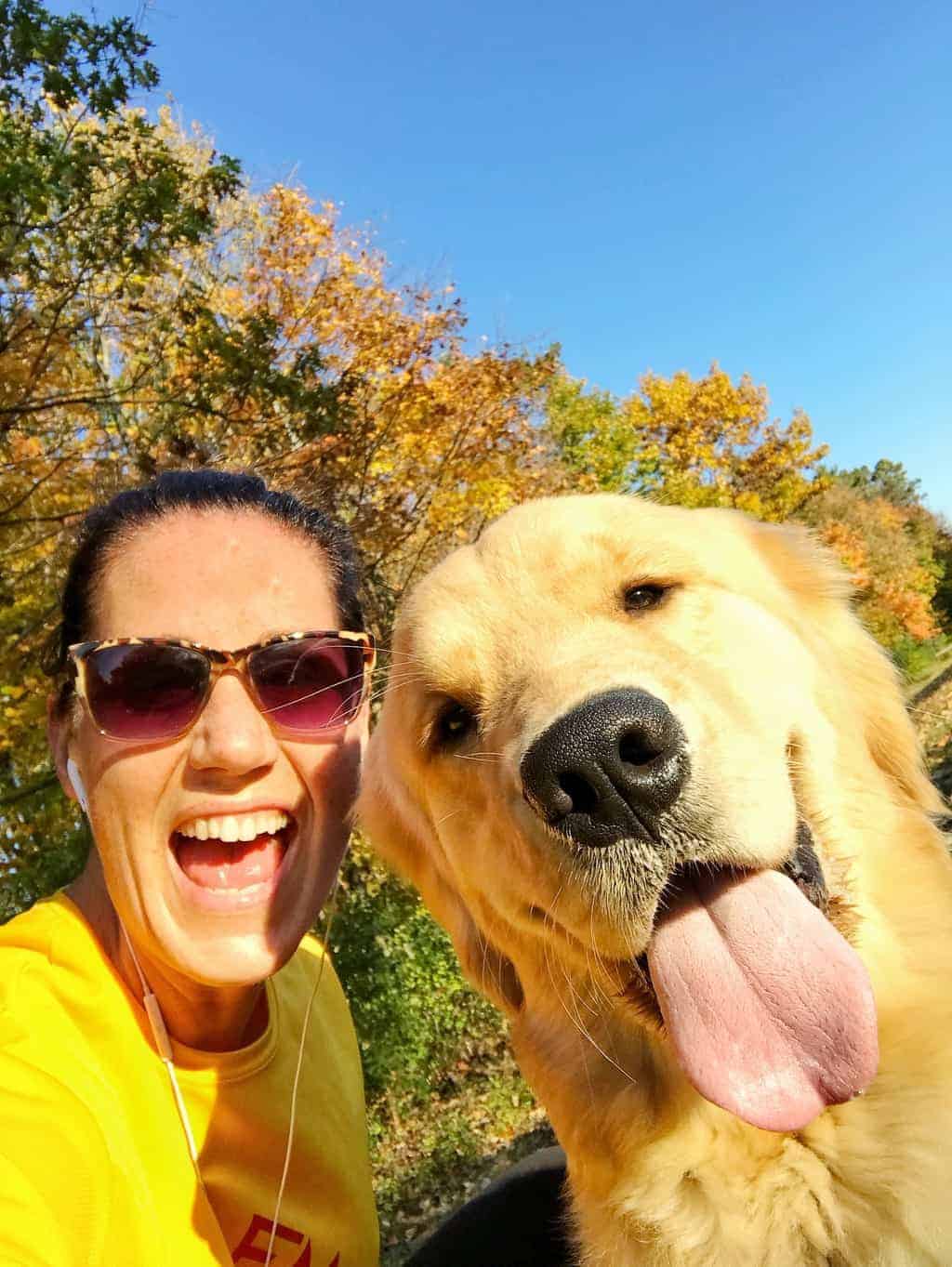 What lessons would you add to this list?! Share below so we can all keep on learning 🙂
Delicious Simple Family Recipes
Join Create Kids Club & get our 10 Favorite Crockpot Recipes ebook!