Check out these 40+ leftover taco meat recipes for fresh ways to use that leftover meat from tacos. Everything from nachos to casseroles, and even pasta. Your family will never know they are eating leftovers!
You will never wonder what to do with leftover taco meat again after checking out this recipe collection. Every recipe is kid-approved, family friendly, and filled with all the flavor you are looking for. Skip the trouble of creating a new meal each night of the week by adding any of these meal ideas to your menu!
All recipes are gluten-free, just watch to ensure you're using gluten-free brands of some of the ingredients.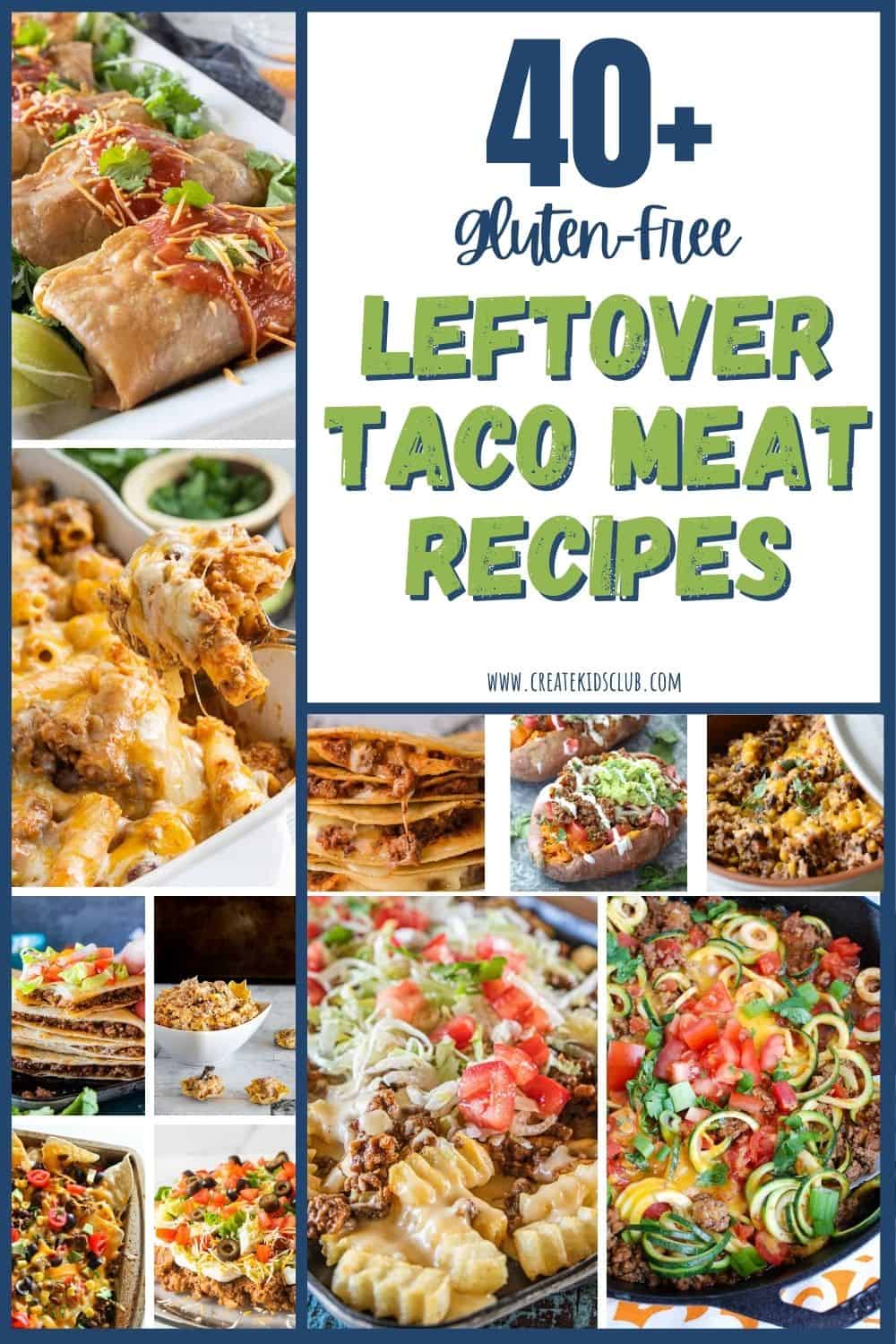 There is rarely a week that goes by that our family doesn't celebrate Taco Tuesday with a delicious taco recipe. Every week, we end up with leftover taco meat (we will even make extra) that then appears on the dinner table another night of the week. It is one of our favorite ways to meal prep.
We decided it was time to share all the creative ideas we turn to! You will find that many of these recipes use ground beef + taco spices. Simply skip over the steps of browning ground beef and seasoning by replacing it with your leftover taco meat! It is an excellent time-saving tip to get dinner served ever quicker.
Make sure to share the first recipe you plan to make below to inspire everyone!
How To Store Leftover Taco Meat
Whether you are making chicken, pork, or beef taco meat, let the meat cool completely then store it in an airtight container for up to 3 days in the fridge.
You can even freeze taco meat if you aren't planning to use it within the week by freezing it in a labeled Ziploc bag for up to 3 months once completely cooled. Thaw overnight in the fridge then use as directed.
Sides For Tacos
We couldn't share our favorite taco night ideas without also sharing the most popular sides for tacos. Enjoy Canned Corn Salad, Gluten Free Spanish Rice, Best Refried Beans Recipe, Seven Layer Bean Dip, and/or Mexican Coleslaw Recipe with any of these leftover taco meat ideas!
If you enjoyed any of the recipes make sure to leave a comment below! Then follow me on social media and tag #createkidsclub if you make the recipe. I love seeing what you come up with!