This sweet and filling Peanut Butter Ball Recipe is a healthy snack with just 4 ingredients and they are easy enough even the youngest of children can make them.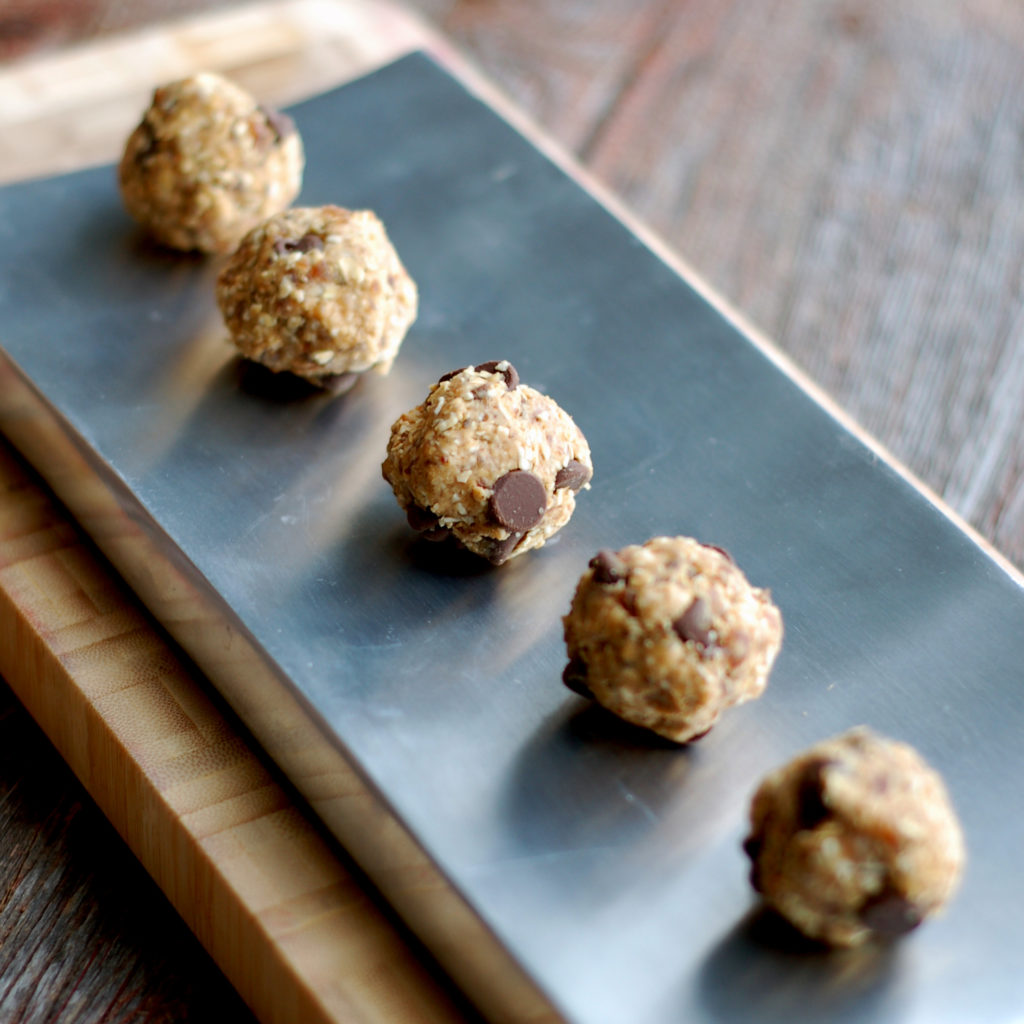 As a child, was summer not the best time of the year? That last day of school when you walked out of the building knowing you wouldn't be back until September – sheer joy.
I have been home with my children, at least part-time, since the time they were born. Being a stay at home mom is no joke. This is some hard work – 24/7 – and your bosses can be real jerks. 😉
I have been back to work for several years now during school hours, but this year I made a change. I started working from home.
I was able to do more online weight management coaching, start this blog, take some classes, and work on developing a business of my own.
But now it is summer. And my kids are home. Everyday.
And I'm so excited. I love having them around. They make me laugh (at times frustrated), but they provide entertainment all day long. They are the most awesome little people I know.
While I have to rearrange my schedule and cut back on work-related items, I get to play with food with my kids daily, trying new recipes and doing fun food activities. They are willing participants and perfect test subjects.
One of our favorites? Oatmeal Peanut Butter Balls!