Looking for school lunch ideas for kindergarten? Here are 25 tried and true lunch ideas to help packing healthy lunches go a bit more smoothly.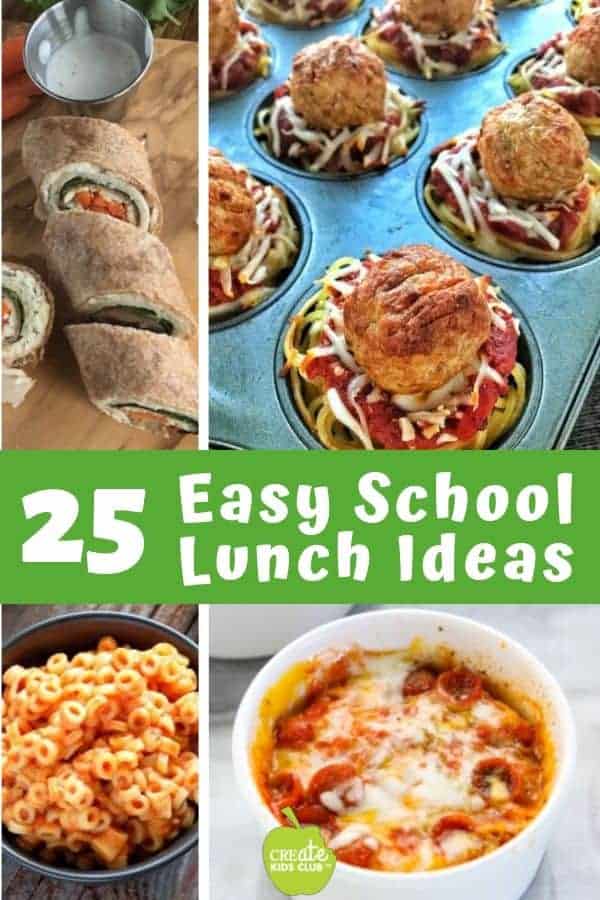 CREATE KIDS CLUB is a proud PARTNER of

PRODUCE FOR KIDS

. AS ALWAYS, ALL OPINIONS ARE MY OWN.
It is finally August, which means back-to-school!
Are your kids ready?! My kids have been counting down the days till they can throw on their backpack, run to the bus and see their friends. Ok, that's just my wishful thinking. They want summer to go on forever – and some days I agree. 😉
Back-to-school is a crazy time of year, especially if you're preparing a kindergartener for their first day of school!
Related: 5 Veggie Packed Kid-Friendly Recipes
Between finding school supplies, meeting teachers, and creating a new routine, healthy kid lunches can be the last thing on your mind.
To help make this years back to school go a bit easier, I have created a list of my favorite Kindergarten Lunch Ideas.
Between the recipes from Produce for Kids and Create Kids Club, you can pack easy lunch ideas for school. The recipes are quick and tasty, making your life a little easier and your kids a whole lot happier!
I encourage you to pick your favorite easy lunch ideas from the list and start there.
Related: Packing Lunches Printable Worksheet for Kids
Use Thermos' for hot foods
It is a lunchbox game changer! It is a great way to pack a homemade hot lunch for your kids. You can pack leftovers from dinner or create a quick meal. I use a thermos to send hamburgers (pack the bun and ketchup separately), kids have fun assembling at the lunch table. You can send soup, pasta, or even dry cereal then have your child simply add milk.
Mug Pizza is a tasty option that can be made & packed in a thermos in under 5 minutes. Plus, you can customize this recipe by adding your kid's favorite pizza toppings.
Looking for another easy thermos lunchbox meal?
Check out Baked Spaghetti and Meatballs.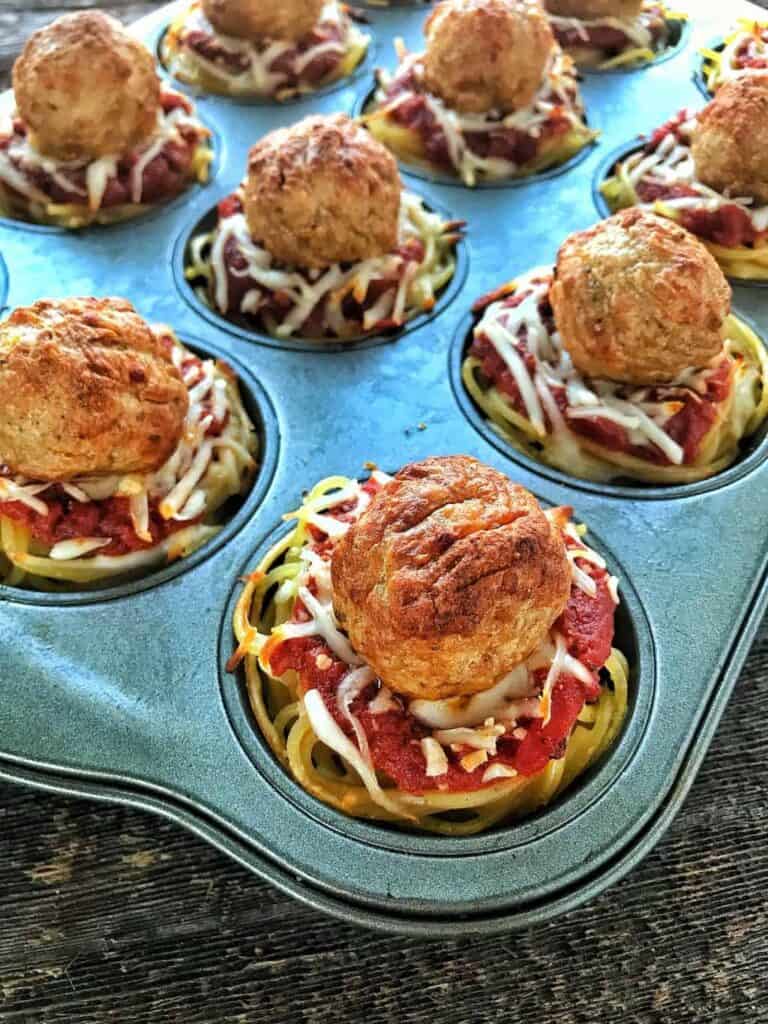 This classic recipe is a great school lunch idea. CAUTION – once you make this recipe, the kids will keep requesting spaghetti and meatballs. To make it easier, you can make a batch to freeze and reheat when requested.
Have a BBQ lover at your house?
Between BBQ Chicken Taquitos and BBQ Chicken Chopped Salad, you can ensure the lunchbox comes home empty. These BBQ recipes are a fun and tasty way to encourage your kids to eat a healthy lunch at school.
Chicken and Cheese Pinwheels might look complicated and timely but they are super simple. Kids love pinwheels and they pack really well in a lunchbox. Just add the ingredients to a tortilla, roll & cut – doesn't get easier than that!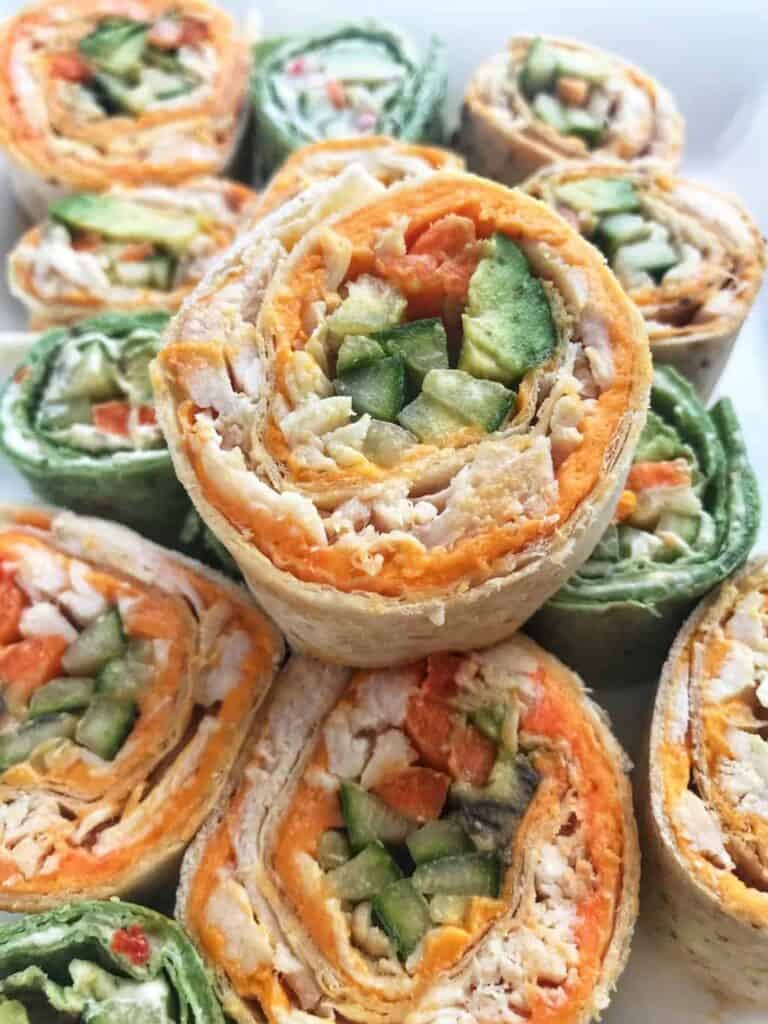 Turkey Sushi is another recipe that looks difficult but is a breeze. You can swap the turkey with other deli meat like chicken, roast beef or ham if your child prefers. Pack with a side of veggies and Veggie Dip for a complete & delicious lunch meal.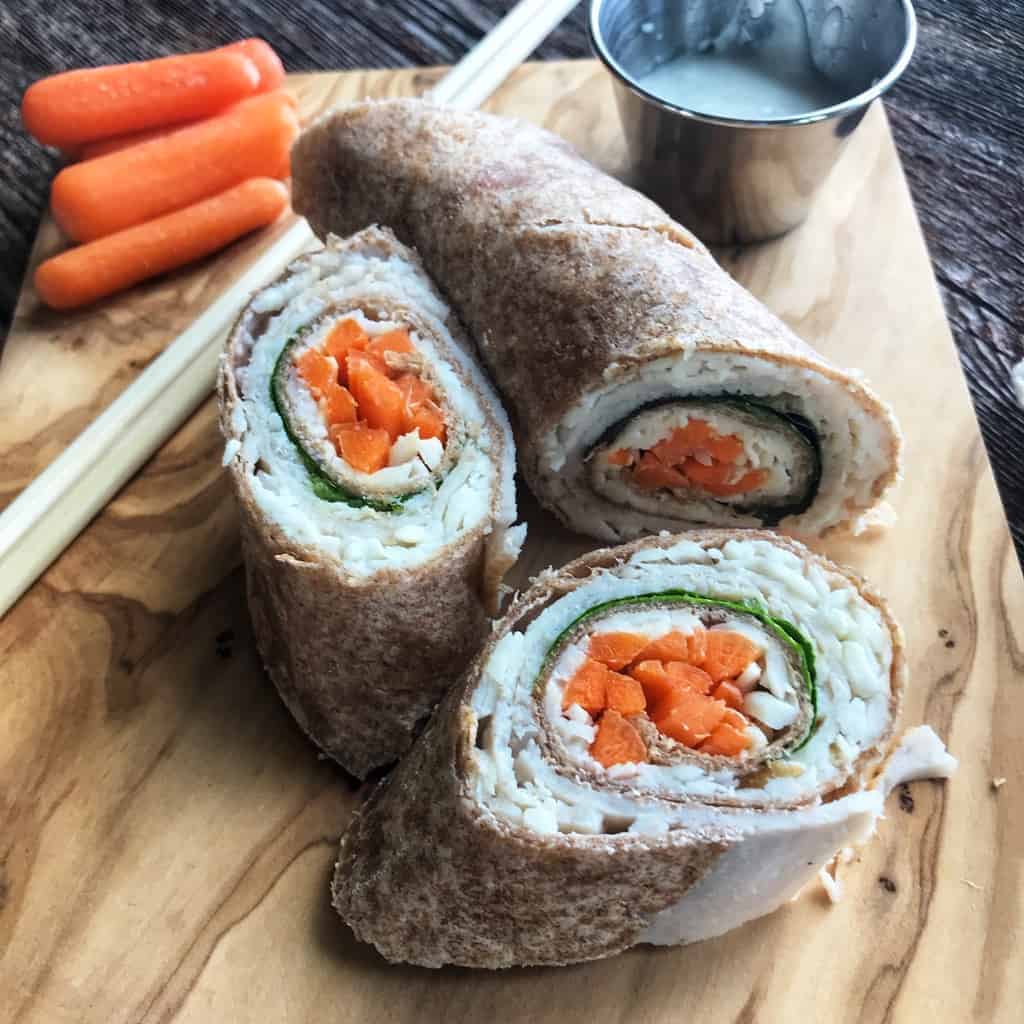 Bento boxes were definitely invented to make lunchtime easier. The possibilities are endless when it comes to packing a bento box. Try Turkey Taco Salad Bento Box or Breakfast Wafflewich Bento Box this school year.
Who says that tacos can only be served on Tuesdays or waffles can only be served for breakfast?!
Have a child that loves pizza day at school?
If so, check out this Pizza Pasta Salad! Customize the salad based on your child's preferences! Let them choose mini pepperonis, grape tomatoes, cheese chunks, bell peppers, onions, and/or olives. It is a great recipe to encourage your kiddos to add veggies to their lunch meal.
Freezable Pizza Pockets are another option that is bursting with flavor and a huge hit in the lunchroom. You can make a batch to store in the freezer until ready to use. It is a great option for those mornings when everyone is running different directions but the lunchboxes still need to be packed.
Have a kiddo that is always asking for dessert?
Fruit Salad with Cool Whip, Mini Fruit Tarts, and Yogurt Parfaits are the way to go! These recipes are a fantastic way to serve dessert at lunch! Pair with your kid's favorite sandwich, thermos meal, or bento box when packing their lunchbox.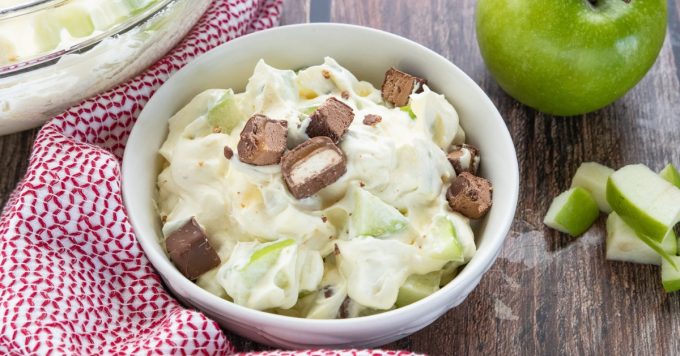 Need a school lunch idea for picky eaters?
Homemade Spaghetti-O's are a delicious and thermos-friendly lunch option! It is a healthy alternative to the canned version with all the flavor that kids enjoy.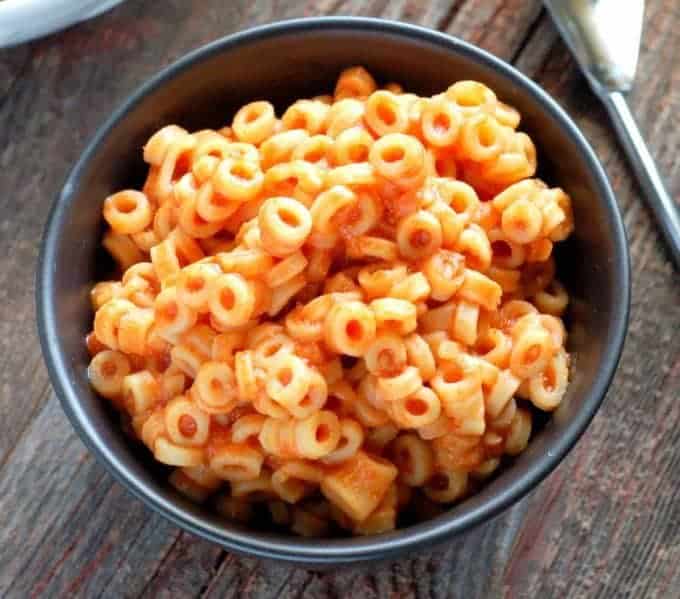 Need a few snack ideas to add to the lunchbox routine?
Check out Homemade Fruit Leather, Peanut Butter Energy Bites, Easy Blueberry Muffins or Cinnamon Apple and Sweet Potato Chips.
These snack recipes are kid-friendly and super easy to pack. Plus, if you have extras, they all make a great after school snack.
Related: Kids Cooking E-Book Download
I am a believer that breakfast food is always a great lunch meal option – how about you?
Kids LOVE breakfast for lunch. Cocoa Banana Overnight Oats and Broccoli and Cheese Quiches are two delicious breakfast recipes that are lunchbox-friendly.
Looking for healthy lunch ideas that can be made in under 10 minutes from start to finish?
Check out 5 Minute Green Bean Vinaigrette Lunchbox, Asian Chicken Wrap, and Easy Lunch Snackers. These recipes will not leave you disappointed!
You may also enjoy:
If you enjoyed the recipes make sure to leave a comment and a star rating below! Then follow me on social media and tag #createkidsclub if you make the recipe. I love seeing what you come up with!
Delicious Simple Family Recipes
Join Create Kids Club & get our 10 Favorite Crockpot Recipes ebook!