We've gathered the best sides for steak all in one place so you can quickly pick the best gluten-free side dishes for your steak dinner.
Of course, steak and potatoes is a great go-to pairing. We made sure to include the traditional recipes but with a flavor upgrade (like air fryer twice-baked potatoes!).
You'll also find everything from fruit salads and fruit kabobs to roasted and air-fried vegetables.
While the list could go on and on for easy side dishes for steak, we have narrowed it down to the best of the best. We hope you find not one, but many sides to go with a steak after scrolling through this list.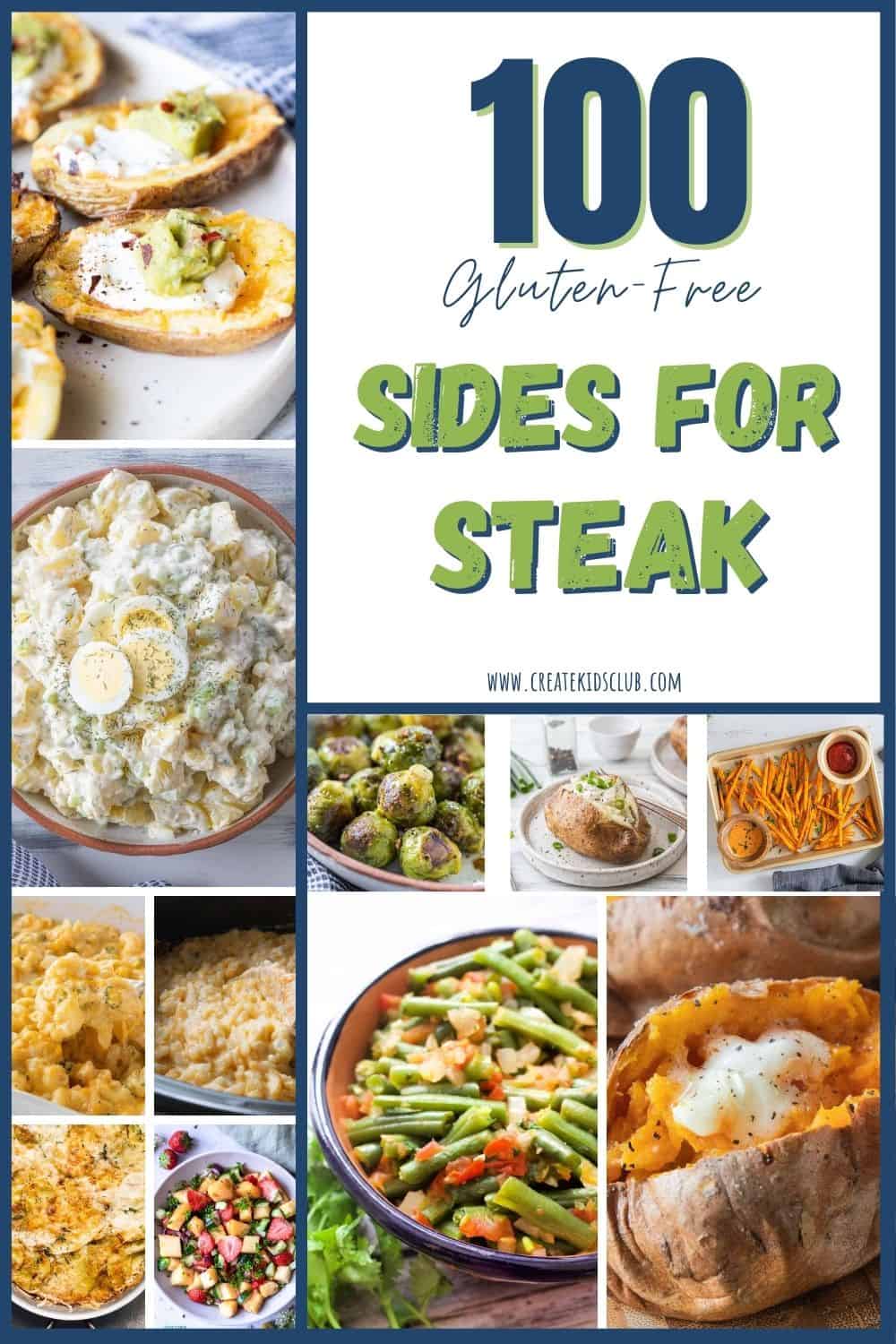 But before we dive into dinner sides, let's talk steak!
Steak is a popular meal that is featured on many dinner tables. From rich cuts of ribeye to lean filet mignon, there are many ways to cook steak.
The key to a juicy steak full of flavor is the cooking method. Learn how to make Sirloin Steak in Oven, Broiled Flank Steak, How To Cook Thin Steak, or How To Grill Porterhouse Steak.
Now, are you ready to find out what goes good with steak? Let's get scrolling!
More Gluten-Free Dinner Ideas
If you enjoyed any of the recipes make sure to leave a comment below! Then follow me on social media and tag #createkidsclub if you make the recipe. I love seeing what you come up with!